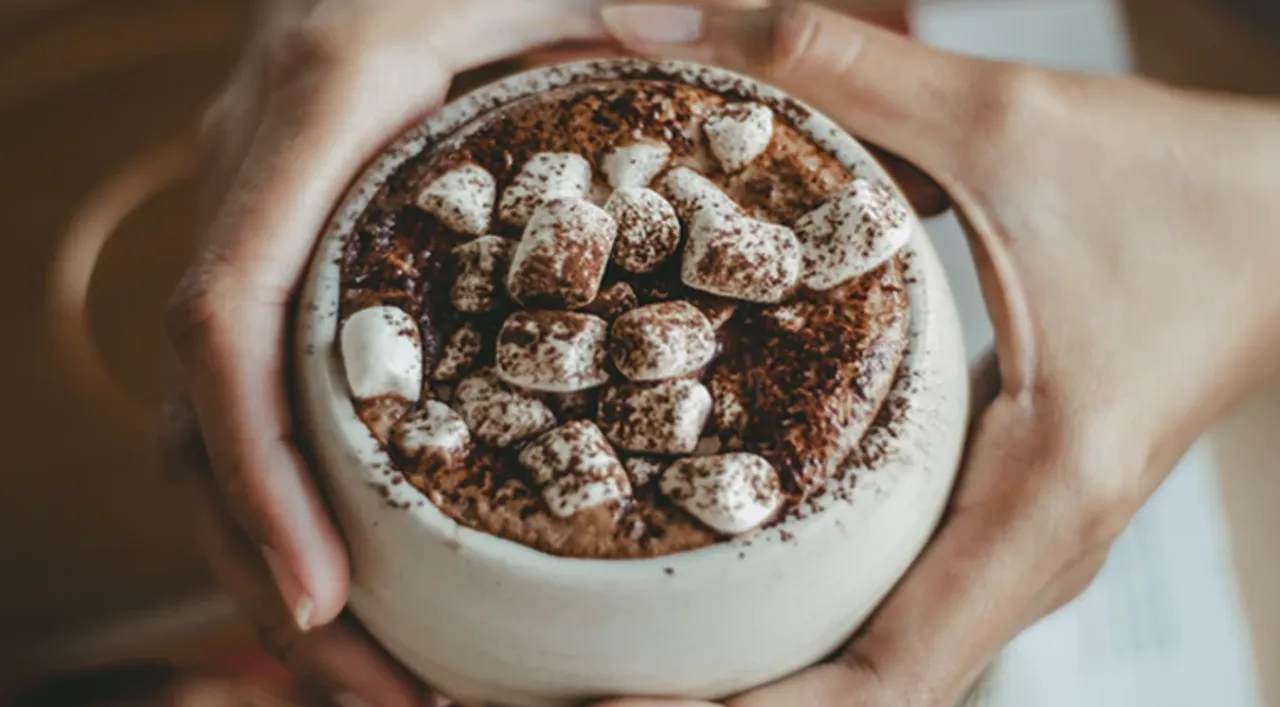 Let's go all chocolaty this year with some amazing hot chocolates in Mumbai. Chocolate has always been the solution to all problems whatsoever and is everyone's guilty pleasure. They help us revive our mood within a few bites and make up happy like nothing else. To make you double happy, here's a list of hot chocolates in Mumbai you should try at least once.
Starbucks
Starbucks makes one of the best hot chocolate drinks to sip on anytime, anywhere. The signature hot chocolate prepared with whipped cream and garnished with cinnamon will definitely be a treat to your taste buds.
Where: Multiple outlets
La Folie Du Chocolat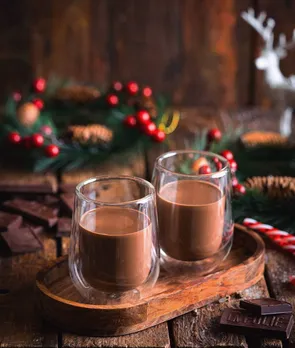 A fan of dark chocolate and like your cup of hot chocolate a little less sweet? Then head to La Folie Du Chocolat without a doubt. The signature drink, Chocolate Chaud is curated with its original foundation of 70% dark Venezuelan Single Origin dark chocolate with a nip of Cinnamon making the beverage, even more, tastier and irresistible.
Where:  Kala Ghoda, Fort, Mumbai
The Nutcracker
Are you tired of shopping or roaming around Bandstand and are looking for some refreshments? Visit the Nutcracker to relax and savor on some Belgian style hot chocolates available here. Their Meltdown (salted caramel), After 9(mint), and the Classic semi-sweet Hot Cocoa are crowd's favorite.
Where: Bandra West, Mumbai
Grandmama's Café
The combination of melting marshmallows and hot chocolate just cannot go wrong. Grandmama's Café has a separate curated menu for every hot chocolate lover. You can pick from Cinnamon Orange, Hazelnut Sleep Therapy to Salted Caramel Hot Chocolate, or Signature Hot Chocolate Shots that come in Milk, Dark, and White.
Where: Multiple outlets
Food for Thought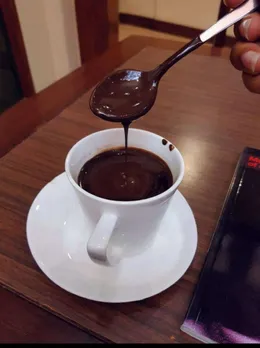 Are you someone who takes their love for hot chocolate as seriously as their love for books? If yes, then Food for Thought is the perfect place for you. The drink served here is hot, thick, and more than enough for two people. Isn't it a treat?
Where: Flora Fountain, Fort, Mumbai
Suzette
Nothing can beat the taste of food that is homemade and we are sure most of you will agree to this. Visit this cute little cozy cafe for a heart-melting taste of a homemade refreshment. The handmade cocoa found here has the ability to compete with any machine-made cup of hot chocolate.
Where: Multiple outlets
Bombay Coffee House
The Belgium Hot Chocolate offered here has a rich velvety texture making you lick your lips till the last sip. The creamy taste just adds on to the flavor, making you visit again for sure.
Where: Khar West, Mumbai
Theobroma
Savor the hot piping hot chocolate served here or explore the decor of this pretty. This place will surely make you happy. Sip the hot chocolate while catching up on the gossips with your bestie or are on a date.
Where: Multiple outlets
Chocolateria San Churro
Chocolateria San Churro is the name behind popularizing churros, Spanish doughnut-like delicacy – in the city. The menu might get confusing as they have a variety of hot chocolates to offer, and all of them are worth a try. One thing is for sure, you won't be disappointed.
Where: Bandra West, Mumbai
La Folie Lab
The perfect mixture of cream and hot cocoa will leave your senses tingling at the La Folie Lab. A cup full of chocolaty goodness will help you turn your worst day into the best.
Where: Hill Road, Bandra West, Mumbai
Ellipsis Bakery
The chocolate used in the drink is 75% Callebaut and gives it a perfect bittersweet taste making the drink tastier. The blend of cinnamon, cocoa, and dark chocolate, makes the hot chocolate the go-to drink and will wash away all your problems, well, for a while at least.
Where: Hanuman Nagar, Worli
Poetry by Love and Cheesecake
Hot chocolates are surely our guilty pleasure, but the drink found at the Poetry by Love and Cheesecake is worth trying for all the chocolate lovers. After all, who doesn't like a cup of piping hot chocolate in bone-chilling weather? Still summer? Well, who cares? We need no reason to slurp hot chocolates.
Where: Multiple outlets
Coffee By Di Bella
Coffee By Di Bella surely makes the perfect cup of coffee, but the hot chocolate prepared here is a crowd favorite too. One can always find people savoring the taste of hot chocolate paired with some whipped cream.
Where: Multiple outlets
Chocolate Heaven
Love for Hot chocolates is never-ending, but to give a tough competition to them is the hot Chocolate fondue served at the Chocolate Heaven. Dip your favorite food snack in steaming chocolate to treat your taste buds. You can choose from fresh fruits, waffles, chocolate sticks, or brownies to pair with your hot chocolate sauce.
Where: Multiple Outlets
Mondo Fine Dine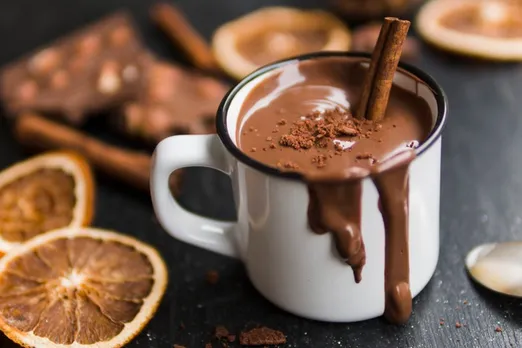 There will always be enough space for a cup of hot chocolate, no matter how full you are! In addition to offering the already lip-smacking drink is the presentation which makes it even more delicious. The place is a lot of things at once!
Where: Dahisar West, Mumbai
Which is your favorite place to savor hot chocolates in Mumbai?