In support of 'Vocal for Local', an Instagram gift store, Le Tohfa uses paper and fabric from local brands.
Gifting is a way to spread happiness, believes 'Le Tohfa' owner, Riddhi Panchal. An Instagram gift store, 'Le Tohfa' is popular for handmade albums and elegant gift items. The products of this gift corner are created by using raw materials of local brands from Mumbai.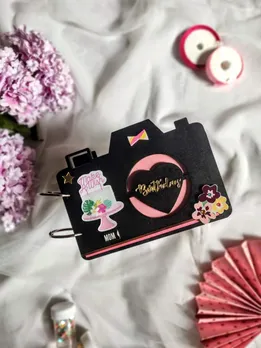 Le Tohfa' was started in 2018 by Ms. Panchal, who was interested in art and craft since childhood. "I used to make a lot of gifts for my family and friends, and they used to love everything that I made. Eventually, I thought, let's give it a try and start taking orders," Ms. Panchal said. However, the first attempt of Ms. Panchal to open the gift corner was not successful even after receiving a few orders from friends and family. After that, she thought of beginning from scratch and opened an online gift shop 'Le Tohfa'.
All customized solutions in Instagram gift store 'Le Tohfa'
The Instagram gift store offers a wide variety of themed gift boxes like Galaxy and Jungle book. It also provides customers with an option to curate the products according to their choices. "When I started three years back, customized gifting was a fresh idea. A lot of people were not aware of it. Though, my family always used to like the customized gifts I gave them. That's when I thought taking this creativity to the professional level," Ms. Panchal said.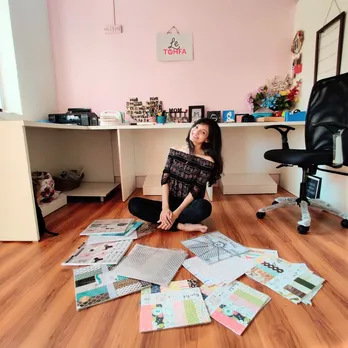 Ms.Panchal, who has recently got her own office space to work in, says that she is also looking forward to expanding her team. Talking about future endeavours, Ms. Panchal said, "My priority is to get my products listed on amazon and make my full-fledged working website. It will make it easier for clients to select products. I also want addition in my team as more people you have, the more orders you can fulfill." 
Check her Instagram shop here! Visit the website here Contact: 7977817889
For more such stories follow Local Samosa on  Facebook,  Instagram,  Twitter, and Telegram.