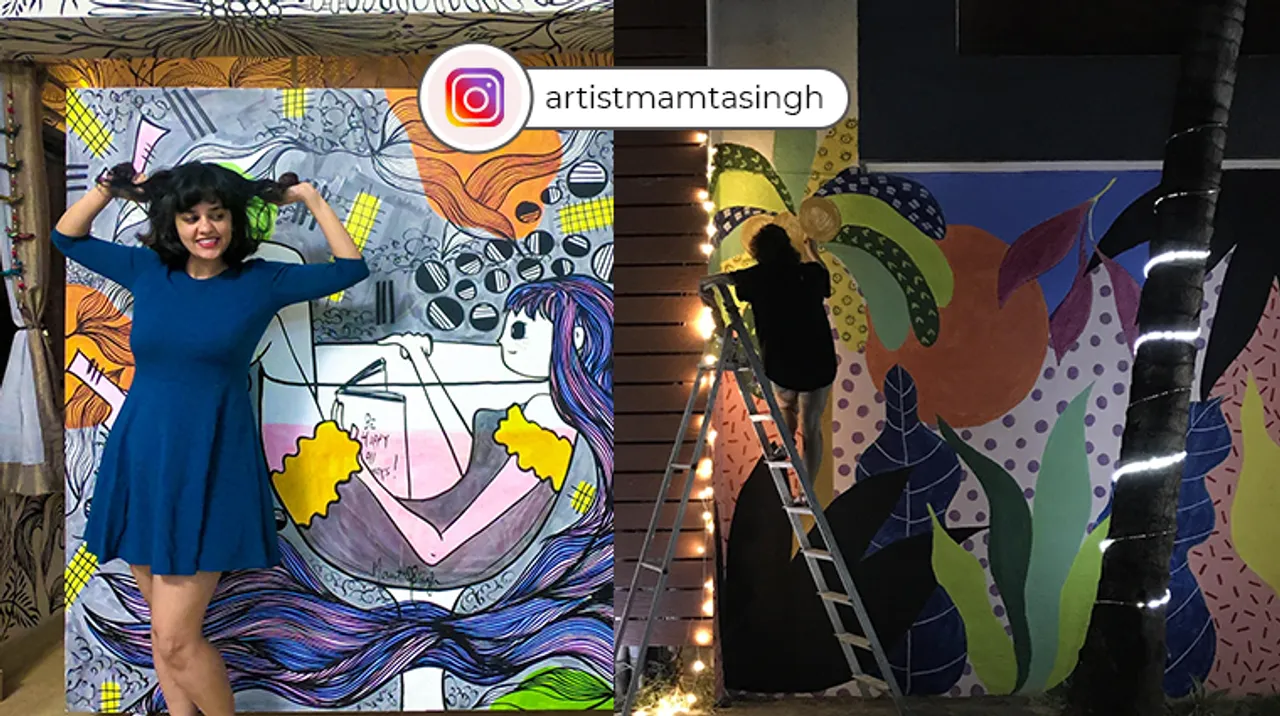 She is a powerhouse of talent. Her illustrations are just perfect. Her wall art will blow your mind, and the way she is loved by her students for being an extremely cool doodle tutor makes her one of the best artists from Rajasthan!
Local Samosa was in a candid conversation with Mamta Singh, exploring her journey of being a popular wall artist!
Can you tell us a little about yourself?
I am a wall muralist, an illustrator, and an educator. I teach doodles through my workshops called Doodle Art Workshop. By education, I have done Masters in Commerce and LLB degree. I used to be a lecturer for management subjects too!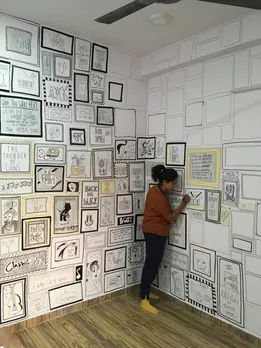 Can you walk us through your journey of becoming an illustrator and a wall artist?
Due to some financial issues, I started doing random jobs. Art was one of the things through which I tried earning money. I got interested in it and then pursued it. I kept doing other jobs to sustain for about 6 years, but I had started receiving art projects in bulk and so, then I came full time into it.
What is your illustration style? Where do you find your inspiration?
I am yet exploring my style but I do find my inspirations in Memphis art, doodles & line art.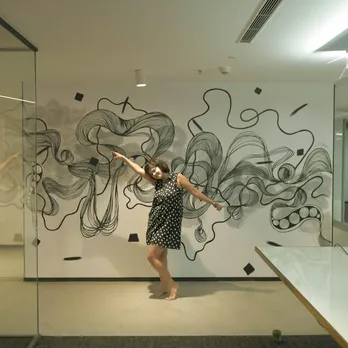 Tell us the thought, or a story behind your work that is close to your heart.
My best and the most challenging work to date is JLF ( Jaipur literature Fest) live wall art installation. I had to create the whole installation live which was the most uncomfortable part of it. But I did it and it was praised by many!
Tell our readers more about the Doodle Art Workshop.
When I became stable in my art field, I felt like teaching how to start this journey of learning the art. For those who want to learn, but didn't get any chance to explore this field or those who are into this field but are facing creativity block. We now are teaching online because of this COVID situation. All the courses and information is available on our Instagram page @doodleartworkshop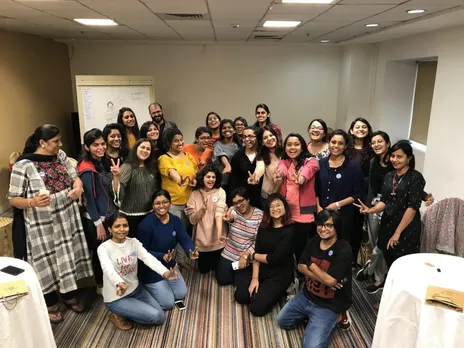 If not illustrating, what else we would find Mamta Singh doing?
I love learning new skills & watching Movies, and shows. They are also a source of inspiration for me.
Indian Illustrators you look up to?
Sameer Kulavoor and Jamini Roy are the prominent ones whose work style has influenced me a lot.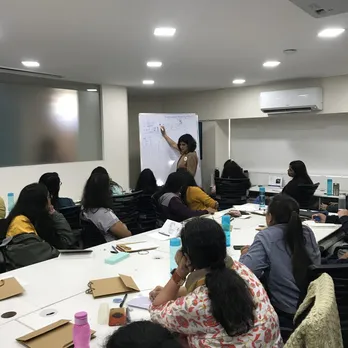 Mamta Singh, what is about Udaipur you love and adore the most?
I admire the culture of the city so much. The colors and the patterns attached to the heritage drawings, and architecture are something which I use in my drawings too. It's mesmerizing!
If you have to make an illustration of a local place, a spot in a city, or favourite eatery, which place would that be?
It has to be Udaipur! Its lakes, its palaces, its people, everything in the city is beautiful and gorgeous.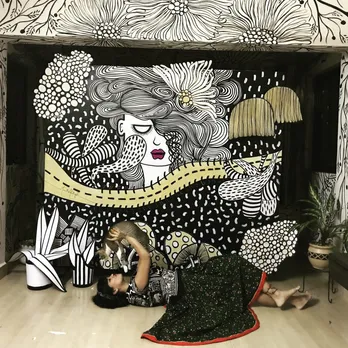 You are a Rajasthani, tell us your favourite local spots!
I love the Thali system in Udaipur, Jaipur & Jodhpur so much. It's always fun.
What are your future plans? Any other details you would like to share.
Currently, I'm working on expanding the Doodle Art Workshop and do more murals at festivals.
Checkout Mamta Singh's work here!
For more such stories follow Local Samosa on  Facebook,  Instagram,  Twitter, and Telegram.