Who doesn't love mushy and warm Gajar ka halwa? In cold freezing evenings like these, a plate of Gajar ka halwa can make everything feel right. But, what if we tell you that there is a kali Gajar ka halwa too? And it is as delicious as the red carrot halwa?
As the winter has arrived, we are sure that you have made your plans for it too. From what to eat, how to snuggle in bed all day, and enjoy every bit of this season, everybody has made a list of things to do(or not do). Winter is all about eating, right? Be it your peanut chikki, or a bowl of hot soup, or desserts, it's always fun eating warm food in winter. But, among all these winter delights, Gajar ka halwa still holds a special place in people's hearts.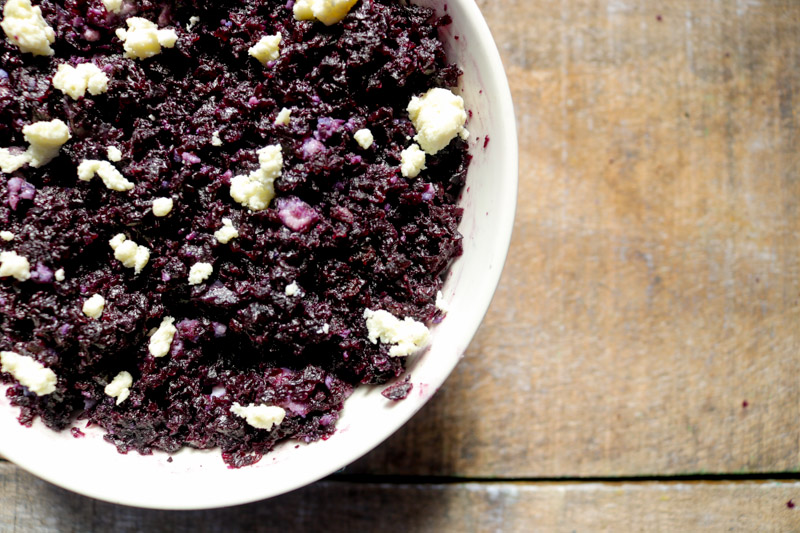 A treat from North India
Red Gajar ka halwa is indeed pure bliss when served warm. But do you know there is kali Gajar ka halwa also? And it is very popular in North India. It is made up of special Purple carrots or kali Gajar, which are found only in the limited North States, like Uttar Pradesh, Bihar, Punjab, and Haryana. These carrots are exclusive as they are available from December to the first half of March only.

Though red carrots are now more commonly used compared to the black ones, but in ancient India Black or purple carrot were widely cultivated . The modern-day orange carrot is the result of Dutch growers in the late 16th Century, who took mutant strains of the purple carrot and then developed them into orange ones that we have today. It was then bought in India by the Britishers, and gradually, people started using it for making halwa and kanji.

Kali Gajar is regarded as a superior variety of carrots over the red ones because it's exclusive and highly nutritive. It is packed with a variety of nutrients, such as fiber, potassium, vitamin C, manganese, and etc. Additionally, they're relatively low in calories too.

Just like your favourite red carrot halwa, kali gajar ka halwa is also made with milk, khoya, sugar, and plenty of ghee. Once everything is perfectly cooked, it is then decorated with a layer of chaandi warq (silver leaf), chopped almonds, and other dry fruits.
In winters, black carrot halwa is cooked in almost every home in Uttar Pradesh. All the Halwai shops or the sweetmeat shops across Lucknow, Allahabad, and Benaras also sell this delicacy during winters. 
If you are in Lucknow you can get this popular delicacy at these sweetshops:
1) Radhey Lal Parampara Sweet at Gole Darwaza Chowk
2) Moti Mahal Sweet House at Hazratganj
3) HajiSahab at Nakhas
4) Rahmat Ali's sweet shop at Phool wali chowk
Craving kali gajar ka halwa?
Well, if you are craving kali gajar ka halwa , but you are not in Lucknow, then don't worry! These carrots are available on Flipkart, Nursery live, and Agricart.com. Place your order and follow this recipe to make your own kali gajar ka halwa, and enjoy this delicious winter treat!

Try this recipe by the chef. Sanjeev Kapoor!
For more such stories follow Local Samosa on Facebook, Instagram, Twitter, and Telegram.
Comments
comments