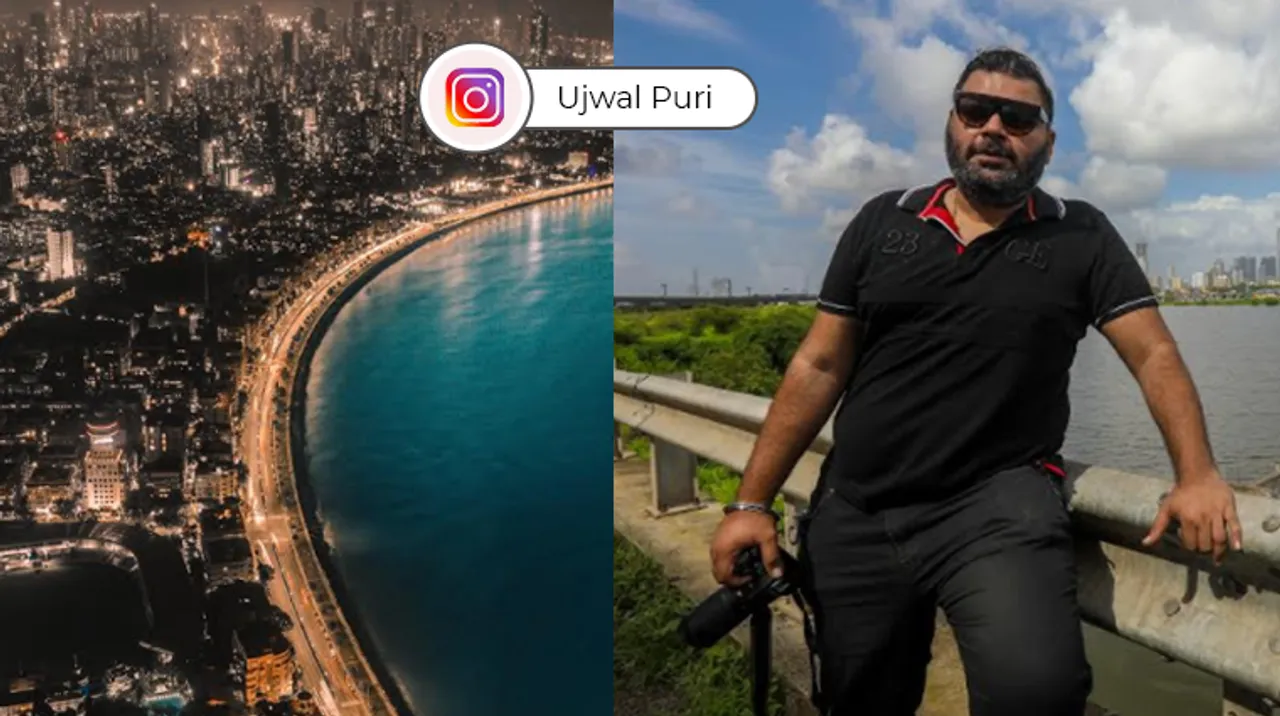 Mumbai, a city almost everybody romances. If you once lived here, it entices you forever. And that's the feeling, even Ujwal Puri shares. His clicks of Mumbai are breathtaking. The setting, the angles, the lighting, the perspectives, everything is on point.
We got in touch with Ujwal Puri, aka ompsyram, who takes us through the stories behind his photography.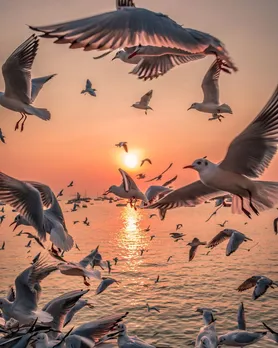 When and how did you start capturing the city? A little about your Journey.
I started capturing the city around 2016-2017 but I wasn't familiar with the whole process of posting my work online. I started off with a smartphone and as time progressed by I invested in a DSLR and upgraded my gear and from then on it was no looking back. Coming from a business background I shuffle my time between my work and passion.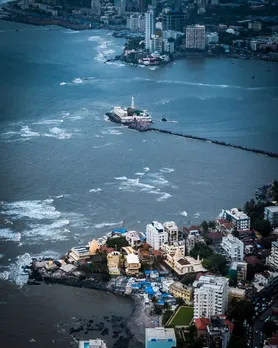 What does your city mean to you? What about the city you love the most?
The city Mumbai is home to me. Born and brought up in this city I have seen it changed from Bombay to Mumbai and the whole transition and technology boom. This city is an emotion for me and I love my city. What I love about my city Mumbai is that it has a bit of everything for everyone. It has freedom, it has the sea, it has beautiful nightlife and excellent food. Above all things, it's got that spirit which never stops and dies.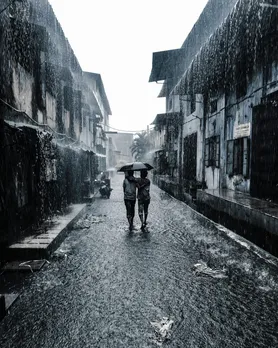 Your inspiration, Ujwal Puri?
My inspiration is the sun, the sky, nature, and my surroundings I love to show the natural and urban beauty my city possesses from my perspective.
What goes behind capturing the perfect shot and the post-shoot process?  
I usually always have my camera with me when I'm out so I'm always hunting for frames and new views around the city. Waking up early and staying till the sun sets to bring out the amazing colours in the sky is what I mostly look at. Checking out the sky and cloud patterns and weather apps to chase storms also is a part and all of this requires time and patience to get the perfect shot. Post-process I usually use Adobe Lightroom Luminar And sometimes Snapseed on my mobile. I try to bring out the beautiful colours in the sky and the city in my work.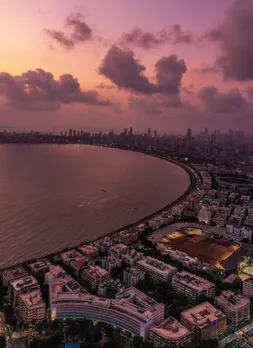 Your Favourite local spot in the city? 
My favourite local spot there could be a tie between the two Marine Drive and the Gateway of India Promenade. One has the Sunset and one has the Sunrise. There is always something new to discover at these places. 
Your favourite shooting location in the city?
My favourite shooting location would be the various rooftops I have visited for my work and photography to get a birds-eye view and perspective is just a wonderful experience.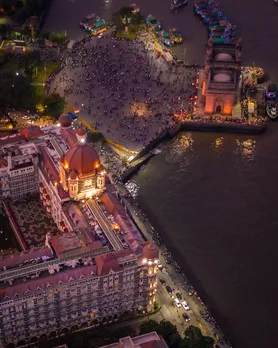 Any anecdote you would like to share, Ujwal Puri?
An anecdote to remember While trying to capture lightning during the storm season I was at a local spot near the sea with my gear and a Policeman came to make me move from the spot as it was pretty late. I managed to convince him by showing some of my lightning photos and he was amazed by them. He said to quickly do what you have and leave.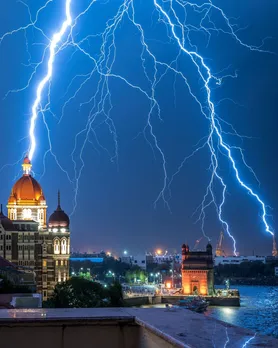 The first local spot you captured?
The first local spot I captured was the gateway of India as it is close and one of the most iconic locations of my city.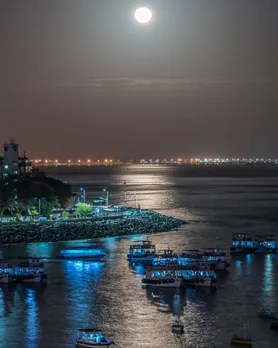 You might be following the work of different artists in this field, name a few of them, and why you like their work.
Some of my favourite artists are  
Francisco Negroni. He is one of my inspirations as he captured stunning lightning photographs and dirty lightning ( lightning during a volcanic eruption. Peter McKinnon he is also my inspiration for his stunning visuals.Brandon Woelfel, he is my inspiration for portrait and street portrait photography his work is amazing. Jordhammond he is a travel photographer and creates magic behind the lens and his editing style is very eye-catching. Some other amazing landscape photographers on my list are Marc Adamus, Daniel Kordan. In urban landscape, I really love the work of Jungraphy_ ( Junya Watanabe) his night shots are totally insane and work really inspiring. 
Follow his work here!
For more such stories follow Local Samosa on Facebook,  Instagram,  Twitter, and Telegram.