Call it Varanasi, Banaras or Kashi, divinity, and beauty of the city will behold you. The aura of the Banaras is quite different from any other Indian city. Be it sunrise, sunset, or Ganga Aarti on the Ghats, every experience in the city is worth capturing. And these pictures from Mohit Khetrapal will make you e-visit the city.
Local Samosa was in a candid conversation with Mohit Khetrapal who takes us through his journey of photography.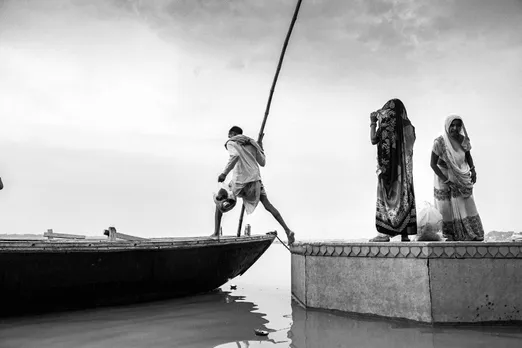 When and how did you start capturing the city? A little about your Journey.
I picked up the camera for the first time nearly 5 years ago when I was in the 11th standard. Before that, I used to paint and sketch. My interest developed for Photography at a National level competition where I was representing my school along with some other team members. Though I was competing in the Art category, I was very much interested in the Photography competition as well. I started clicking Snapshots after that event by borrowing a camera for a year or so. I used to Roam at the Ghats of Varanasi clicking everything I found interesting and that's how my journey started.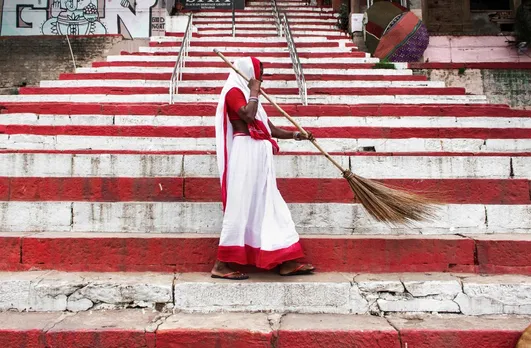 What does your city mean to you? What about the city you love the most?
Varanasi has a major impact on the type of work I do. In fact, this place is one of the reasons I decided to try my hands in street photography.
I like how Dynamic this city is, changing every second. I see Something new every day I go out. As a street photographer, we need to be really decisive. And this city challenges us for the same. That's the reason it's a paradise for street photographers like us.
Apart from this, I feel a connection with my city. So much to learn from this place. I feel one should visit Varanasi at least once and feel the connection themselves.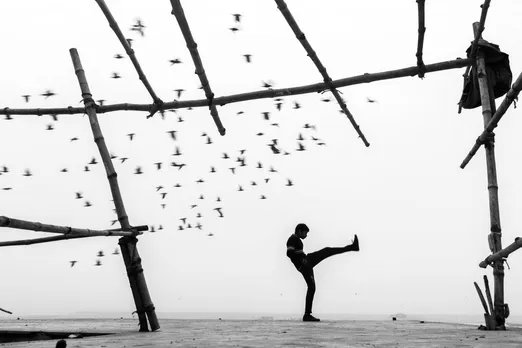 Your inspiration, Mohit Khetrapal?
 I have seen some mind-blowing pictures of Varanasi clicked by Masters of Photography and every picture is different from the other. This is what inspires me to go out and shoot. I want my pictures to be a part of this journey, This journey of Dynamic Varanasi. A place that changes so quickly needs to be captured and cherished. This thought, those pictures, and the city is my inspiration.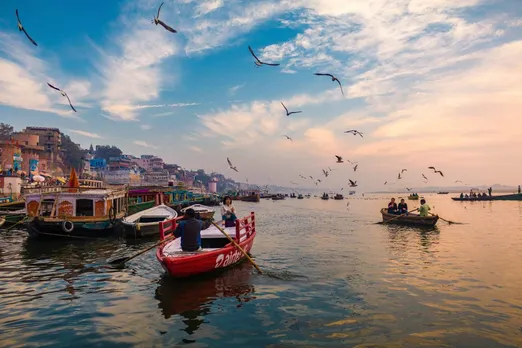 What goes behind capturing the perfect shot and the post-shoot process? 
My shooting style is mostly waiting at the site and seeing the action unfold. I tend to sense the moment before it is gonna happen and this comes with practice. One needs to observe each and everything, practice for years maybe to master this tendency to sense the moment. But I am not a master at it. Yes sometimes I am right and I get the shot and sometimes I don't get the shot and this is part of this artform which makes it more interesting.

For the post-shoot part, I come home and start selecting the best out of every picture I shoot. This is the most important part. then I post-process my pictures using Photoshop and Lightroom. I believe every picture has got its own vibe and identity and this needs to be taken care of while processing. I process the picture accordingly and re-visit after some time to check if I over-edited the picture because it is natural to get carried away when you spend a considerable amount of time processing one single picture.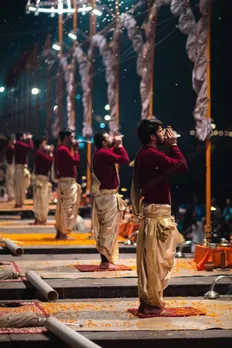 Your Favourite local spot in the city? 
I absolutely love the beautiful campus of Banaras Hindu University. The place is peaceful and calm.
One can see greenery all around and feel the fresh and soothing vibe. It is an absolute pleasure to roam around the campus, have some local food and Photograph the beautiful environment.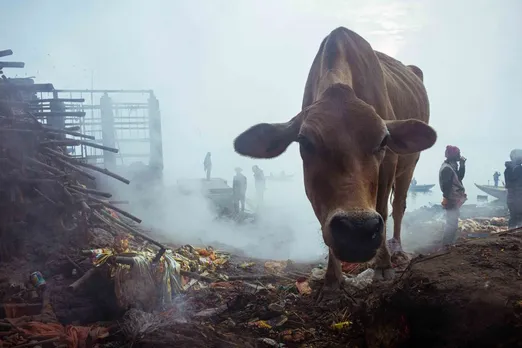 Your favourite shooting location in the city?
It is undoubtedly the Ghats of Varanasi. No I cannot be partial and name one single ghat. Every Ghat has got action and activities going around. I personally love walking from Dasashwamedh ghat to lal ghat or gaay ghat and capture every interesting moment I notice. Sometimes I walk the opposite way and go from Dasashwamedh to Assi Ghat as well.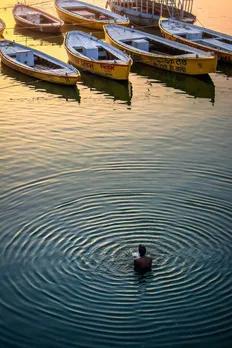 Any anecdote you would like to share, Mohit Khetrapal?
Yes. My college is in Bhubaneswar, Odisha and I visit Varanasi only when I have a semester break or maybe if some festivals are around. So people at the ghats are not really as familiar to me as those local Photographers who visit there almost everyday.
People here are really interesting and welcoming and one day when I was roaming at the ghats clicking pictures, they somehow confused me for a tourist and started initiating a conversation in English. They were trying their best to speak in English. One of them approached me and started explaining to me about the history of a particular ghat in English as if he is a guide until I finally spoke a sentence in the local banarasi language. Everybody was laughing and embarrassed at the same time. But this shows how welcoming and humble people are.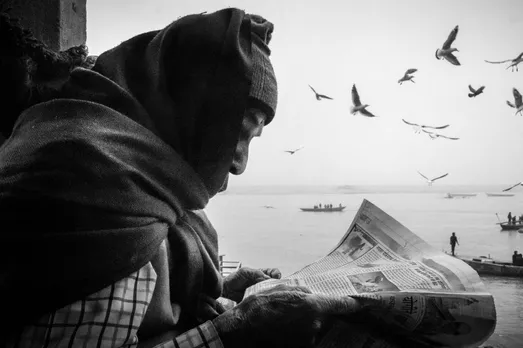 First local spot you captured? 
The first local spot I captured was Dasashwamedh ghat. I was there for the very famous Ganga Aarti.
You might be following the work of different artists in this field, name a few of them, and why you like their work.
There is a long long list of names and some of them are Manish Khatri sir, Radha Swami sir, Sayed Wasi Haider sir, Rajesh Kumar Singh sir. I love their work because they have captured Varanasi in its raw form. I don't really feel that I am capable of describing them. Their work speaks and speaks really loud and I am still learning from them.
Also, I repeat, I can name many more great Photographers because the list is really long.
To check more work by Mohit Khetrapal, click here!
For more such stories follow Local Samosa on Facebook,  Instagram,  Twitter, and Telegram.