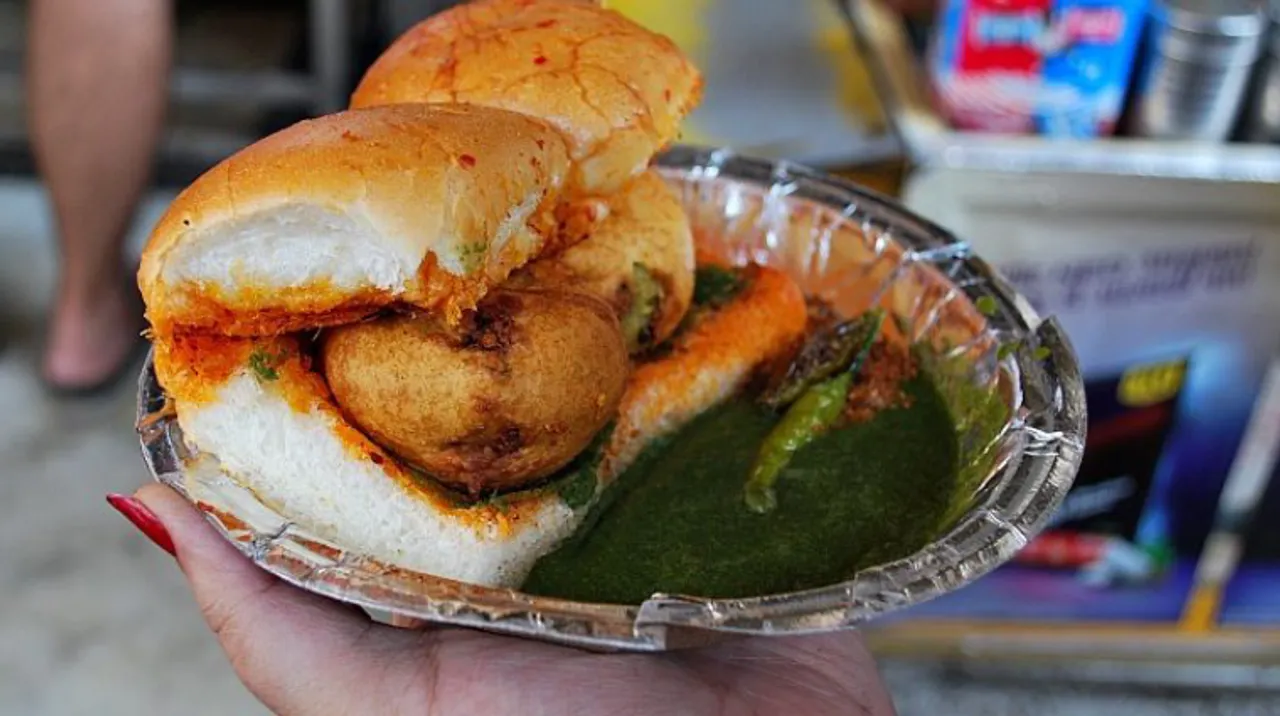 Street foods are part and parcel of our everyday life. Be it a hot vada pav bought at the station or a plate of a Bhel as an evening snack, street food is not only indulgent but full filling as well. And during this lockdown, if we're missing anything from the outdoor, street food tops most of our list. From mouth-watering samosa to all kinds of chaats, Frankie, sandwich, and more, here are street food recipes from our favorite food bloggers and chefs to help with your cravings.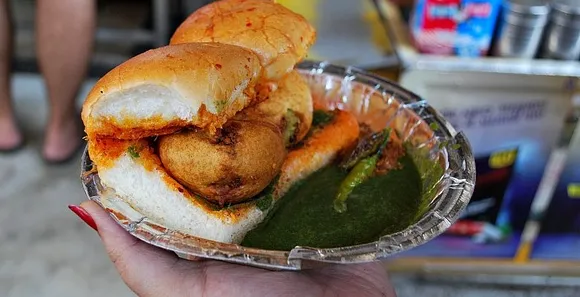 1. Vada Pav
What's better than piping hot vada straight out of the oil, stuffed in the fresh soft pav, and oh the chutney and masala. Although everyone has their own style and favorite place to eat vada pav from, now is the time to learn the secret and whip out a big batch so you can enjoy it with your family. Check out the recipe by YouTube Channel Deeps kitchen.
2. Paani Puri
Are you drooling already? Well, we sure are. There's no better feeling than chowing down plates of Pani puri, especially on a hot summer evening. But don't worry, you can easily make this dish at home, yes including the crunchy puris. Just follow the recipe by chef-food blogger Shivika from Shivika's Kitchen.
3. Pav Bhaji
If you're looking for something more filling but staying true to the street style, there's nothing better than a hot plate of pav bhaji, and of course, the pav has to be drenched in butter. Although, Pav Bhaji is often made at home, we found a special recipe by food blogger Pragya who runs a YouTube channel called Yum Curry.
4. Samosa
How can we not talk about Samosa (wink! wink!)? A versatile dish that is not only available all across the country but in various parts of the world as well. Try this recipe by Arul Pillai and enjoy a Samosa feast!
5. Chinese Bhel
Well, the Chinese might not be familiar with this dish but we sure are. And if you are in the mood for something spicy with a mix of textures, there's nothing better than this. Learn how to make this finger-licking street food with KabitasKitchen. PS: She has an interesting hack for making the crispy noodles!
6. Bombay Sandwich
Regular sandwich borrowed from the west is on one level and the innovative Bombay Sandwich is on a totally different level. Fresh white bread smothered with soft butter, chutney, and filled with masala aloo. What better way to deal with your hunger pangs? One of our favourite street food recipes, learn how to make authentic Bombay Sandwich with Deepa from Simplestyle Cooking.
7. Bhel Puri
Crispy puffed rice, drowsed in different chutney, yet all come together magically in every bite. Sweet, tangy, spicy, and of course, the crunch, this is the perfect light snack if you're feeling a little health-conscious. Check out this easy recipe by food blog Poonam Smart Kitchen, and have a look at the description for details of various chutney.
8. Frankie
Our streets are full of food stalls, and one of the most common street food you'll find at almost every junction is Frankie. And our local street cooks have taken it to the next level with interesting fillings- from cheese Frankie to noodles Manchurian Frankie, there's a lot to choose from. And if you're craving something similar, check out this recipe by YouTube channel Sharda cook.
9. Gobi Manchurian
A fairly new entry to the street food scene, Gobi Manchurian came in after Chinese Bhel and too soon became inseparable friends. This dish is also a strong contender for satisfying street food by itself. Fried to a crispy consistency and then sauteed with veggies in Chinese gravy, top it off with some crispy noodles, and you're good to go. Check out one of the easiest street food recipes by Fehmima Kha on her channel Veg With Fem.
10. Dabeli
Another well known and widely loved street food item, Dabeli is a perfect balance of crispy from the outside and soft from the inside. And we sure can't get enough of the masala peanuts and sev served on the side. Check out this amazing recipe by The Spice Arsenal and start cooking.