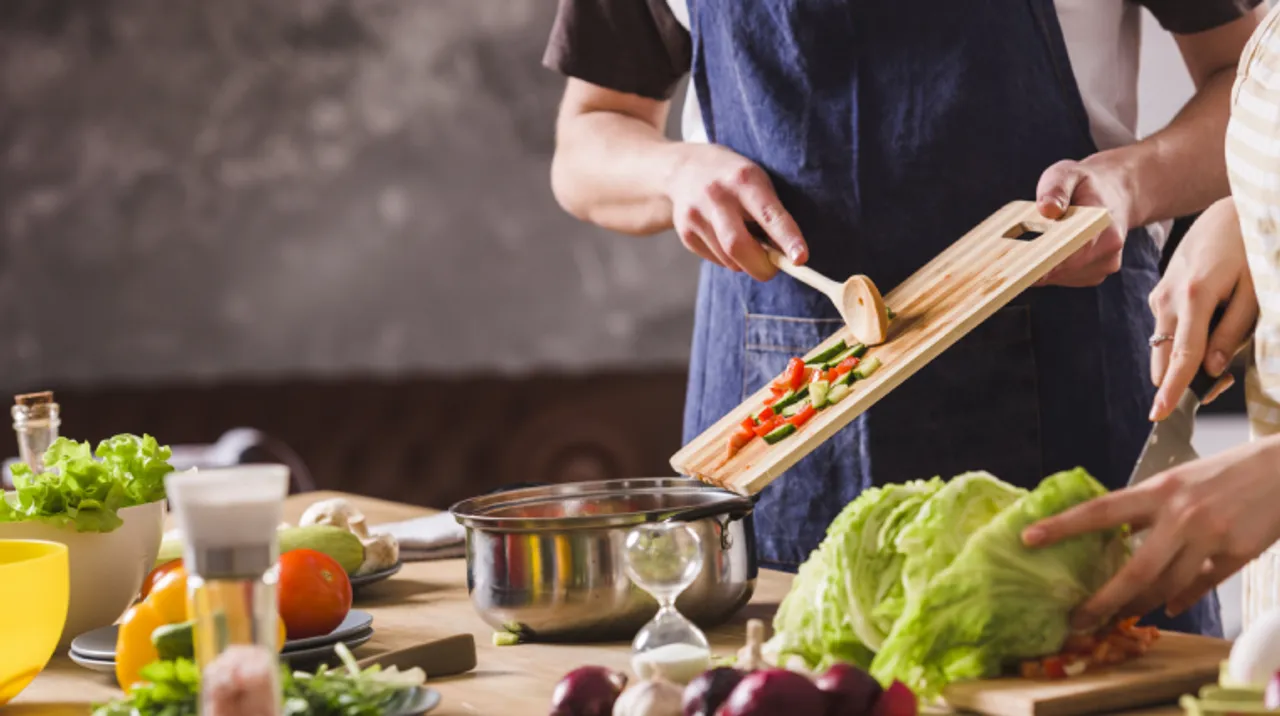 Most vegetables are perishable, and their nutrients get oxidized if they are cooked and then not eaten within a few hours. However, Quarantine has us up our sleeves to use vegetables that can stay long - not only when they are raw, but frying them /cooking should retain their nutrient values too. Lifestyle Coach and Nutrition Expert Raksha Lulla shares tips on how to make the most of groceries.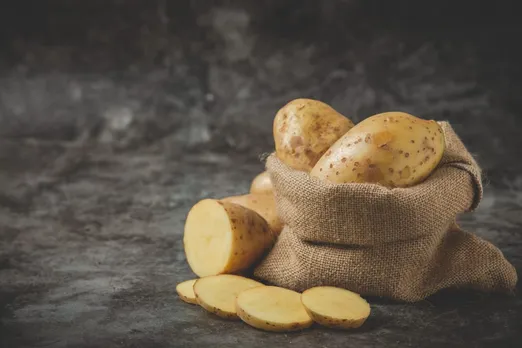 Let's talk about potatoes and onions. They can be stored for months, raw; they can also be stored for days if fried in Ghee / Groundnut oil. What's more - they have an amazing nutrient profile that comes to save the day by upping our immunity too. Potato is a superb source of Vitamin C (The exact vitamin that everyone is raving about to improve anti-oxidant content in the body to neutralize free radical damage). Onion, on the other hand, has a bio-active compound called Quercetin which wards off bacteria and infection. Along with this, onions also have sulfur compounds and flavonoids which further improve the body's capacity of fighting virals, useful in times of Corona.
Coming from the same family of Onions, Garlic is super non-perishable when raw/fried too - exhibiting beautiful properties from its allicin compound that does similar work of guarding the body. Sweet Potatoes, Beans, Carrots, Frozen Peas, Amla, Lime, and Cauliflower are among the non-perishables that won't go bad for a little while. One of the best ways to make the most of your groceries is by using the above vegetables in their original combinations which can help keep our nutrition & grocery stack in check.
What to cook using these?
Gobi Aloo, fried with Garlic to make a sabzi / filling for Paratha/Toasters
Frozen Peas & Carrots can be used to make a Peas & Carrot Pulav
Carrots can be used for making Gajar Halwa & this can be stored for a while too (Nut flour can be used to improve thickness in case dairy is less available)
Onions can be fried & retained to make quick Potato & Bean stir fry, to make pulao with some herbs, to make toasters with cheese and chillies
Amla & Lime should be pickled, so Vitamin C is available in
abundance and this, in turn, will also improve the Iron Absorption from the minimal foods available during Quarantine
Non-Perishable One Pot Meals for overall Nourishment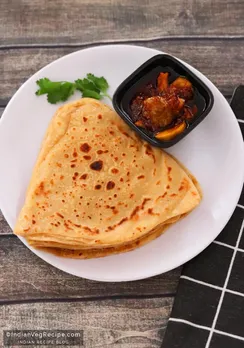 Channa & Gobi Pulav (Takes care of Lentil & Rice combination to provide complete amino acid profile, the cruciferous vegetable also adds a punch of extensive fibre and ensures the sugar release from rice is sustained)
Dal Paratha: Dry Dal fueled inside a wholewheat paratha is a super
wholesome meal when paired with Amla Achaar or Chutney
Sheera & Chawli: Award winding traditional combination nurturing a Sweet Salty combination of Sweet Suji Sheera & Boiled Salty Chawli sprinkled with dry spices. Stays long, nourishes long term. Best Evening Meal for the whole family.
Sprouted Moong Curry or Horsegram Curry (Neither of them needs any vegetable, just the lentil and a tadka of rai, curry leaves & dry coconut if available). Throw in some Refrigerated Rice if you like, to make a hot soupy rice preparation.
Lunch & Dinner Combinations
Main Meals need to have a combination of all the macronutrients, drizzle of Ghee & a side of probiotic. Make the most of your groceries by whipping up these simple dishes.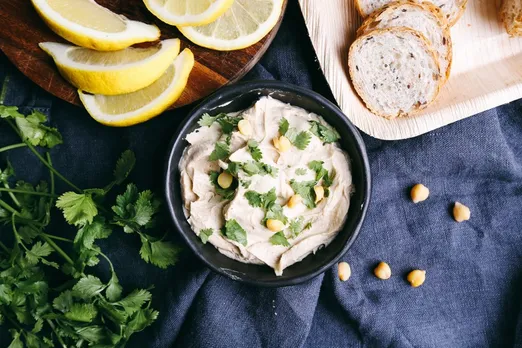 | | |
| --- | --- |
| Jowar Roti made with fresh green garlic, coriander, finely chopped onion & Ghee, can be had with Dahi, Pickle or Peanut Chutney | Savri Atta/Jowar Roti with Bhee Aloo Subzi (Non-Perishable) & Mirchi Achaar |
| Coconut Rice with Pickle | Rice & Dal with Fried Papad |
| Pav with Kulith Curry OR Rasam + Fried Papad | Rava Dosa with Chillies & Cracked Kaju, Eat with Coconut Chutney |
| Besan ka Chilla with a slice of bread | Bhaansi Bhaat: Give a tadka to the rice or have it with dahi |
| Chickpea hummus on a Bread Toast with a sprinkle of dry spice and grated beetroot | Aloo & Cabbage Paratha with Peanut Chutney or Dahi |
Snacking Guide:
Being home means extra snacking. But, here's a trick to make the most of your groceries by investing in long-lasting snacks.
| | |
| --- | --- |
| Kaju for everyone who is going through Anxiety. Have it with a small piece of jaggery. You can also ghee toast them and add some salt if you like them salty. | Khakhra Papad Churi (Crush both of them and add some fried onions, salt & pepper) |
| Sweet Potato & Moong chaat with dry spices | Limbu Sherbat with Soaked Subja seeds |
| Whey Protein | Til Chikki |
| Coconut Meat | Besan or Atta Laddoo |
| Ghee roasted Makhana | Fresh Peas |
| Cheese slice rolled onto a slice of bread with some chutney | Home-fried Banana chips in Coconut Oil with pepper & salt |
| Thepla with peanuts | Home-fried Gathiya |
The article is authored by Raksha Lulla, a Lifestyle Coach and Fat Loss & Nutrition Expert