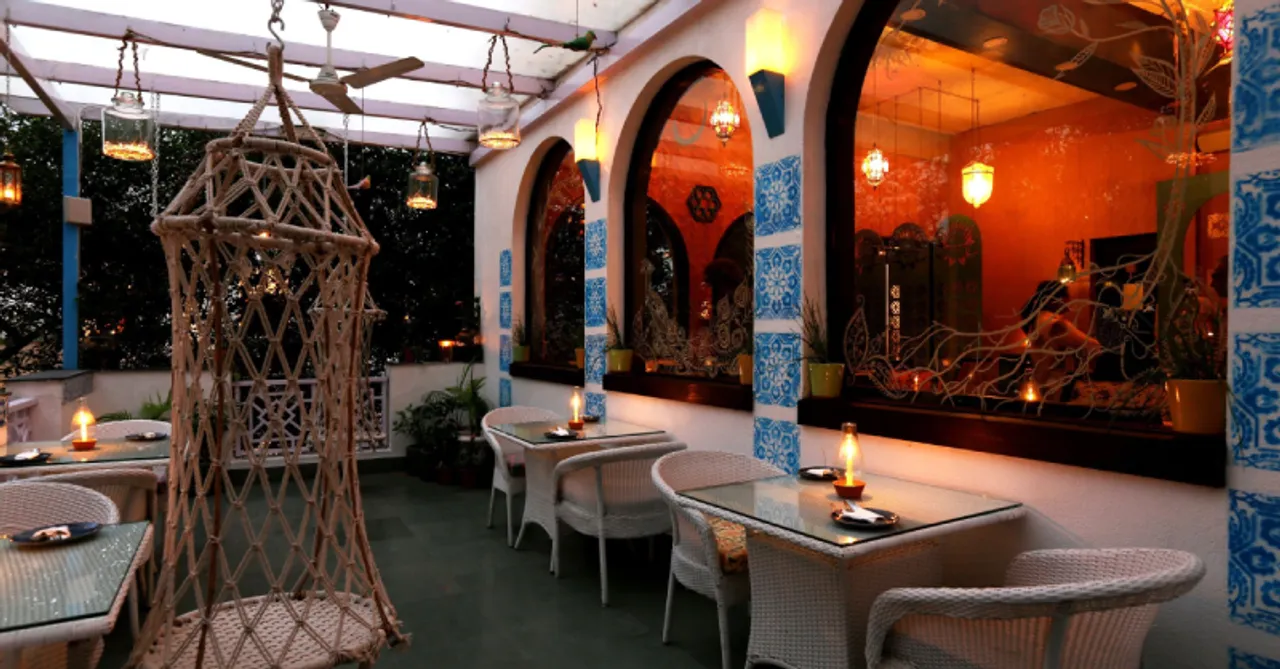 There is nothing better than some crispy snacks and a warm drink during monsoon. And these eateries in Delhi are providing exactly that. From a curated menu to suit the season to beautiful decor that lets you enjoy the rain without it pouring on you. These eateries are a great place to hang out and enjoy the rains.
1. The Grammar Room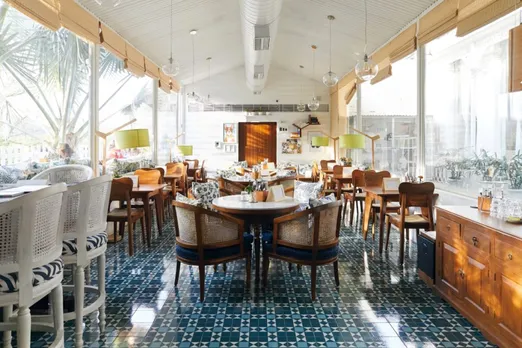 Located in Mehrauli, this quaint cafe is a dream come true if you love French restaurants. With huge glass windows on either side, you will get to enjoy the happy part of the monsoon. The continental menu includes dishes like God O' Lambsey Burger, Mushroom Medley, and Katsu Chicken Sando, to name a few.

Where: One Style Mile, Mehrauli, New Delhi
Price: Rs 2000 for two
Contact: 8130288558
2. BOA Village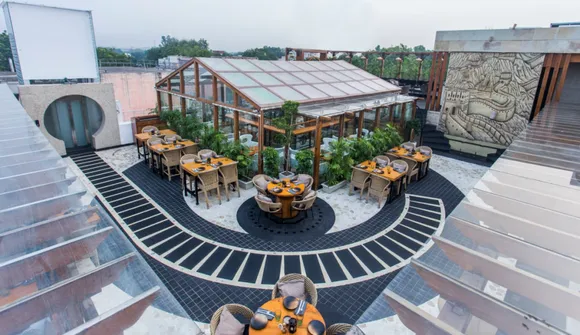 If you love Asian cuisine, then there is nothing better than BOA. Located right next to Civil Lines Metro station, the extensive menu here will impress the toughest critique. Do not forget to grab a seat by the window, or sit next to a full glass enclosure during rains as this will feel surreal. The menu is filled with Asian classics like Sushi, Sashimi, Dimsums, Bao, and more.

Where: 13, Alipur Road, Civil Lines, New Delhi
Price: Rs 2300
Contact: 66104032
3. Hamoni: Cafe By The Greens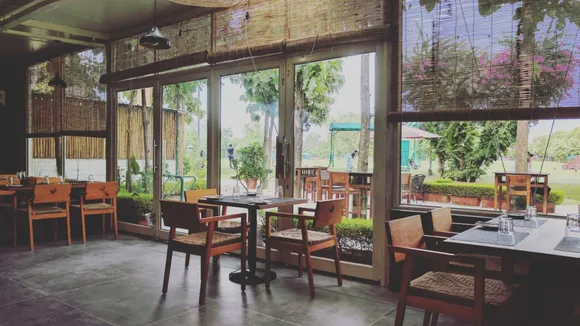 The entrance of this cafe, surrounded by lush greenery, is enough to lift up your spirits. Located in Carterpuri Village, this cute cafe transmits the vibe of a bistro. And with items like Pomodoro Croissant, Spinach and Ricotta Ravioli, and French Press coffee on the menu, this place will surely take you on a tour to Europe. The interior with floor to ceiling window makes it one of the best monsoon friendly eateries in Delhi.

Where: CK Farm, Carterpuri Village, Sector 23A, Gurgaon
Price: Rs 1200 for two
Contact: 9643151511
4. Diggin
If you've always dreamed of a fairytale world, with brick wall home and plants all around, then this is the place to check out. Out of the world would be an understatement for this eatery, located in Anand Lok. Serving continental and Italian, you can find dishes like Fettuccini Al Fungi, Spaghetti Bolognese, and Pesto Prawns on their menu. With huge arc entryways and French Windows, this is one of the prettiest cafes in Delhi.

Where: Shop 1 & 2, Sri Fort Road, Opposite Gargi College, Anand Lok
Price: Rs 1400 for two
Contact: 9560304124
5. Dear Donna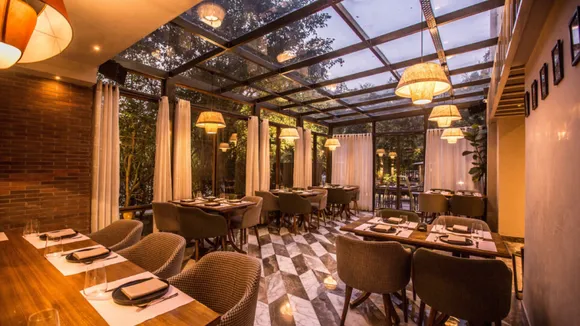 If you have a soft spot for glass enclosure seating and European cuisine, then this is the place for you. Located in Qutab Institutional Area, this eatery has an elegant interior and warm vibe. Combine that with the menu of Chicken Charred Udon Noodle, Mustard Crusted Sea Bass, and Wild Mushroom and Porcini Broth Risotto, this place will definitely make you come back again.

Where: Ground Floor, Shaheed Jeet Singh Marg, Block C, Qutab Institutional Area
Price: Rs 2,200
Contact: 9139636363
6. Chateau de Pondicherry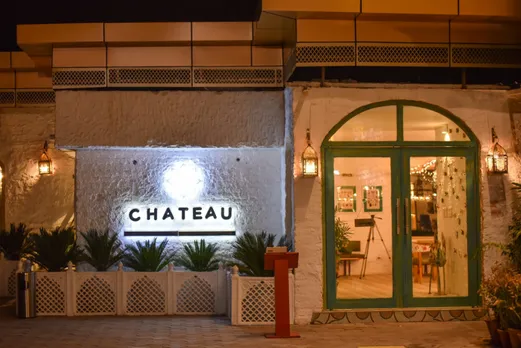 With a wide-open layout, this eatery is spacious and gives you an old school feel, and if rustic is your style, then you would absolutely love the decor. The menu is a unique mix of French and South Indian food and includes items like Chettinad Chicken Curry, Quiche Lorraine, and Roast Chicken and Herb crepe, to name a few.
.
Where: 84, Ground Floor, Aurobindo Marg, Adchini, New Delhi
Price: Rs 1,700 for two
Contact: 9555988988
7. Mia Bella
With cute old-school decor and rooftop seating (also indoor seating with a beautiful view), this is definitely the most romantic place you'll find in the city. Located in Hauz Khas Village, this eatery overlooks the district park. The menu serving a mix of Asian and Italian is to die for. We recommend Peri Peri Chicken Wings, English Fish and Chips, and Indian Makhani Chicken Tikka Pizza.

Where: 50 E, Hauz Khas Village, New Delhi
Price: Rs 1,500 for two
Contact: 64640195
8. Triveni Terrace Cafe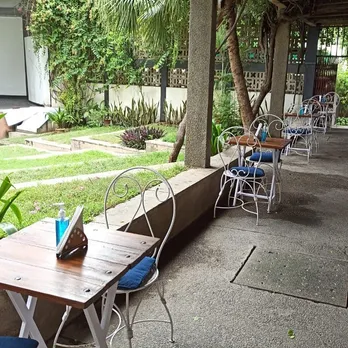 The semi-open terrace seating is the perfect spot to enjoy your meals and the rain. And the North Indian food adds the cherry on top of the cake. Get your hands on Tomato and Cheese Grilled Sandwich and Mutton Shaami Kebab. End your meal with a hot cup of chai, and one of the best monsoon friendly eateries in Delhi for an on-budget meal.

Where: 205, Tan Sen Marg, Opposite FICCI Auditorium, Mandi House
Price: 9811021428
Contact: Rs 400 for two
9. Lavaash By Saby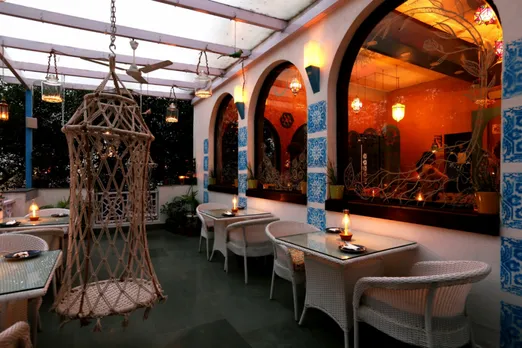 With colourful decor, cute seating, and huge arch windows, this place brings it all together for a perfect monsoon treat. Located in Mehrauli, the architecture of this eatery gives will set your royal mood. The menu here is unique and includes Armenian and Bengali cuisine. Try the famous Mochar puff and Kabiraji Cutlet or go for the Tahini Prawns.

Where: H-5/1, Ambawatta One, Kalkadass Marg, Mehrauli
Price: Rs 2000 for two
Contact: 7827044055
For more such stories follow Local Samosa on Facebook,  Instagram,  Twitter, and Telegram.