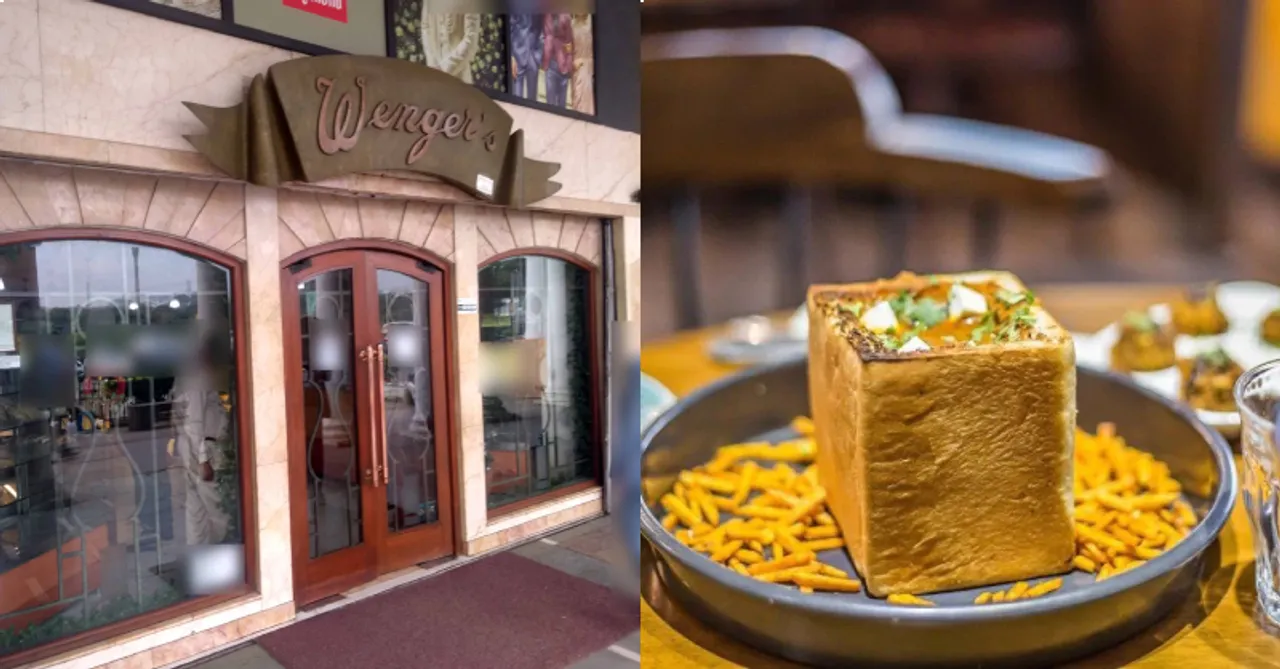 India has a rich history and even during the British rule, many locals made it possible to set up a business for themselves. What were once small food shacks, these eateries have now grown bigger and earned a massive reputation. Some of these are more than 100 years old and the reins of the business have been passed down the generation. And if you are in Delhi, you definitely don't want to miss out one these wonders. Check out these pre-independence eateries in Delhi and go food hopping.
1. Ameer Sweet House – 1915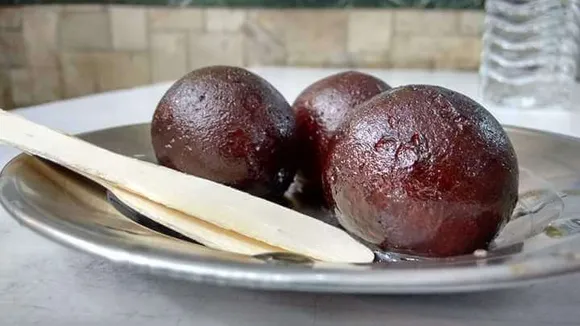 A typical shop to get sweets and savoury snacks, this one was established in 1915. Located near Haveli Azam Khan, Ameer Sweet House is known for Keema Samosa as well as Paneer Jalebi.

Where: 958, Haveli Azam Khan, Chitli Qabar, Jama Masjid
Contact: 9810849592
2. Karim's – Established 1913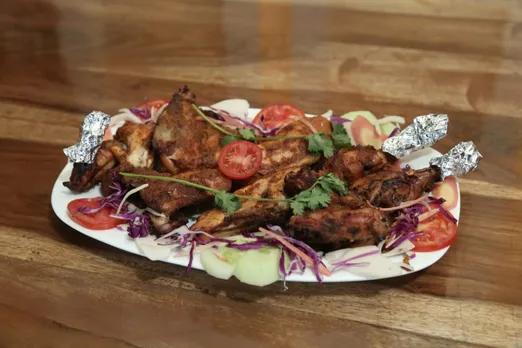 In 1911, Haji Karimuddin started a Dhaba in Gali kababian near Jama Masjid selling Mughal cuisine and only had two items on its menu Alu gosht and Daal with Rumali Roti. He later went on to set up his own hotel and wanted to serve the royal food to common people, that's how famous Karim's came into existence. Even now, they have a small menu serving tandoori dishes, rolls, pulao among other dishes. To date, they cook their dishes on coal. This is one of the most popular pre-independence eateries in Delhi, still running strong in the city.

Where: 16, Gali Kababian, Jama Masjid, New Delhi
Contact: 23264981
3. Shyam Sweets – 1910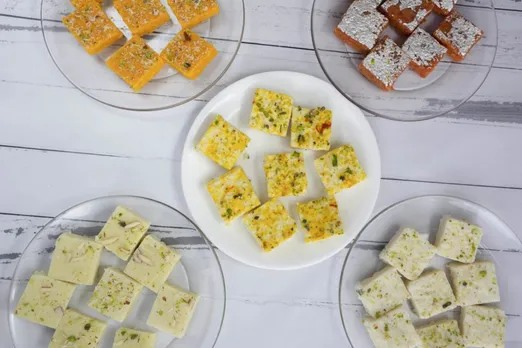 A sweet shop which is being operated by the sixth generation now, Shyam Sweets is more than 100 years old. Established by Babu Ramji, during the early days, the shop used to sell delicacies like Soan Halwa and Balushahi. Now they have an extensive menu ranging from sweets, snacks, dry fruit, and even ready to eat options.

Where: 112, Barshahbulla Chowk, Near Metro Station, Chawri Bazar
Contact: 23268087
4. Old Famous Jalebi Wala – 1884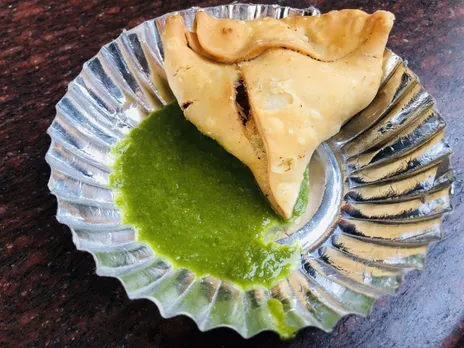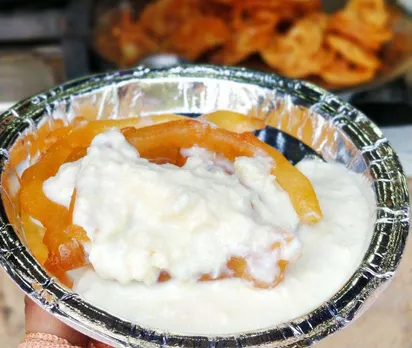 The name says it all, doesn't it? Well, if jalebis are your favourite dessert, then this shop is a must-visit. More than 130 years old, this shop sells only 5 items- Aloo Samosa, Matar Samosa, Lassi, Jalebi, and Rabdi. After hogging on some hot-out-of-the-oil samosas, finish your meal with equally fresh jalebi that is served with dollops of rabdi. You'll definitely go for more.
It was established in the year 1884 by Late Sh. Lala Nem Chand Jain. He was a resident of Agra's Hari Ki Garhi village, and he migrated to Delhi with just INR 2, which he got as a dowry in his marriage, and with that money, he opened the Jalebi shop. He tried and sampled many recipes before finally selling these jalebis that are still a hit among their customers. To date, his secret recipe is followed.
Over the years, they have served various famous personalities like Raj Kapoor, Sanjay Gandhi, Pandit Jawahar Lal Nehru, Atal Bihari, to name a few.
Where: Dariba Corner, Chandni Chowk, New Delhi
Contact: 23256973
5. Pandit Gaya Prasad Shiv Charan Paranthe Wale – Established 1872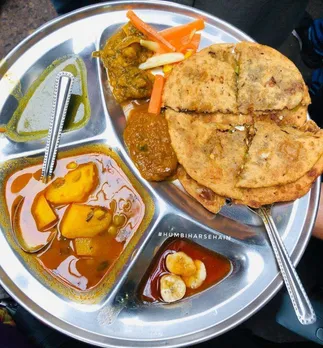 All you will find on the menu is paratha and they have more than 25 variants. From our favourite aloo paratha and gobi paratha to paneer paratha, mix-veg, and even Rabdi paratha. You can find them all. Almost 150 years old, this is an iconic outlet, and a must-visit if you're a fan of Parathas. This is the oldest pre-independence eateries in Delhi on our list.

Where: 34, Gali Paranthe Wali, Chandni Chowk
Contact: 9899127472
6. United Coffee House - 1942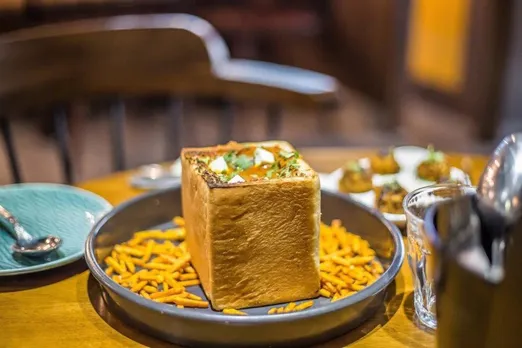 If fine dining is the way you want to spend your Saturday evenings, then check out one of the first cafes of Delhi. Set in 1942 by Lala Hans Raj, this is set in the bustling neighbourhood of Connaught Place. The decor and old school charm of a high ceiling will definitely take you 78 years back. And when it comes to food, must-try dishes include keema samosa, nargisi koftas, and Mutton Badam Pasanda.

Where: E-15, Connaught Place, New Delhi
Contact: 23416075
7. Wengers - 1926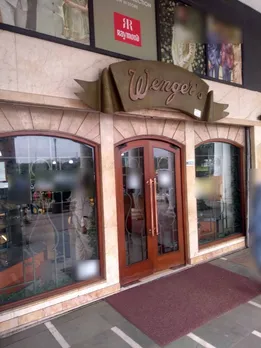 One of the oldest confectionery shops in Delhi, Wenger's was the first to introduce European baked goods like French bread, Swiss chocolates, and margarine pastries. Originally the bakery was owned by a Swiss couple but it was sold to B.M. Tandon, an employee at the bakery. Currently, it's his grandson who is handling the reigns of the business. You definitely don't want to miss out on Chicken Patty, Mutton Patty, Blueberry Waffles, and Meatballs when you visit this place.

Where: A 16, Connaught Place, New Delhi
Contact: 123328589
8. Kallan Sweets, Chawri Bazaar- 1939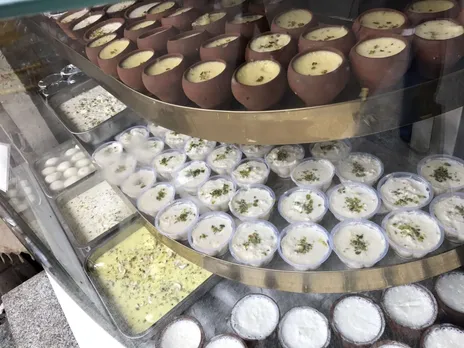 Located just nearby Karim's, Kallan Sweets have been an iconic sweet shop for more than 80 years now. Making people lives sweeter for so long, they are definitely master of all kinds of Indian sweets. Some of the must-try dishes are Kalakand, Pista Barfi, Coconut Barfi, Dodha Barfi, and Motichur Ladoo.

Where: Shop 4-5, Bazaar Matia Mahal, Jama Masjid
Contact: 9811339414
For more such stories follow Local Samosa on Facebook,  Instagram,  Twitter, and Telegram.