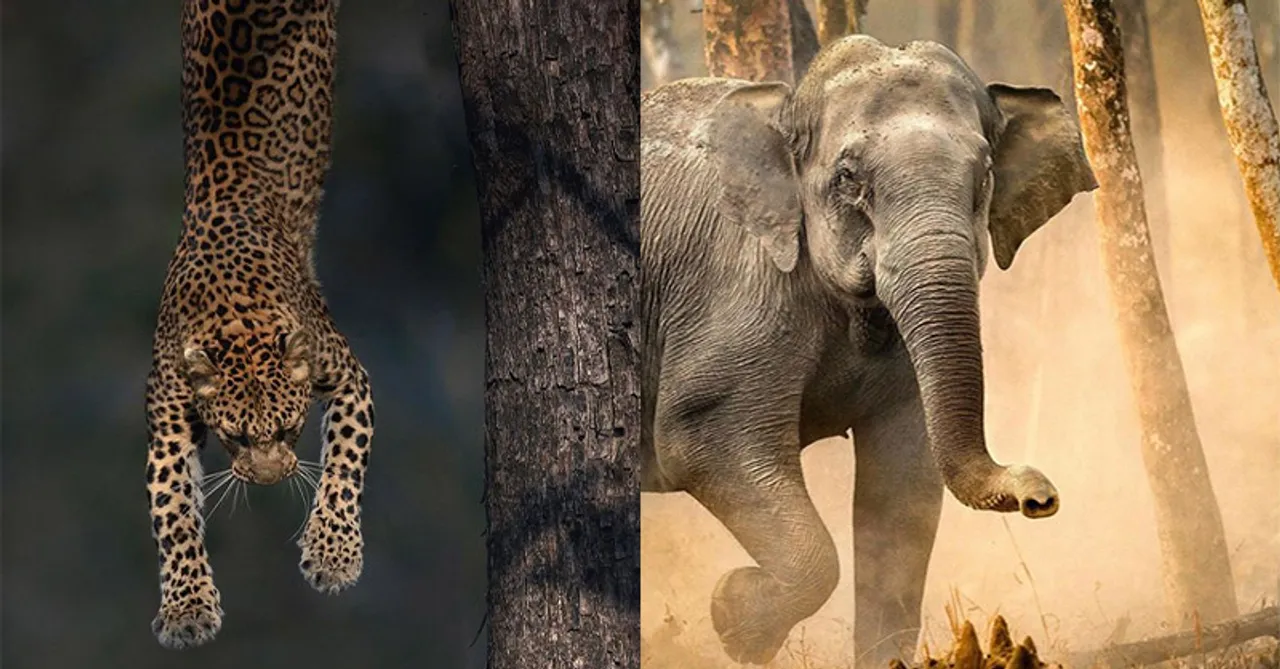 Our wildlife is rich and our forests dense. To capture the wildlife in all its grandeur is something that doesn't come easy. Every flawless picture you see comes after a great deal of endurance. Let's take a look at some stunning captures by eminent Indian Wildlife Photographers who do not fear stepping into the wild to bring to us the raw beauty of our fauna.
1. Shaaz Jung
The clicks by Shaaz Jung will definitely leave you in awe and will make you fall for the magnificence of wildlife and nature even more.
2. Varun Aditya
Talking about wildlife and not mentioning Varun Aditya's wildlife photography is a crime. He creates magic through his lens.
3. Akash Kapoor
Akash brings the wilderness of the forest furs and birds in his magnificent pictures.
4. Urmil Jhaveri
Urmil Javeri's pictures themselves speak of the brilliance the photographer holds in the field of wildlife photography.
5. Abhilash Kar
Abhilash Kar captures the world of wildlife combined with the different hues of nature. He makes it all look so pretty damn beautiful.
6. Kapil Sharma
Kapil Sharma, through his Instagram feed, will make you fall in love with the wilder side of nature.
7. Siva Kumar N
Siva Kumar's feed will grab 'em eyeballs and leave you scrolling wildly top to bottom and all over again.
8. Nilesh Bhadla
We already love our wildlife, but his photography makes it more enchanting. His clicks might make you want to pick a camera yourself and run to the wild.
9. Dipankar Bakshi
His feed is all about the birds, and its beautiful and ferocious side. Peck into the world of birds through his feed.
Which of these Indian Wildlife Photographers is your inspiration?
For more such stories follow Local Samosa on Facebook,  Instagram,  Twitter, and Telegram.