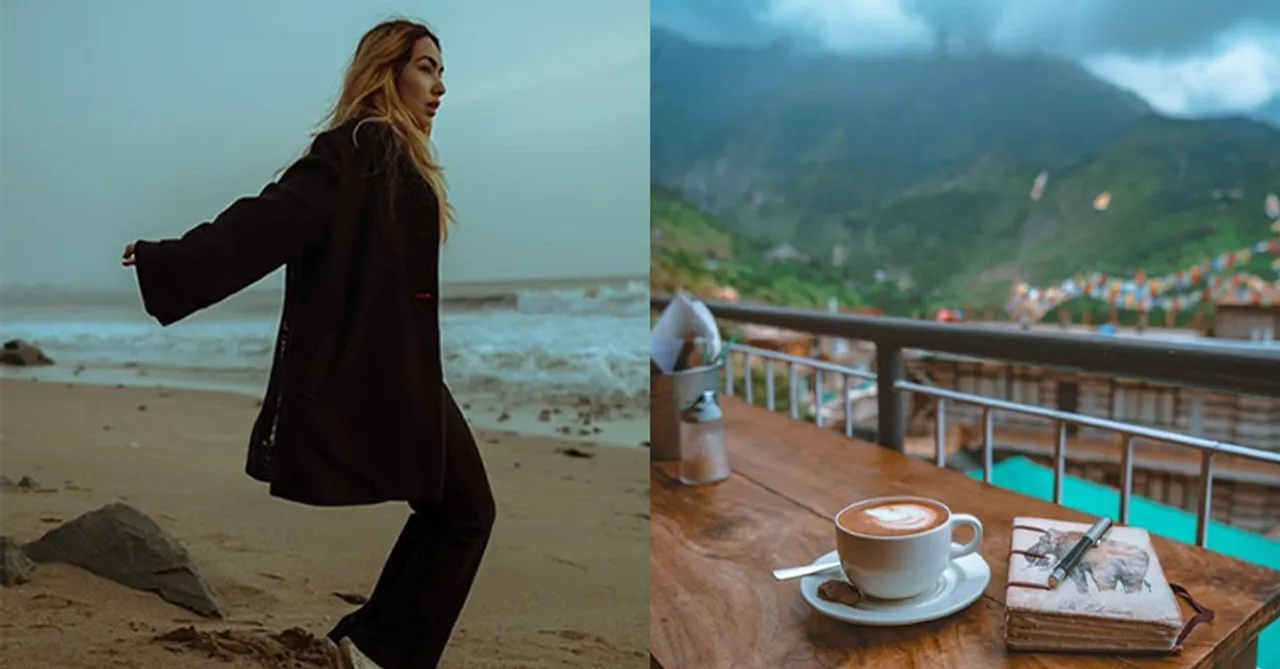 A photograph is a story that one fails to weave into words. Some Instagram accounts have proved the above saying true. We have surely fallen in love with photography across different genres by taking inspiration from these outstanding Indian Instagram accounts.
1. Fashion Photography
Harsh Jimnani, aka Jimmy Cruze, captures the world of fashion combined with a whole lot of aesthetics through his magic lens. Be it stills or videos, he makes it all look fleek. Visit his Instagram feed to get yourself into some vintage moody tones.
2. Travel Photography
Abhinav Chandel through his Instagram feed will make you fall in love with the blues, whites, and greens that Himachal Pradesh offers. He captures simple moments and brings its essence straight to its viewers.
3. Surf Photography
Yes, you read that right. India has its very own talented first Surf photographer, Ramohan Paranjape, who is also a surfer and an ocean conservationist. The blues in his feed will be enough to kill your Monday blues.
4. Nature Photography
Varun Aditya's feed will entice your attention in a way where you'll forget to blink your eyes. Through his clicks, he will make you fall for the beauty of nature and its creatures all over again. Words won't do justice to his work, so help yourself and visit his feed, maybe?
5. Food Photography
Food is already so appealing and Vinayak Grover's photography adds charms to it. If you land on his feed, two things are for sure, you will scroll through endlessly and by the end of it crave for some good food.
6. Astro Photography
An Indian Instagram account that has it all about Astrophotography. Ryan doesn't have a lot of posts up there, but the posts up there are enough to make you fall in love with the moons and stars one more time.
7. Aerial Photography
This feed is all about insects and aerial beauty of different locations. The photographer believes in clicking anything and everything that captures his imagination. Dive into the raw beauty of nature through his work.
8. Wedding Photography
A wedding is one of the most special days in a bride and groom's life. Isn't it? Hitched and Clicked is by your side to turn this important day into the most memorable one via their beautiful and striking clicks.
9. Architectural Photography
Sachin Chauhan through his camera adds to the magnificence of the existing majestic architecture of India. Clicks by him will make you want to travel to each and every place that he has captured.
Treat your eyes by checking these Indian Instagram accounts for major photography goals.
For more such stories follow Local Samosa on Facebook,  Instagram,  Twitter, and Telegram.