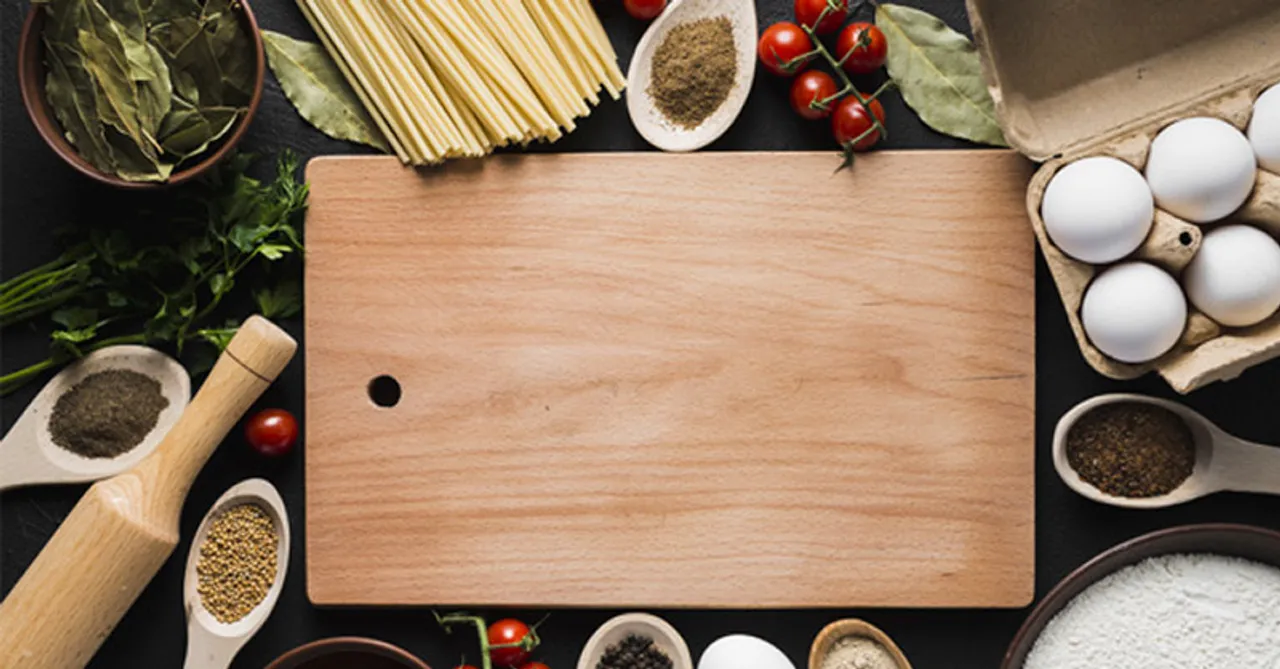 Do you belong to the group for whom cooking is a hassle? Yes? Then here's something that's gonna make you sigh in relief! Check out DIY Meal Kits in Pune! Yes, you read that right. So, order your favorite DIY Meal kit, set the table, and voila! You are ready for a perfect indoor, outdoor like setting. Just like you, we also prefer love in our tummy more than love in our hearts, so check-out the list of places from where you can order your happy DIY Meal kits.
1. Flavoured Sins
Is Pizza your comfort food? Yes? Then this Pizza DIY Kit from Flavoured Sin is going to be your new best friend. The pizza kit consists of 2 pre-baked 7 inches pizza bases, two cheese container, and a container of their in-house pizza sauce. They also provide their customers with a container of olives and some Chilli flakes, Oregano & ketchup. Additionally, there's a step by step printed guide on how to make pizza in Oven, or on Gas for the perfect Pizza experience. Cool, isn't it? 
Contact Details: +91- 7385985252
2. Baked
Want to try baking but reluctant due to the unavailability of materials? Well, don't be anymore. Here's your chance to try your hands on easy baking. Everything you need is inside this DIY Cupcake Kit! The kit includes Cupcakes Premix, cupcake molds, frosting, icing bag with nozzle, decorations, and instructions. 
Contact Details: +91- 9371014849 /8329210371 Order Here
3. Sorted Delicatessan
Are you looking for some quick yummy snacks? We've got you covered. A delicious bowl of DIY Bhelpuri is at your rescue. All you have to do is, mix the ingredients in a bowl, and you are good to go. So, hurry up and order your bowl of delicious Bhelpuri and beat your hunger cravings. 
Order Here
4. Darshan
Looking to make easy snacks at home? From DIY Corn Patties, DIY Chana Bhatura to DIY Pasta Kit, and DIY Veg Cutlets, Darshan restaurant have it all. So, enjoy your favorite dishes from the comfort of your home. 
Contact Details: +91- 7770018500/ 7447767100
5. Little Italy
We miss hanging out in our favorite cafes and enjoying our comfort food, but no more! Little Italy offers its customers two DIY Kits, pizza, and pasta. The DIY Pasta kit includes 500 grams of penne pasta with two in-house sauces- Alla Arrabiata and Del Barone. It also consists of chili flakes, oregano, cheese, and a manual on how to cook it by yourself. While the DIY Pizza kit consists of three semi-baked pizza bases, two in-house sauces, black and green olives, chili flakes, oregano, and cheese. 
For more such stories follow Local Samosa on Facebook, Instagram, Twitter, and Telegram.