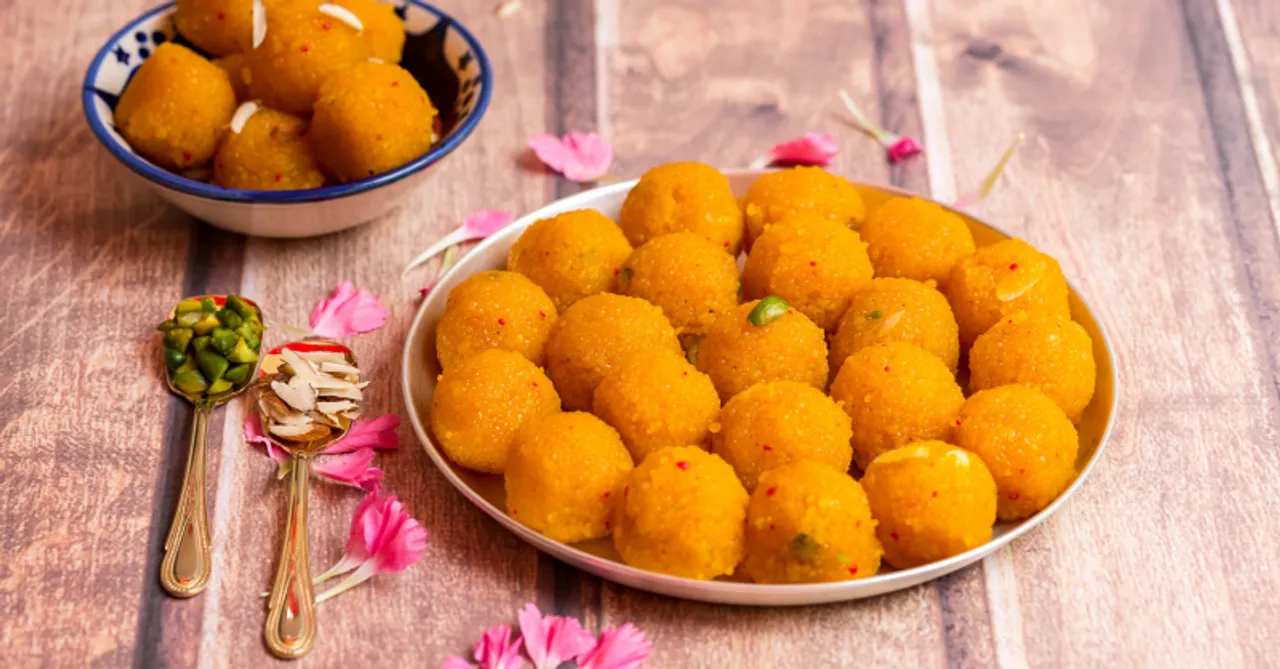 No matter which sweet shop you go to, you will always find ladoos on the shelf. And if it's any celebration season, good luck getting your hands on some before it sells out. Deceptively simple but everyone's favourite, ladoo is a must-have sweet for any occasion. From motichoor ke ladoo, Besan Ke Ladoo, Boondi Ke Ladoo to Til Ladoo or coconut ladoo, the list of varieties of ladoos is uncountable. Want to know the origin story of Ladoo? Although there's no concrete history, there are some interesting tales behind the discovery of ladoos.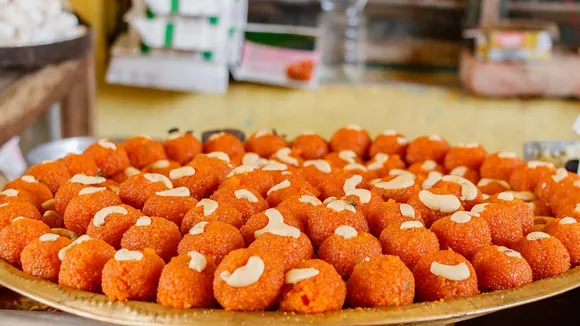 The origin story of Ladoo
As per a popular origin story, ladoo can be traced back to 300-500 BCE. It is said that Sushruta, an ancient Indian physician used the sweet to give ayurvedic medicines to his patients. The sweet balls helped him manage the dose and also made it easier for the patients to consume. Some types were ladoo were used as a medicine too. Like Til Ke Ladoo, made with sesame seeds, jaggery and peanuts come with its own unique benefits.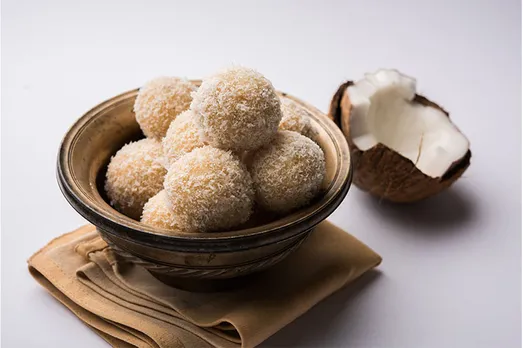 The coconut ladoo, also known as Nariyal Nakru, on the other hand, comes from the South, more specifically the Chola reign. It is said that travellers and soldiers would pack up these ladoos when leaving for a journey or war.
But the sweet ladoo we know today is a result of later experiments, and once sugar was introduced in the mix, there was no turning back. Not only it increased the sweetness of the ladoo, but it also made it widely popular among the masses. This change came around the British era.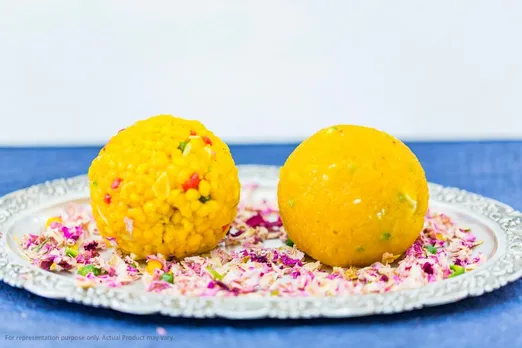 Connection of ladoo with Lord Ganesh and Lord Krishna
We have another origin story of Ladoo for you. Ladoo has also been mentioned in mythological scriptures, although not as the sweet we know now. We are all familiar with Modak and Lord Ganesha's love for it.
As per the legends, Lord Krishna's mother, who was a Ganesh devotee, made her own version of Modak. It was made out of steamed rice flour dumpling, stuffed with jaggery and coconut shavings. And as per the folklore, she would tie Lord Krishna's arms to keep him from stealing the sweets.
This did not sit well with Lord Ganesh, who apparently came to life from the idol and fed baby Krishna the modaks.
So we may have had some form of ladoo dating back to the Dvapara Yuga, which is estimated to be around 3102 BCE.
Recipe for Motichoor ladoo
With so many types of ladoo, it's sure hard to pick one. But Motichoor ladoo has been an evergreen part of our celebration. So learn how to make them for yourselves.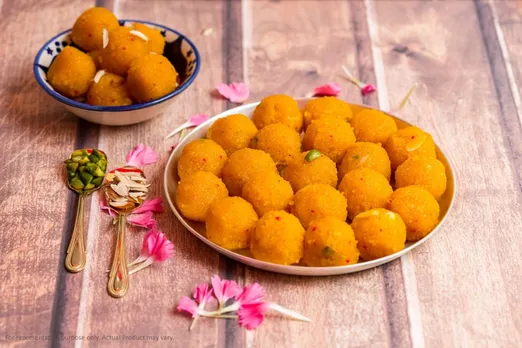 Ingredients
| | |
| --- | --- |
| Ingredients | Qty |
| 1 cup besan 110 grams, gram flour | 1 cup |
| Ghee | 1/2 tsp + for frying |
| Orange food colour | optional |
| Water | 120ml + 90ml |
| Sugar | 1 cup |
| Water | 1/2 cup |
| Rose water | 1.5tsp |
| Cardamom powder | 1/4 tsp |
Method
Take a large bowl to add gram flour, orange colour and mix it well.
Then, add some water and blend the mixture well and make sure, there are no lumps.
Add more water if needed. The batter should be very thin and flowing consistency
Heat ghee in a large deep frying pan. Place a perforated ladle on top of the oil and add some of the batter in it.
The boondi batter will fall in the oil. Cook them on a low flame, till properly cooked.
Once done, place the boondi on a tissue paper to remove excess oil.
For the sugar syrup, take a pan and add 1/2 cup water and 1 cup sugar. Allow this blend to boil until it attains a two-string consistency.
Then add some cardamom powder, rose water and let it cook.
Add the boondi to the sugar syrup and cook till they are perfectly mixed. Cover it with the lid and turn off the flame.
Grease your hands with a little ghee and start shaping the ladoos.
Place them in an open tray and garnish with some crushed pistachios and indulge in the goodness.
For more such stories follow Local Samosa on Facebook,  Instagram,  Twitter, and Telegram.