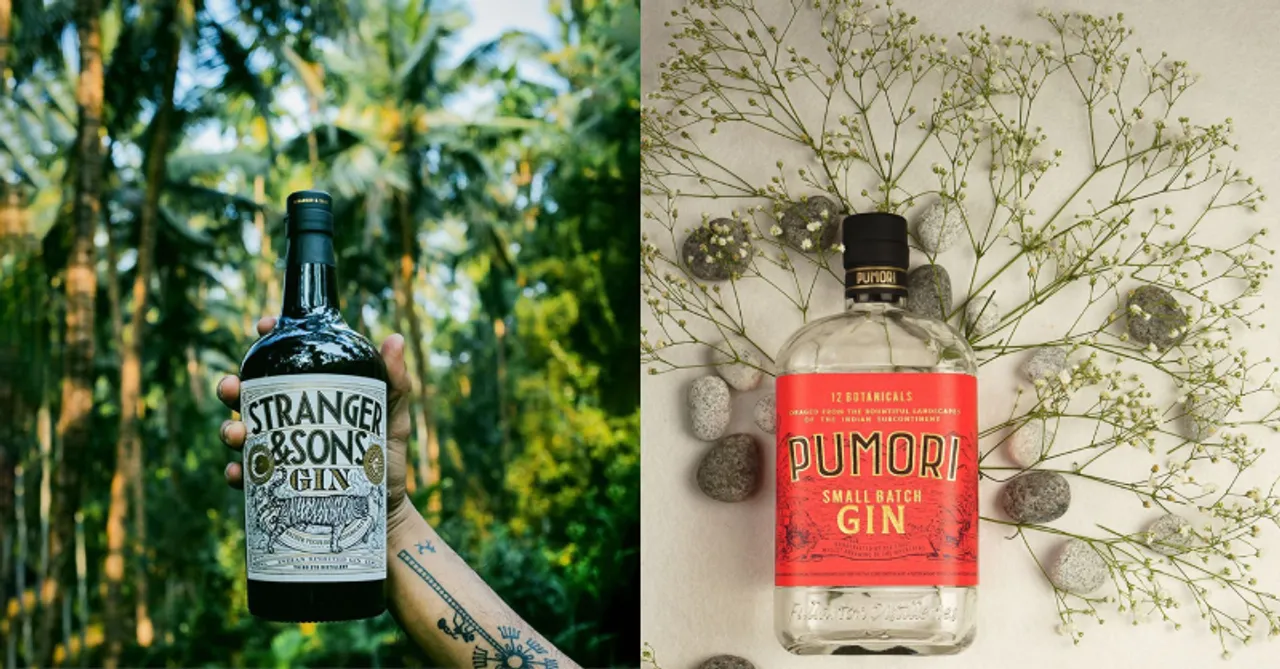 If you're someone who would rather drink a Gin and Tonic than beer or wine, then you've come to the right place. The alcohol space in India is definitely evolving, and we are seeing a lot of homegrown craft beer, wine, and other liquors coming up. It wasn't until a few years back that Indie brands starting producing Gin here at home. And if you're a gin connoisseur, you definitely cannot miss these. Check out these homegrown Gin brands that you need to stock up for your next house party.
1. Greater Than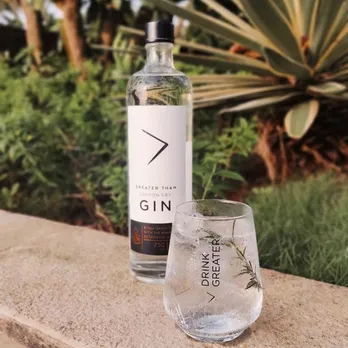 Founded by Delhi based restaurateurs, Greater Than gin was launched when the Anand Virmani and Vaibhav Singh were looking for homegrown gin brand for their sparking new bar. But back in 2015, there weren't any. This led them on a journey to discover ingredients that are locally available and blend them to form a unique spirit. This gin will give a whiff of juniper with fresh lemon peel and a zing of ginger.

Check them out here
2. Hapusa
This is another brand by Anand Virmani and Vaibhav Singh who also discovered the Greater Than Gin. Their experiments with local ingredients led them to discover not one, but two unique blends, hence, Hapusa was introduced as a separate gin brand. They claim Hapusa to be the world's first Himalayan Dry Gin as it is made with Himalayan juniper. This gin will take you to the mountains with a strong whiff of pine and flavour of wildflowers.

Check them out here
3. Stranger & Sons
Barely two years old, this Goa-based brand is already taking the Gin community by storm. The ingredients found in this gin is sourced from across the country, while some are also grown in the backyard of the distillery. A delicate balance of juniper, along with black pepper, nutmeg, mace, coriander seed, angelica, liquorice, cassia, and citrus peels, this gin makes way for some of the finest cocktails.

Check them out here
4. Jin Jiji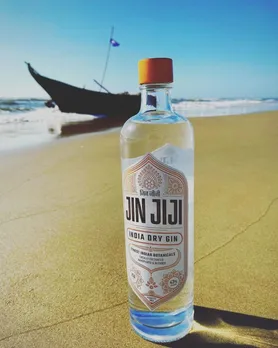 Another Goa-based Gin brand, Jin Jiji, is known for using cashew in its gin blend. They also use juniper sourced from the Himalayas, along with tulsi and chamomile. The spirit is distilled in copper pots, that is a usual tradition for preparing gin.

Check them out here
5. Pumori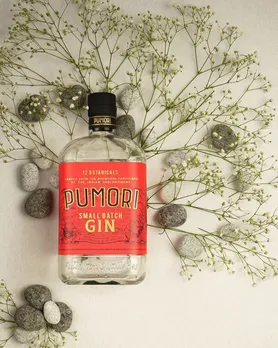 This gin is named after Mount Pumori, a mountain located at the Nepal China Border, as the juniper used is procured from this region. This Gin is made with 12 botanicals that are sourced from across the country. Striking the perfect balance between rosemary, orange peel, lemon peel, Himalayan Juniper, nutmeg, cardamom, liquorice, coriander seeds, aniseed, vanilla, almond and cinnamon, this gin made in small batches is a new entry in the market.

Check them out here
6. Tickle Gin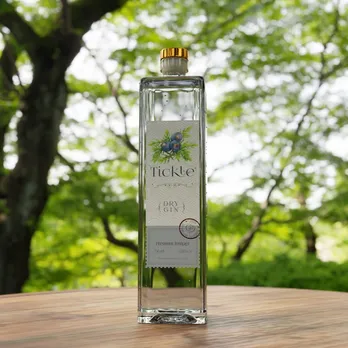 Made with a cold extraction method, this gin is has a juniper heavy on juniper flavour. Orange peel, cardamom, cinnamon, coriander seeds, clove, and black pepper are also used to prepare this gin. The special distillation techniques make sure the botanicals are not exposed to high heat, and in turn, maintain it's freshness. One of the best homegrown Gin brands from Goa, this is sure to be a new addition to our home bar.

Check them out here
7. Terai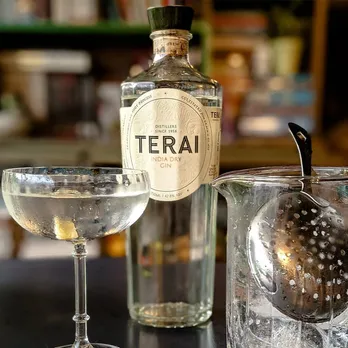 The ingredients used in this gin are something you will find in your everyday kitchen. Made with a total of 11 botanicals and herbs like Tulsi, Coriander, and Fennel, among others, these are sourced from Delhi's Khari Baoli, Asia's largest spice market. A Rajasthan based brand, even the design of the bottle is inspired by pillars of ancient Indian architecture. With citrus notes along with a floral flavour of juniper, this is a must-have gin for your cocktails.

Check them out here
8. Gin Gin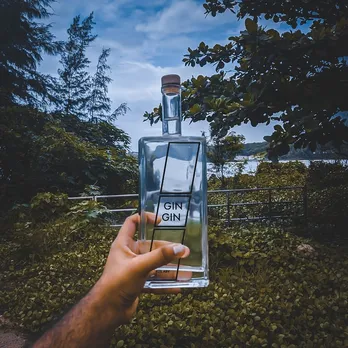 Herbs are an important part of any gin, but what if one of the ingredients was hemp. Yup, you read that right. This Goa-based company is mixing a potent spirit with Himalayan juniper, coriander, lavender, rosemary, caraway seeds, cinnamon, lemongrass, and butterfly pea flower along with hemp. They also distill their gin multiple times to make sure you get the crispest drink. Gin Gin is one of the newest addition to homegrown Gin brands.

Check them out here
9. Jaisalmer Gin
Bringing you a little closer to the royal lives of Jaisalmer, this gin is dedicated to the spectacular way of life of Maharajas and Maharanis back in the days. Made with 11 botanicals, some of the unique ingredients include Darjeeling green tea, Vetiver, angelica roots, and liquorice. The juniper is sourced from Tuscany, whereas Cubeb pepper is from Indonesia. This triple-distilled neutral grain spirit, thanks to its distinctive blend of botanicals, possesses a unique flavour.

Check them out here
For more such stories follow Local Samosa on Facebook, Instagram, Twitter, and Telegram.