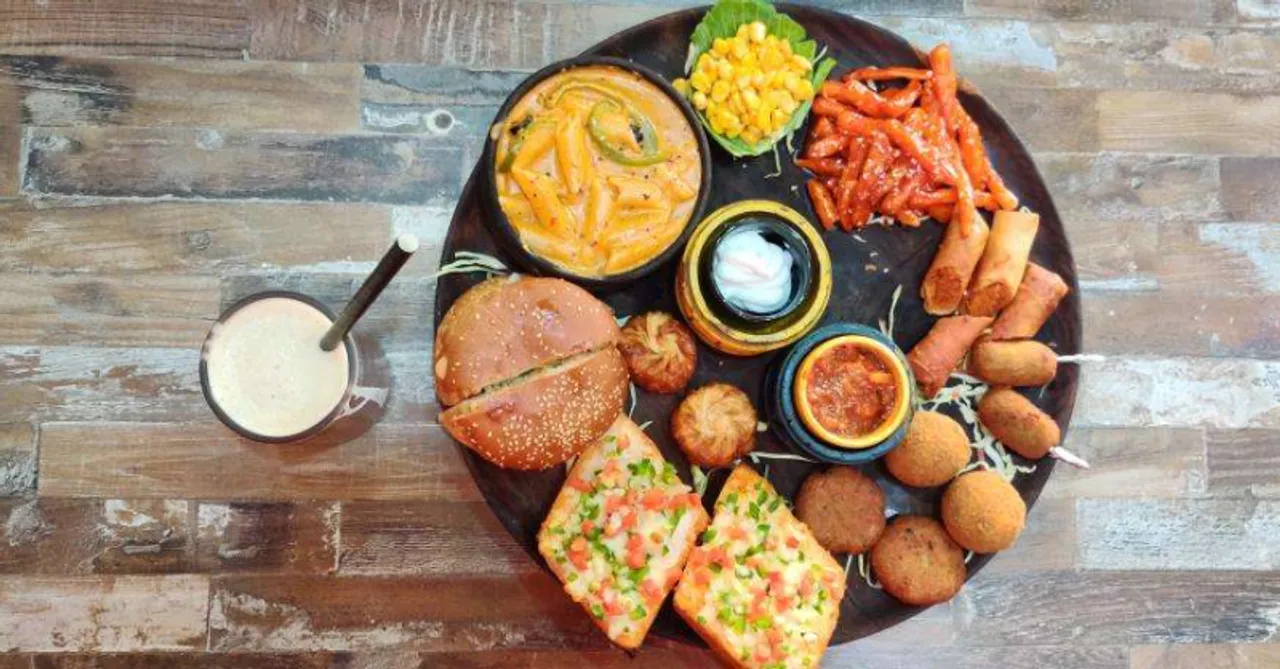 Going to a restaurant and hogging on all the delicious food is fun, but it's rarely a challenge. With the usual portion size of the dishes, we sometimes end up ordering multiple items to fill ourselves up. But what if restaurants offer you overloaded platters that you can dig in until you are full and are impossible for one person to finish. Sounds like a dream come true right? So gather your foodie friends and head to these eateries that are offering overloaded meals in Delhi.
1. Floral Platter, Faunal Platter and Marvel Platter at Shake Eat Up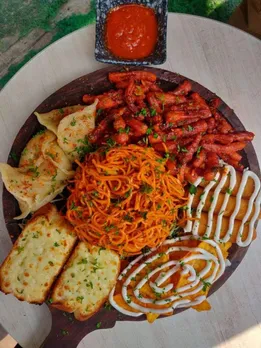 Shake Eat up is known for its elaborate platters, and you have a whole lot of options to choose from. One of the popular menu items, the Faunal Platter includes Tandoori chicken pasta, French fries, chicken wings, chicken Manchurian, chicken lollipop, chicken momos. This platter is perfect for a hardcore non-vegetarian.

Where: 2509, Ground Floor, Hudson Lane, Delhi University-GTB Nagar, New Delhi
Price: Rs 380 onwards
2. Big Boy Platter , Tandoori Platter at Raasta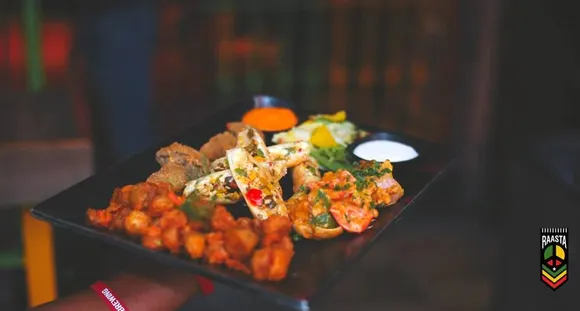 One of the most popular lounges in Delhi, this place is perfect for partying on a Friday evening. And if you're looking for something filling for the gang, check out the overloaded platters. The Tandoori platter comes with Fish tikka, Jamaican chicken tandoori, tandoori broccoli, paneer tikka, and some more items. Perfect for a mixed group of vegetarians and non-vegetarians.

Where: A-2/A, 2nd Floor, Aurobindo Marg, Green Park, New Delhi
Price: Rs 595 onwards
3. Herbivorous Plate, Momos Platter at Woodbox Cafe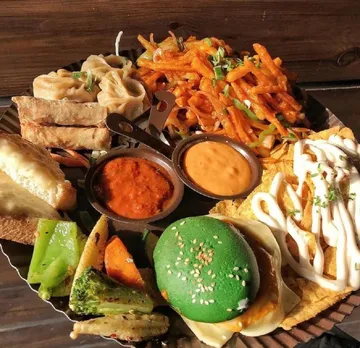 This hip restaurant is one of the best places to get overloaded meals in Delhi. They have an entire section of the menu dedicated to overloaded platters, which includes Noodle platter, herbivore platter, carnivore platter, and the newest addition, the Momo platter. The latter includes Veg Steamed Momos, Veg fried momos, Veg peri-peri momos, and Veg Schezwan Momos, a dream come true for momo lovers.

Where: Edward Lane, Thekedaar Surjeet Singh Marg, Police Lines, Delhi University-GTB Nagar, New Delhi
Price: Rs 319 onwards
4. Cafe 99 platter at Cafe 99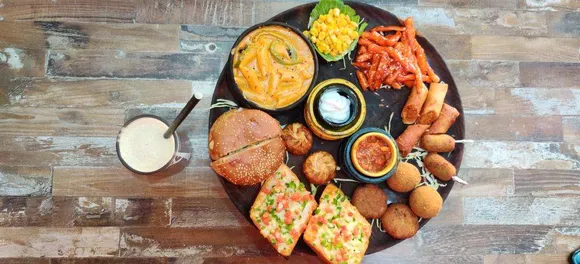 This cozy little cafe is offering amazing overloaded meals, that you can't finish in one sitting. They're offering two Cafe 99 platters on the menu, one veg, and one non-veg. The non-veg one includes items like Chicken BBQ balls, fried chicken, chilly chicken, chicken lollypop, masala fries, cheesy garlic bread, and Noodles.

Where: Shop 24, GC Grand Street, Near Aditya Mega City, Gate 2, Indirapuram, Ghaziabad
Price: Rs 599 onwards
5. Mediterranean Mezze Platte at The Time Machine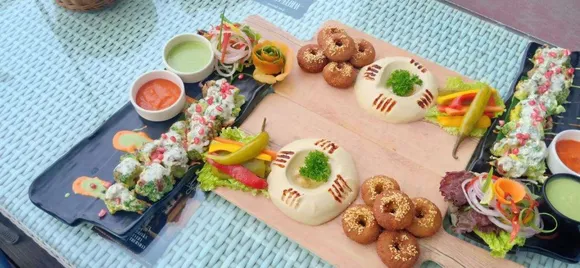 This continental place is serving some awesome food and drinks, and their Mediterranean Mezze Platte is absolutely out of the world. The platter includes a combination of Mediterranean dip and falafel, Spinach fatayer, Paneer shashlik, and Feta cheese sabsushek. If you're a fan of Mediterranean cuisine, this is a must-try.

Where: 2nd Floor, Gardens Galleria, Sector 38, Noida
Price: Rs 1195 onwards
6. Falafel mini platter, Chicken Shawarma platter at Shawarma House
If you want to try the variety of dishes served in a platter, but in smaller quantities, Shawarma house is the place for you. They have a number of platters on their menu including Lamp, Non-veg special, Grilled fish, Falafel, and Chicken Shawarma. The latter includes items like chicken strips, fresh pitta bread, hummus, and a pickled salad.

Where: 2, Central Plaza Mall, Golf Course Road, Gurgaon
Price: Rs 400 onwards
7. Kebabs, kebabs and some more Kebabs at Echoes Satyaniketan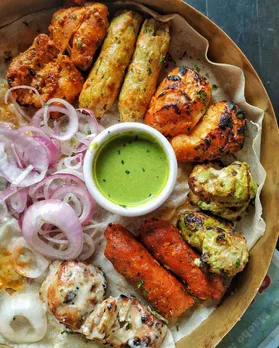 The name of the dish is exactly what you get. Focusing on North Indian cuisine, this place serves lavish platters filled with kebabs. It comes in both veg and non-veg options and is packed with 12 pieces of kebabs in different types of preparations. They also have a Mezze platter that tastes delicious.

Where: 17, 1st Floor, Satyaniketan, New Delhi
Price: Rs 299 onwards
For more such stories follow Local Samosa on Facebook, Instagram, Twitter, and Telegram.