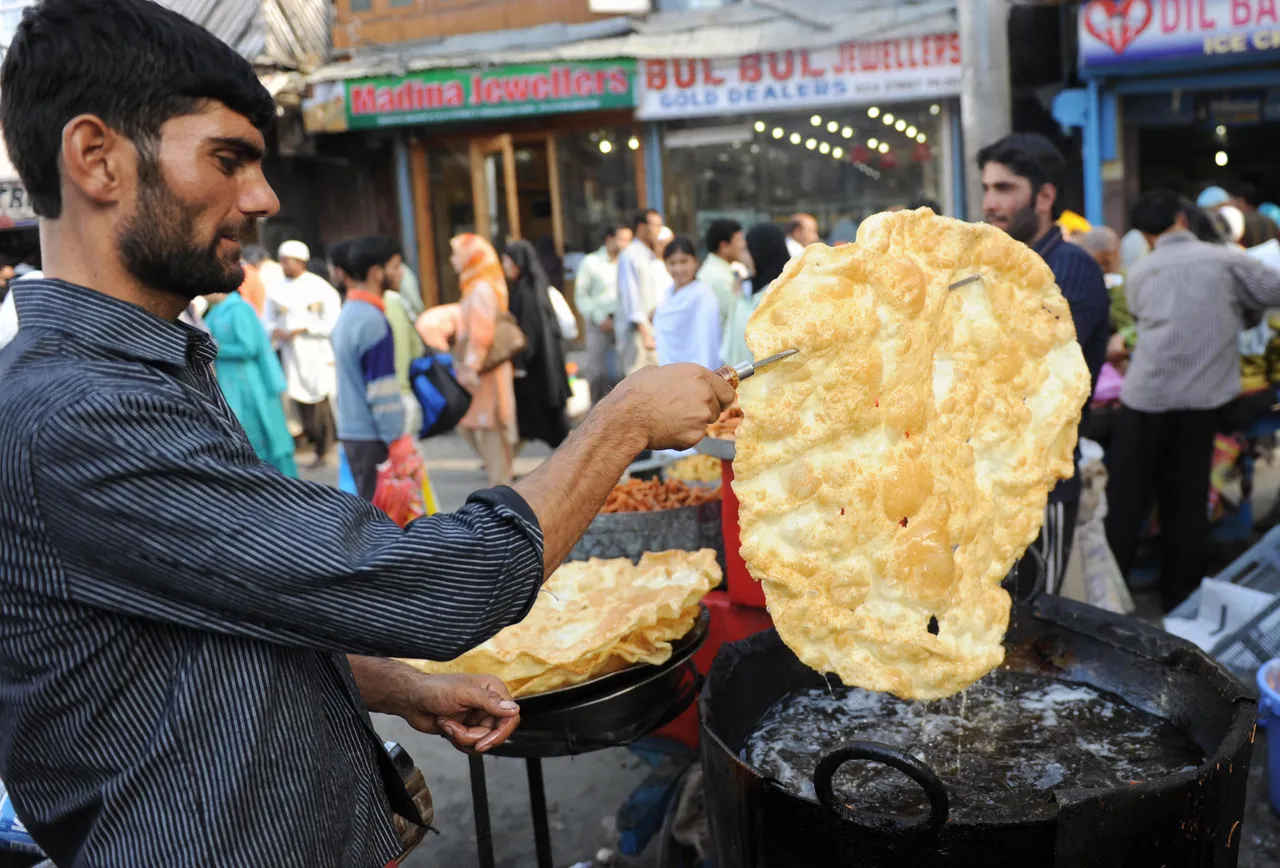 Whenever someone asks about Delhi's food, everyone goes on suggesting the mainstreams like kebabs at Purani Dilli or the chaat at Chandni Chowk. But we have found a food gem, that people usually miss out mentioning.No, we aren't talking about the very fancy cafes at Connaught Place. We are talking about Delhi's very own 'Little Kabul' nestled in Lajpat Nagar. You can find mouthwatering mutton simmer away in large pots and naanwais selling fresh bread. Let's have a look at the best eats of Delhi's Afghani food street.
1. Afghan Darbar
Tucked away in the gullies of Lajpat Nagar, this outlet serves 'real' Afghan food. They have varieties to try, but one thing that stands out is the utterly delicious Choppan Kebab marinated with Figs and Grapes and served with piping hot fluffy naans.
Where: Afghan Darbar
2. Mazaar Restaurant
A contemporary Afghani eatery with fancy decor, Mazaar has a load of options to gulp down your belly. Their must-try is Qabuli Uzbeki, a rice dish slow-cooked with raisins, carrot, and tender meat. For the sweet tooth, they have a traditional ice cream from the land of Afghanistan. Sheer Yakh melts in the mouth, one bite at a time. Are you slobbering?
Where: Mazaar Restaurant
3. Kabul Delhi
They have two outlets in the same area. One of the oldest Afghan restaurants in Delhi, their menu comprises of all the Afghan's favorite. The Qabuli Pulao with succulent meat in it is served with rajma and a portion of naan. Other than pulao, their smoky flavor of Ghost tikka kebab will leave you asking for more. Yes, it's that yummy!
Where: Kabul Delhi
4. Afghan Bread House
This is a local bakery. The main eats from here include the Afghan Naan, Roghani, and Lavasa. They are made traditionally in the bread makers clay oven. If you are on the run to try not so popular breads in India, this should top your list.
Where: Afghan Bread House
5. Street Food
They serve wholesome Afghan Burgers. All of us have had modern burgers. How about trying some Afghan Burgers? The chapli kebabs, fried chicken, and potato are fried in a pan to get stuffed in the appetizing Afghan Burgers along with egg, cabbage, onion, tomatoes, and french fries. They are perfect to eat while on the go.
Where: Food stall right outside Kabul Delhi
Apart from these restaurants, you can at all times find food stalls selling authentic Afghan Bread, Kebabs, and rolls. When are you planning your trip to 'Little Kabul' to try Delhi's Afghani food street?