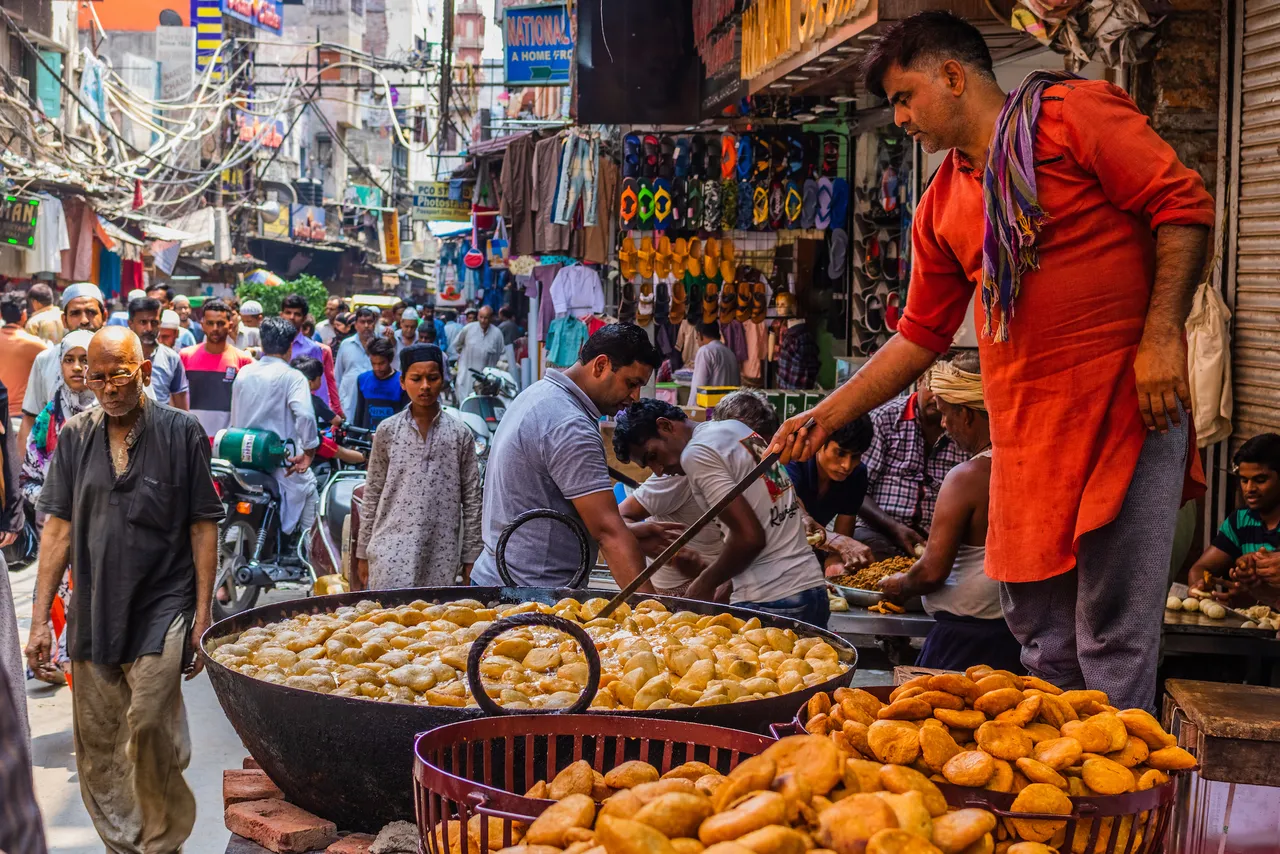 Dil waalon ki Dilli is a paradise for foodies, and if you want to taste the authentic dishes from the city, say no more, and head to Old Delhi. The narrow gullies of Old Delhi are home to some overwhelming variety of street food. Amidst the hustle-bustle of the narrow lanes, filled with aromas of spices, you know you have landed at the right place. From varied delectable Chaats to one of a kind desserts, go on this food walk empty stomach to enjoy to the fullest, or take eating breaks at these legacy joints while you shop your heart out. Walk through the chaotic maze of lanes and get lost in the steaming hot samosas, crispy round huge jalebis, and the list can go on and on.
1. Jalebi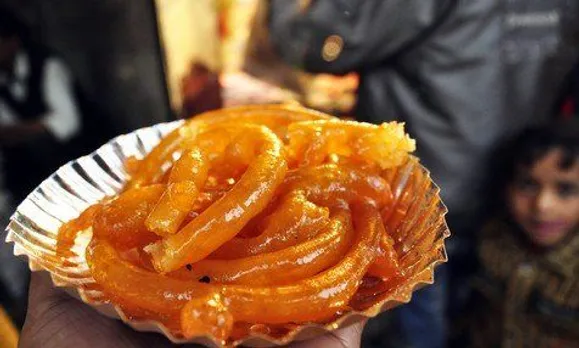 Jalebi Wala is one of the oldest eateries running in Old Delhi. They will serve you with some piping hot, crispy, juicy, and huge Jalebis. It is recommended to give a kick start to your trip with the Jalebis.
Where: Old Famous Jalebi Wala
2. Gol Gappa
Padam Ji will introduce you to Gol Gappa like never before. They probably have the best Chaat in the whole wide world. And mind you, every Gol Gappa will be yummier and spicer than the previous one.
Where: Padam Chaat Corner
3. Chole Kulche
Lotan Chole Kulche is the best. It goes without saying, this is a must-eat when you are hogging at Old Delhi. If you are a spice lover, trust us, there is nothing like it. You'll catch yourself drooling just by looking at the pile of cholas.
Where: Lotan Chole Kulche Wala
4. Aloo Poori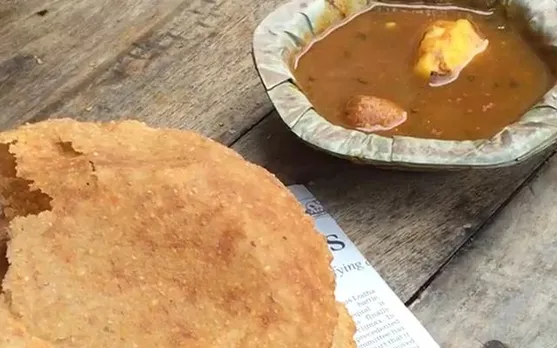 Nathuram's Aloo and Bedmi Poori is a perfect breakfast when in Chandni Chowk. Not just Aloo Poori, if you think Choley Bhature is your ideal breakfast, take a halt. Fill your belly with a plate or two here, and then head out for shopping at Chandni Chowk.
Where: Nathuram's
5. Daulat Ki Chaat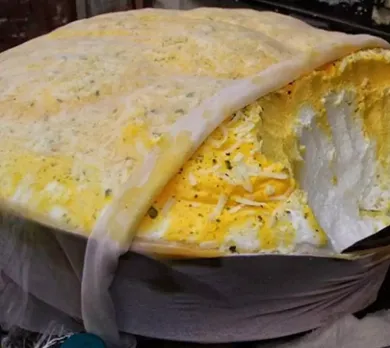 Daulat Ki Chaat is loaded with dollops of cream. It is a dessert that melts in your mouth with every bite that you take. A concoction of milk and cream, carefully topped with khoya and Kesar, is a tasty delight, and you shouldn't miss it.
Where: Hawkers near Kinari Bazaar
6. Dahi Bhalla
Natraj's plate of Dahi Bhalla is a ritual that one follows when at Chandni Chowk. It started back in the year 1940, and since then, their menu comprises of just two things- Aloo Tikki and Dahi Bhalla. And, both are equally worth salivating for.
Where: Natraj Dahi Bhalle Wale
7. Kachori Aloo
The crisp crust of Kachori is stuffed with a delicious amalgamation of either aloo and spices, pyaaz and spices, matar and spices, or dry fruits, to name a few. One Kachori that tops the list is always the basic Aloo Kachori. When eating this, make sure you keep a bottle of water because it's spicyyyyy. Phew!
Where: Jung Bahadur Kachori Wala
8. Khurchan
'Kurchan' means leftover. This unique dish is only made of milk. Scrape the leftovers of the Kadahi after boiling milk, sprinkle it with love with some sugar and pistachios, and Tada, it is done. The gooey texture teleports you to heaven with just one bite.
Where: Hazari Lal Jain Khurchan Wale
9. Kulfi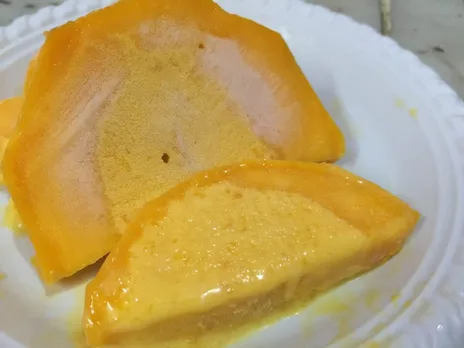 They don't have basic kulfis. The kulfis here are twisted with some flavors like Mango, Anar, Apple, Orange, and a few more seasonal fruits. Kuremal's Mango kulfi is the one that steals the show always. This is one of a kind dessert, and when you are here, make sure you try at least one, or two, or maybe more flavors. And it is one of our favourite places to taste the street food of Old Delhi.
Where: Kuremal Kulfi Wala
10. Mutton Nihari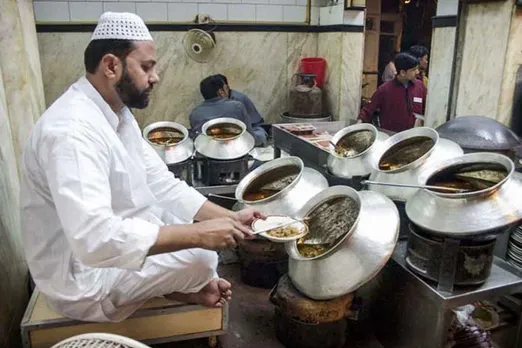 Karim's was established back in the year 1913. Every meat lover should make a pit stop here and indulge in their heavenly kebabs and Mutton Nihari. If not nihari, one can also grab their hands on Mutton Korma. Karim's is a gem of Jama Masjid.
Where: Karim's
11. Butter Chicken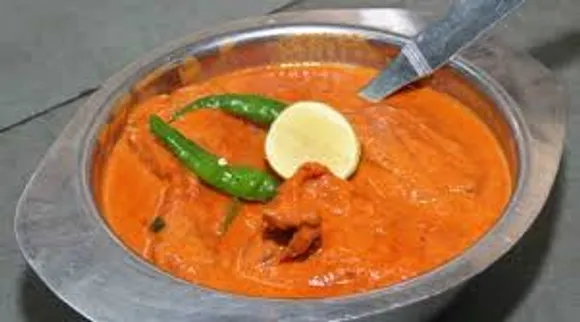 Moti Mahal has a legendary butter chicken. In the beginning, they were famous for their Tandoori Chicken, but when it was tossed in a thick tomato and creamy gravy. It left everyone finger-licking. Are you drooling already?
Where: Moti Mahal
12. Malai Lassi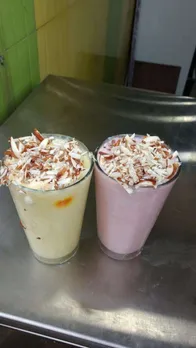 If you think you can finish one, let us help you clear your doubts. One sip will transport you to the vivid lanes of Amritsar. Not just the simple lassi, they offer an extensive range of flavors. All of them are extremely tasty.
Where: Amritsari Lassi Wala
13. Fruit Sandwich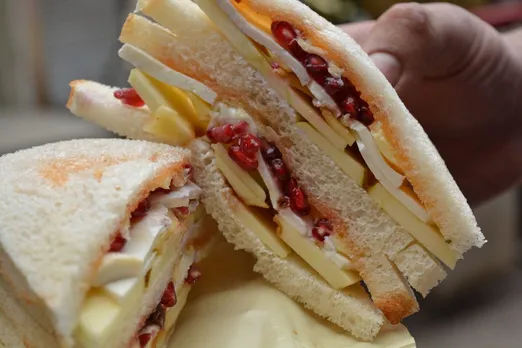 Have you ever heard of a fruit sandwich? Yes, or No, it doesn't matter. This is the best sandwich you will ever have in a teeny-tiny cafe in Delhi. If you love coffee, don't hesitate to accompany it with a cup of milky coffee.
Where: Jain Coffee House
14. Paneer Paratha
Kake Di Hatti has been serving authentic North Indian food for seven decades now. This is not a normal Paneer Paratha, but a giant Paratha, difficult for one person to finish on their own. It is soaked in butter, and you can get the taste of each and every ingredient added to it with every bite.
Where: Kake Di Hatti
Get ticking off! You will not regret even an inch of going for a food walk to hog the street food of Old Delhi. Believe us! If you think we are missing some crazy dishes. Comment Below.
For more such stories follow Local Samosa on Facebook, Instagram, Twitter, and Telegram.