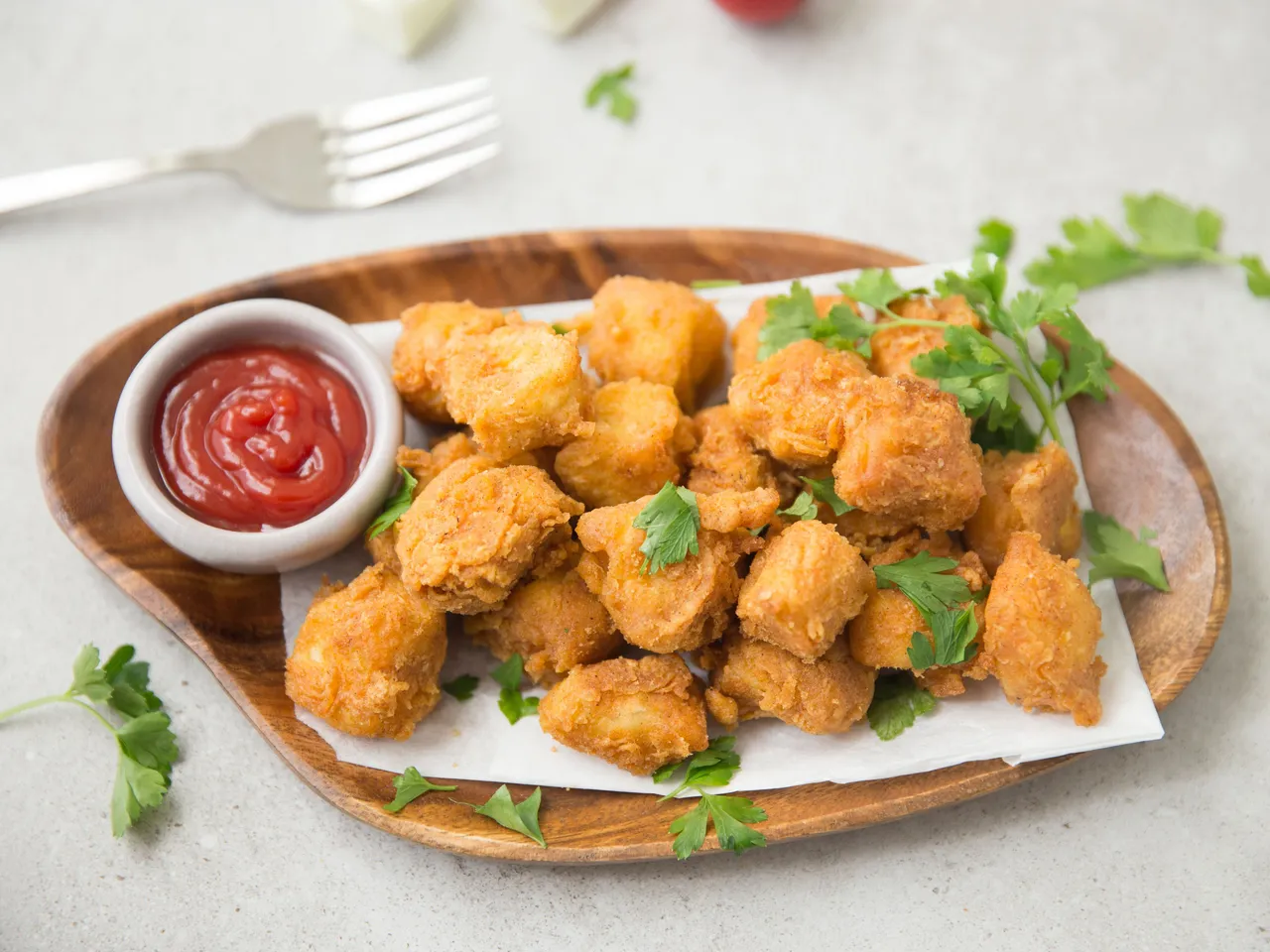 When it rains, the first thing that comes to any foodie's mind is some steaming hot pakoras. Are we right, or are we right? Rain and Pakoras are like a perfect couple, happily third wheeled with a cup of chai. With every rain shower, a lot of us indulge in making some pakoras at home. Though basic aloo, pyaaz, palak pakoras are everyone's go-to. How about trying some extravagant easy pakora recipes at home? Let's get started!
1. Egg Pakora
Have you ever heard of 'em? These egg pakoras are something really crazy and delicious. This recipe requires no flour, besan, or cornflour and still turn out to be cotton soft. Egg lovers, you need to try this right away!
2. Chinese Pakora
This pakora is a twist to your basic mix vegetable pakora. Also, don't you confuse them with Manchurian. They are not the same. If you LOVE Chinese food, this is a must must try!
3. Stuffed Paneer Pakoras
All of us have had those paneer pakoras dipped in besan. Here's just a little twist to that. The stuffing in between two slices of paneer makes this pakora even yummier. Go try!
4. Moong Dal Pakori Chaat
Moong dal pakoras are very famous! And we guess, all of us love eating them equally. Don't we? If you do, then make an effort to try this one. The beautiful preparation is what makes it taste the more delicious!
5. Chicken Pakora
Crisp outside and juicy inside! It is a perfect amalgamation of chicken, veggies, and spices. Don't worry about the ingredients, everything that goes into making this is already available in your home kitchen. Just wait no more!
6. Maggie Pakoras
The majority of us have grown up eating maggie. And if we are not wrong, we love eating maggie to date for two reasons the first of course being its taste and second it is easy peasy to make it. Now, it's time to turn your basic maggie into these extremely appetizing pakoras. They'll be your perfect partner this rainy season!
7. Rice Pakora
Leftover food worries you? Say no more and get started with making these mouth-watering rice pakoras with leftover rice. Yes, leftover. It necessarily doesn't have to be masala rice, you can make it with plain rice as well. Are you making it?
8. Cheese Pakora
Whenever someone says Cheese, the first thing that strikes the cord is Pizza, but it's time to explore Indian cuisine. So, the next time when you hear Cheese remember these lachay dar Cheese pakoras. It is extremely flavorsome, and the best part is when the cheese melts in the first bite.
9. Crispy Sooji Tikki
This crispy sooji Tikki is all that you need to have a successful monsoon. It is one of the easy Pakora recipes and completely hassle-free. Wait no more and start preparing.
These are some crazy variations to the basic pakoras that we have been eating all our life. Say no to basics and yes to extravaganza! If you think we have missed out on some toothsome pakora recipes. Go comment below!
For more such stories follow Local Samosa on Facebook, Instagram, Twitter, and Telegram.