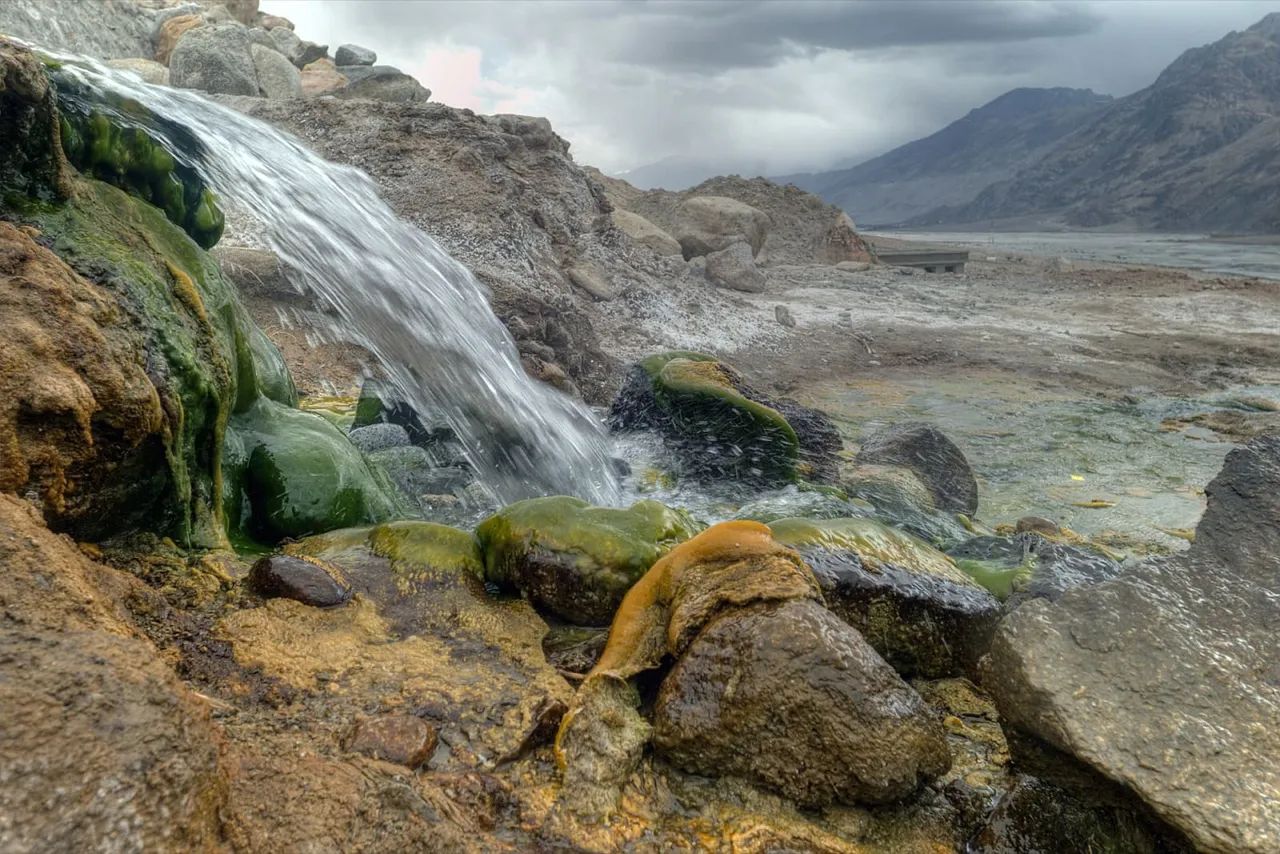 Hot water spring emerges from the heated groundwater that rises from Earth's crust. A lot of hot water springs are found to be amidst the freezing cold atmosphere, and it seems like magic. The hot water springs in India, are considered to be pious in nature and also have medicinal values associated with them. Make a plan with your buddies, and tick off having a dip in hot water springs in India from your list of must-have travel experiences.
1. Panamik Sulphur Springs, Nubra Valley, Leh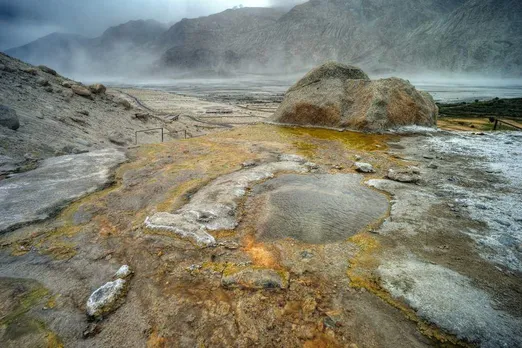 Panamik is a scenic village nestled close to the Siachen Glacier. The hot spring here is situated at a height of 10,442 feet above sea level, and are enriched with Sulphur. A dip in this water is believed to cure various health ailments.
2. Parvati Kund, Kheerganga, Himachal Pradesh
To experience the hot water spring of Parvati Kund, one needs to trek amidst the Himalayan mountains only to be greeted by a serene view of lush green trees, majestic waterfall, and rejuvenating experience by taking a dip in the hot water spring after a long trek.
3. Manikaran Sulphur Springs, Manikaran, Himachal Pradesh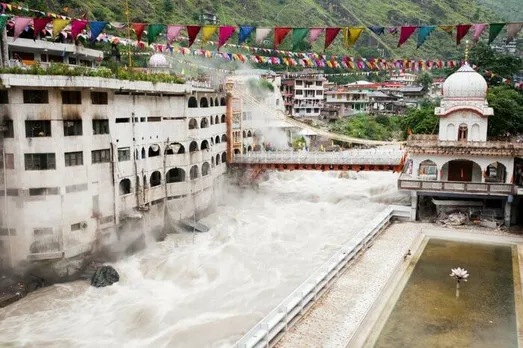 Manikaran is a well-known pilgrimage spot. The hot water spring is located 45 km off Kullu at an altitude of 1760 m above sea level. It draws equal attention to both pilgrims and tourists. The water is high in Uranium, Sulphur, and other radioactive materials. A lesser-known fact, the Manikaran water is always above the boiling point, but still suitable to take a holy dip.
4. Ralong Hot Springs, Ravangla, Sikkim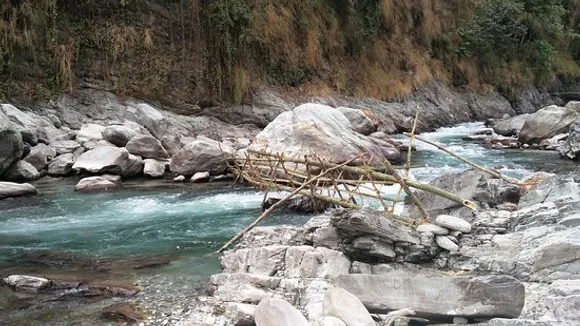 The local name of Ralong Hot Springs is 'Ralang Cha-Chu.' The hot spring is said to have both religious and medicinal beliefs. It is rich in Sulphurs and is located near the holy caves of Sikkim. Ralong Hot Springs is located in the lap of nature with serene views to please your eyes.
5. Rajgir Hot Springs, Bihar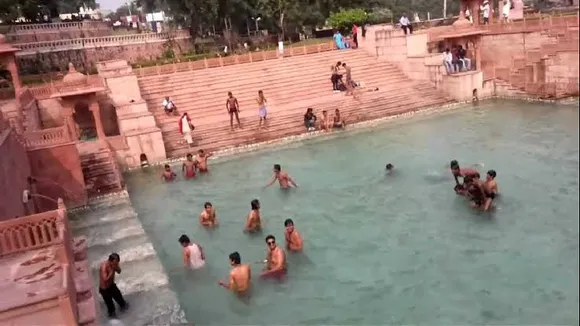 The Rajgir hot spring is located at the foothill of Vaibhav Hill. It is surrounded by a lot of temples. Though, the destination is closely associated with Lord Buddha and is one of the most important centers for Buddhists. The hot springs here have arrangements for men and women separately. The water is believed to come from 'Saptdhara', behind 'Saptarni Caves'. The hottest spring water is of Brahmakund.
6. Tattapani Spring, Tattapani, Himachal Pradesh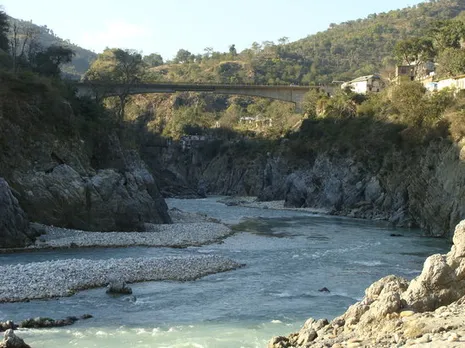 Tattapani means Hot Water, and this hot water spring is situated in Mandi, Himachal Pradesh adjoining to river Sutlej. The river is known to have a fluctuating water level which reflects on the hot spring as well. Water is enriched with Sulphur and can heal various body ailments.
7. Vajreshwari Hot Water Springs, Thane, Maharashtra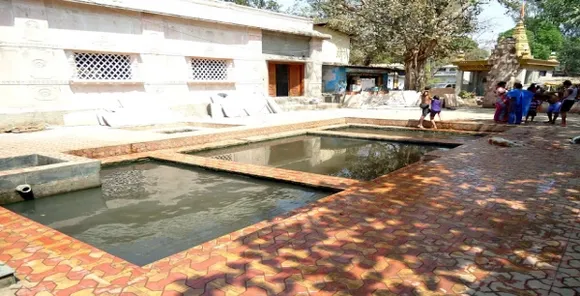 The hot water spring has a religious belief associated with it. Near the hot water spring, is located A temple of Goddess Vajreshwari. In a five-kilometer radius of the temple, one can find 21 hot water springs.
8. Tapovan, Joshimath, Uttarakhand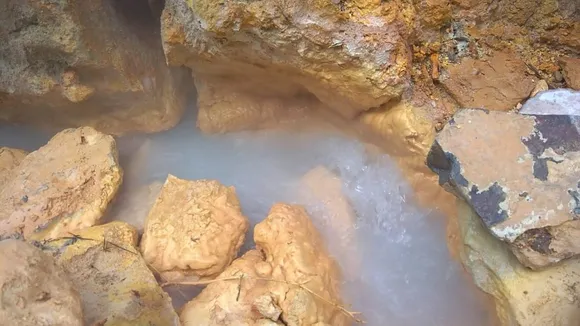 The experience at Tapovan is rare and mesmerizing. It is believed one dip in the spring water can cure all your body pain and skin diseases. At all times, you can see the vapor coming out of the water but it doesn't harm and is fit for the dip.
9. Barkeshwar Kund, Barkeshwar, West Bengal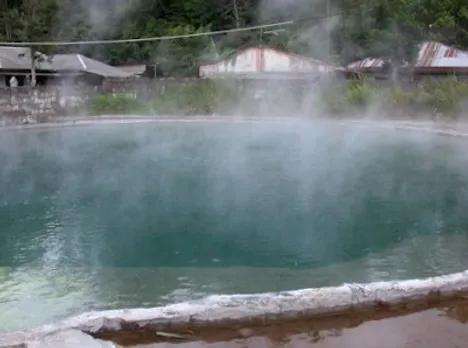 It is a very popular pilgrimage spot and a tourist attraction as it houses many hot water springs. A few famous ones are Surya Kund, Shwet Ganga, Bhairav Kund, and Agni Kund. All of them are have medicinal properties unique to them.
10. Dhuni Pani, Amarkantak, Madhya Pradesh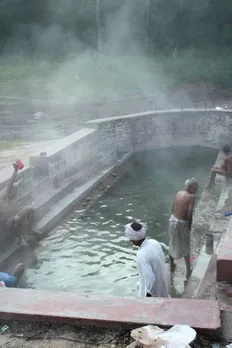 Dhuni Pani is situated in the thick jungle of Amarkantak. The spring is said to have many medicinal properties that add to the value of the spring apart from the fact that it has religious importance.
Which all Hot Water Springs in India are you going to visit?
For more such stories follow Local Samosa on Facebook, Instagram, Twitter, and Telegram.