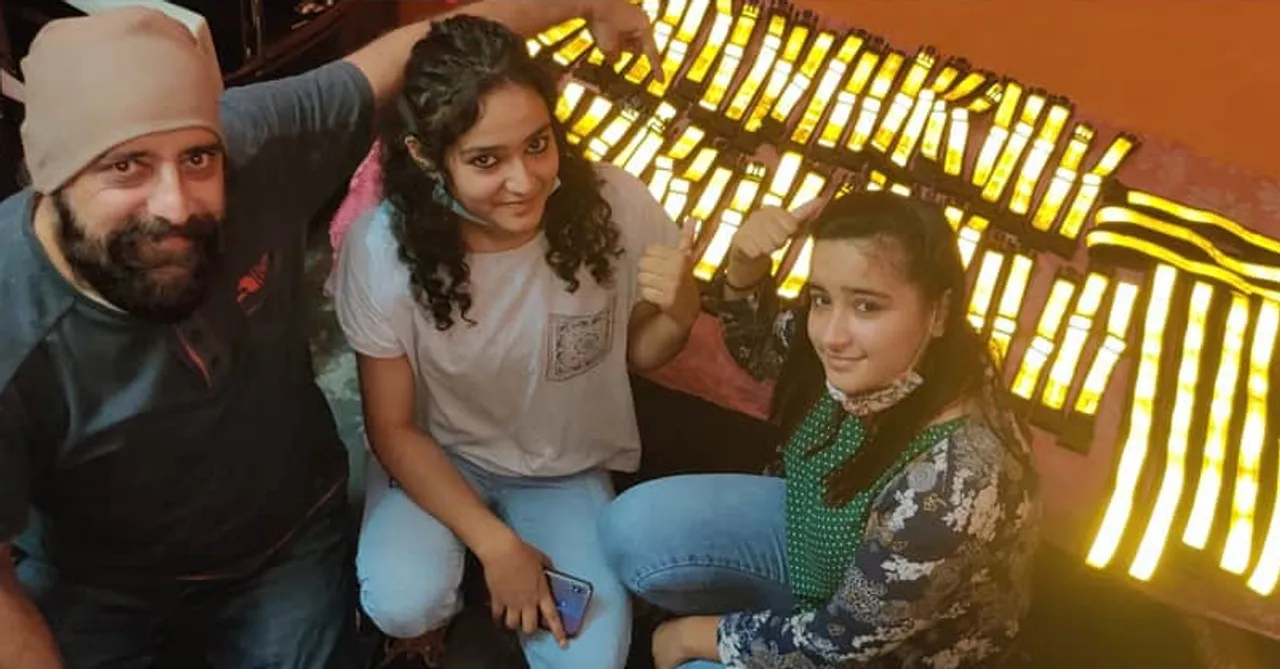 In a country like India, it is common to see stray animals roaming around. They cross busy streets with ease and befriend people in the area. But life on the streets is not easy even for these animals, and quite often they come under cars and vehicles and end up losing their lives. It is even more dangerous at night when it is almost impossible to spot stay animals on the road by drivers, which leads to even more accidents. But there is a solution to it. Reflective collars for stray animals are being used in many places. And during this lockdown, Dehradun girl Mugdha Khatri has started an initiative to produce these and send it across the country.
A YouTuber, Mugdha is often seen helping strays in her neighbourhood. She also actively participates in feeding drive and rescue whenever needed.
The reflective collars made by Mugdha are completely DIY, and using some basic things like nylon strip, cloth, a buckle, and most importantly, reflective tapes. She has also made a YouTube video showing the process.
Since starting this initiative in June, she has managed to produce a decent quantity of these and is ready to ship them across the country to anyone willing to put these on the local strays.
We hope more people are inspired by this and get the stray animals in their area these reflective collars. These collars can be the key to saving many stray lives.
Contact Mughdha on 8445390443 to order these.
For more such stories follow Local Samosa on Facebook,  Instagram,  Twitter, and Telegram.