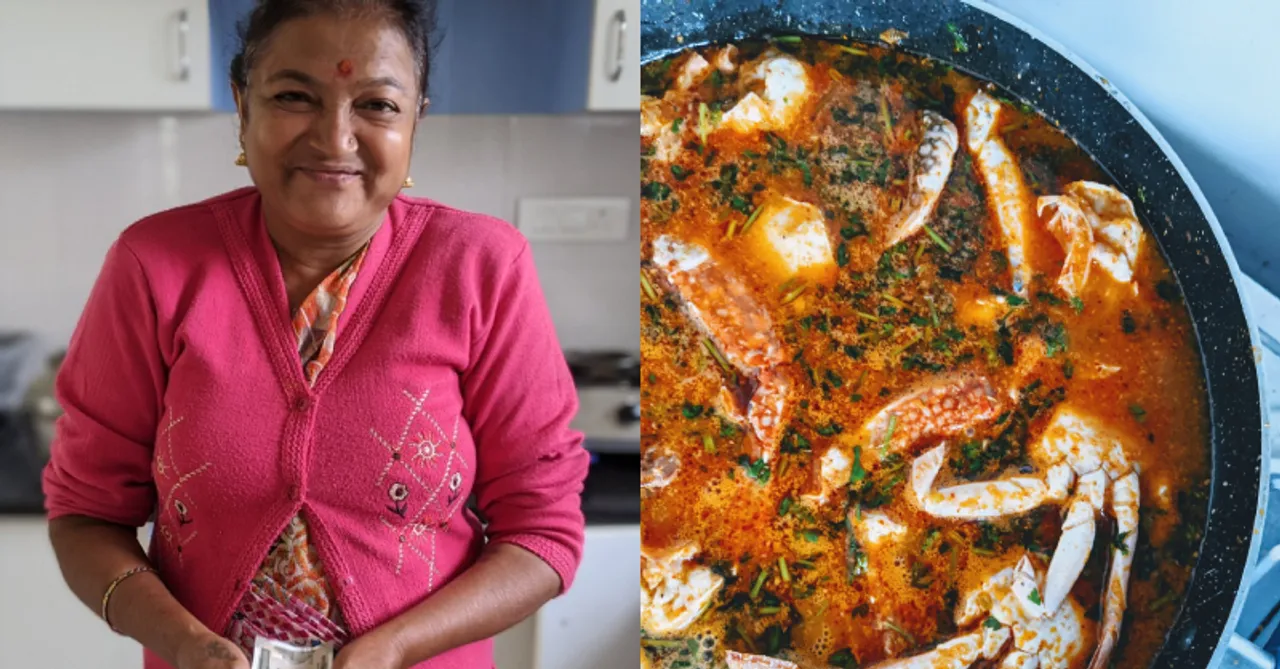 Running your own business isn't easy, but a little help from social media, and you can sell out as quickly as you start. That's exactly what happened with Saroj Didi, a cook based in Banglore. She works as a house help and a cook at Ankit Vengulerkar's home and decided to sell her delicious crab curry over the internet. This Bangalore man helped his cook start a new business and before they knew it, they had sold out 10 portions in a few hours.
Saroj Didi's been cooking and cleaning at my Bangalore home for almost a year now. Extremely reliable. We bond over food and cats.
She's been wanting to start a home-cooked food business for a few weeks now.
We started today.
She's extremely talented and experienced in cooking. pic.twitter.com/jEoRRofjQ3

— Gadgetwala (@ankitv) July 24, 2020
On Friday, 24th July afternoon, Ankit tweeted about Saroj Didi and how a wonderful cook she is. They started offering Tiffin services around the HSR layout in Bangalore.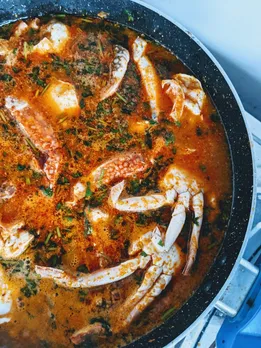 The next day, Ankit updated his Twitter and Instagram followers that Saroj Didi managed to sell out everything.
Thanks to all your love and support, Saroj Didi's Crab Curry got 10 orders today. Pick-ups from JP Nagar to Indiranagar to Koramangala.
So thrilled about the encouragement from everyone.
Infinite gratitude 🙏 pic.twitter.com/Xg2lp8c3Cd

— Gadgetwala (@ankitv) July 25, 2020
Saroj Didi is the magic behind the yummy food, and Ankit helped her with managing the orders, payments, and orchestrating the delivery. Together they make an amazing team.
Over the weekend, the duo put their heart and soul into the food, and the result has been heartwarming. Not only the people who ordered the food were extremely happy with the meal, but Saroj Didi was also able to make some extra income. And the expression on her face is enough to tell us how proud she is of herself.
Saroj Didi's smile on receiving the first round of payments for the amazing Crab Curry sale. Whatever money is made from the sale, goes to her.
She's cooks and I manage the sale, take orders & payments on @Paytm @GooglePayIndia and coordinate with delivery persons for pick-up. pic.twitter.com/LKBr6wakhP

— Gadgetwala (@ankitv) July 26, 2020
His efforts were also noticed by Chef Vikas Khanna, Twitter Moments India, Manu Kumar Jain, VP Xiaomi India, PayTM, and Google Pay. They couldn't help but express their happiness over the wonderful story.
This heartwarming story of a Bangalore man helped his cook has struck a chord with a lot of people online, and we hope Saroj Didi is able to whip up more delicious food for her patrons. Now they have taken one step ahead and have registered Saroj Didi as a home chef at Conosh, a portal that delivers home-cooked food across Bengaluru and Delhi.
We hope Saroj Didi stabilizes here business and we hope to find more people like Ankit who puts in efforts to support and uplift the community and help kickstart local businesses, especially in this pandemic.
For more such stories follow Local Samosa on Facebook,  Instagram,  Twitter , and Telegram.