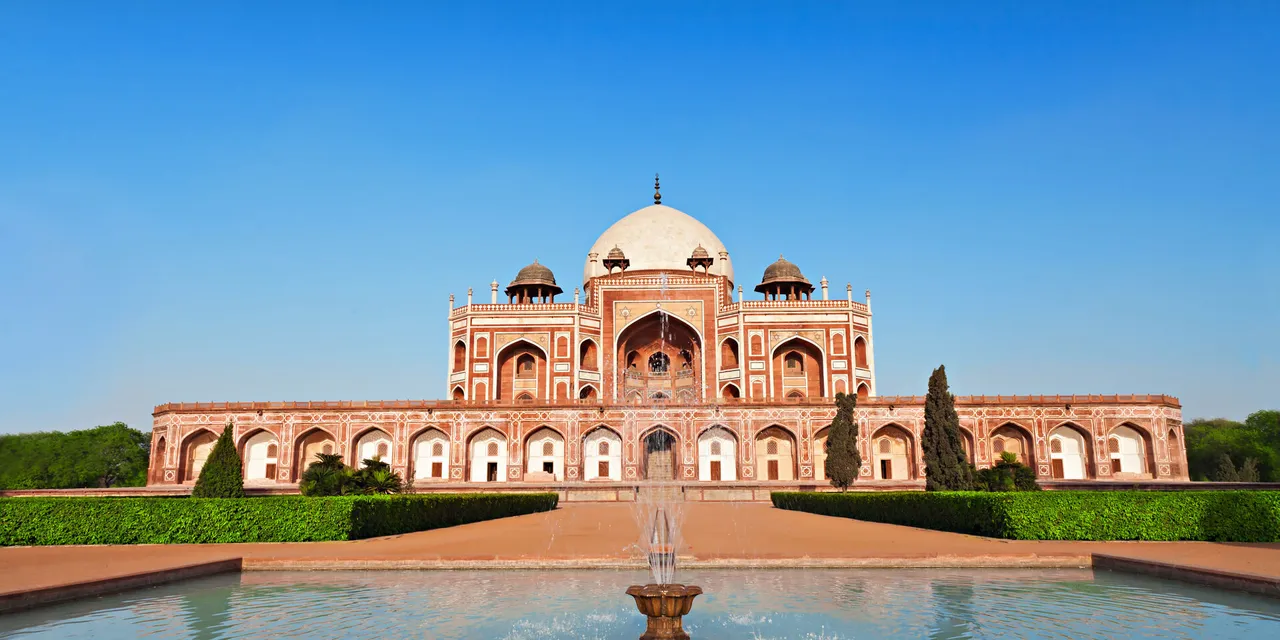 Delhi is a perfect blend of ancient and contemporary. It is one city that is an adda for all types of friend groups- the foodie group, the drinking buddies, the shopaholics, or the touristy ones. Delhi has something amazing in store for each one of 'em. We are just downhearted by the fact that there are so many amazing hangout spots in Delhi, and this friendship day, we will not be able to explore them.
1. Stroll around Connaught Place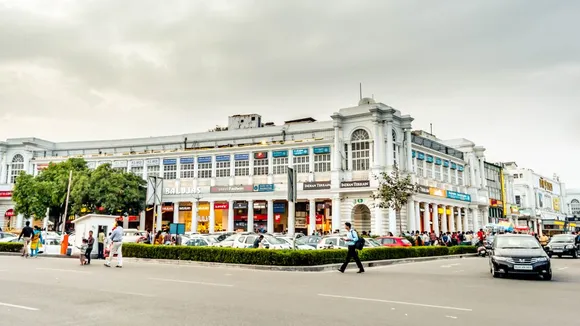 Connaught Place is the heart of Delhi. It is one spot where you can do anything you want, sit in a cafe in peace and enjoy food, party the night away or shop till you drop. CP has it all for you and your friends. But sadly, the place is not lurking in all its glory at the moment.
2. Shopping at Sarojini Nagar Market
Sarojini Market is literally every shopaholic's haven. One trip in a month was mandatory to check on the new collection in the market. The market has everything from clothes to bags to cheap yet classy accessories. Sarojini is best enjoyed with a set of friends and what better way to celebrate friendship than shopping at Sarojini Nagar. As guided, we all need to stay indoors, and shopping with the girl gang is just a dream for now.
3. Cafe hopping at Cyber Hub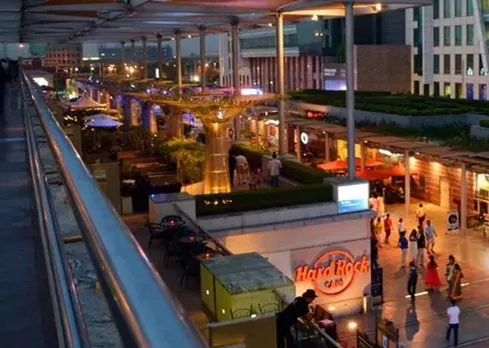 Cyber Hub is in Gurgaon, but always on the top of the list of every Delhite. All thanks to the array of amazing bakeries, restaurants, pubs, and cafes it houses. People with all kinds of gangs always find their way out to Cyber Hub as it has something for every soul. A few famous ones that will be dearly missed this time are Raasta, The Wine Company, Imperfecto, Zizo, Taco Bell, Yum Yum Cha, to name a few.
4. Feel the Tibetan Vibe at Majnu Ka Tilla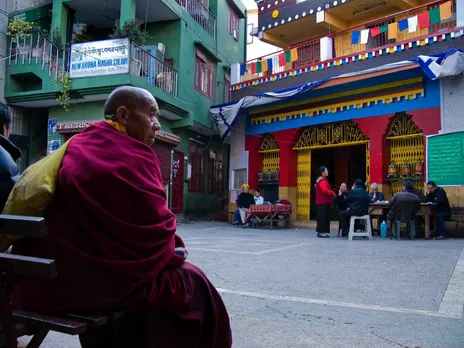 Majnu Ka Tilla is the little Tibet of Delhi. It is a visitors paradise for picturesque corners, the serene aura of monasteries, the fluffy pancakes, little stalls, aesthetic shops, prayer flags fluttering and tempting Korean food. All of these things make for a perfect vibe to chill. Though, that perfect vibe will be missed this time.
5. Hog on Momos from Dolma Aunty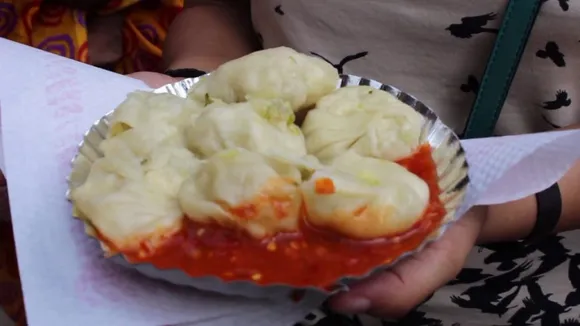 This doesn't need any reason at all. Believe us, the craving for Dolma Aunty's momos is real. The momos made by her are legendary, and one of it's kind. Though no one likes to share their plate of piping hot momos, as it is the day to celebrate with our crazy friends, we end up eating loads of plates together. In 2020, the motto has changed from 'sharing is caring' to 'sharing is not caring.'
6. Pose and Click at Lodhi Art District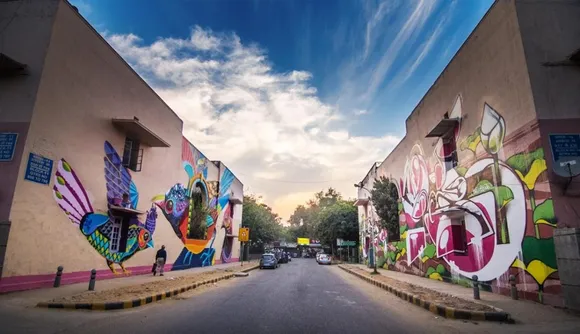 Lodhi Art District has more than 50 art murals, each better than the other, grabbing your eyeballs and your jaw is sure to drop looking at the creativity that it hides. The lane is filled with pop colors and makes it the perfect location to get a photoshoot that you and your friends can go on boasting about it on your social media.
7. Chill at Diggin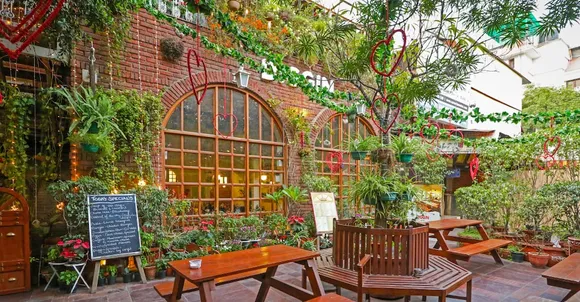 Diggin is perfect for a friend date or just a chill space with your gang. The brick walls and fairy lights make the outlet gleam in all its glory. They do have their basic food you always vouch for, but when at Diggin try their Zucchini Fries, Bacon and Onion Pizza and their heavenly Belgium Chocolate Shake. sobbing These fancy offerings will not find a way to our belly this time.
8. Get hit by a touristy storm at India Gate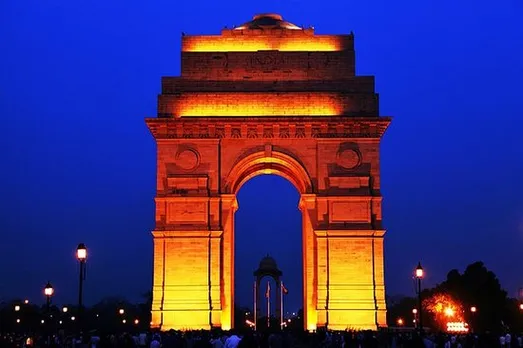 A drive along the roads of India Gate is a typical Delhi buddies thing to do. Just getting out of the sunroof(or car window, or even two-wheeler), while the wind caresses through our face and catch the view of spectacular India Gate ablaze with colorful lights, is like your very own Rang De Basanti moment. And at times stand for that perfect gang photo. Lol, in your dreams in 2020.
9. Food Walk at Chandni Chowk
Chandni Chowk is one of the most famous hangout spots in Delhi. The bustling narrow lanes of Chandni Chowk market have some amazing age-old food stalls that will leave you wanting for more and more. Be it Khurchan, Kulfi, Jalebi, Mutton Nihari, Kachori, Choley Kulchey to name just a few, from the F(l)ood at Chandni Chowk. They are best enjoyed with our buddies but not this time. Stay Indoors.
10. Drink the night away at Dear Donna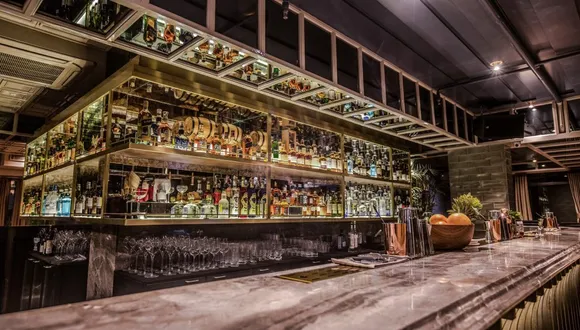 Delhi people love to gift themselves and their loved ones a great grand night out. Isn't it? Since the time Dear Donna has opened up, it is the talk to the party town, and everyone loves the semi-formal vibe the place has. Dear Donna is known for welcoming friend groups with an open heart and serving them gallons of alcohol and good music to enjoy the night. God knows, when will we again enter a club?
We can only slide through the pictures of these hangout spots in Delhi in 2020. How are you planning to celebrate Friendship Day?
For more such stories follow Local Samosa on Facebook, Instagram, Twitter, and Telegram.