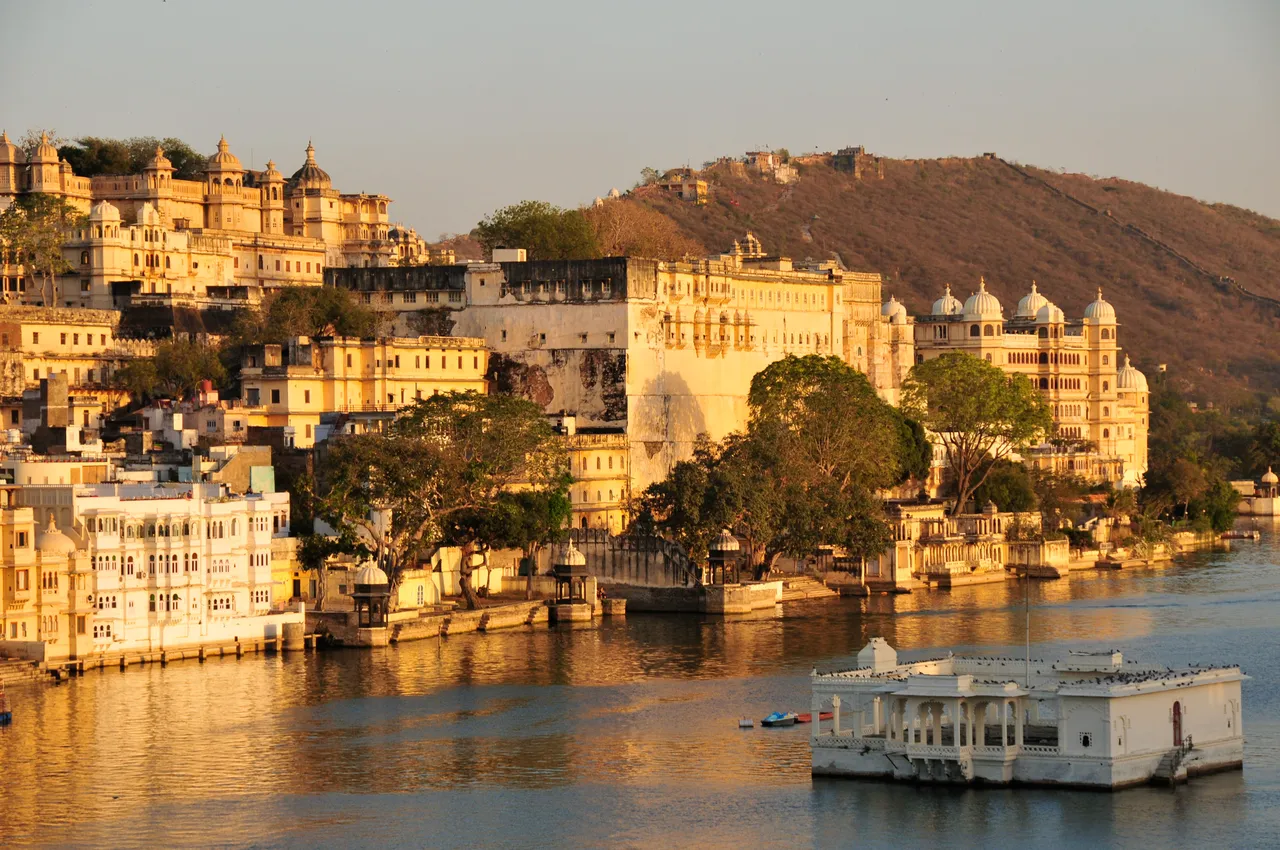 We celebrate friendship every day. Don't we? But still, friendship day is beyond special, and we love spending the entire day with our friends roaming around the city. Sadly, the pandemic is here to ruin all our plans, and well, the friendship day plan won't be any different. Here is a list of hangout spots in Udaipur we'll miss going to.
1. Coffee at Fateh Sagar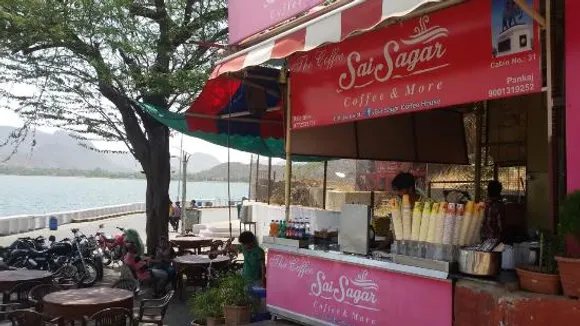 The delicious cold coffee at Fateh Sagar is loved by everyone in Udaipur. Though it needs no reason to enjoy the coffee, just because it is friendship day why not enjoy the goodness. The coffee is as heavenly as it could get and we surely miss the bitter-sweet taste.
2. Dinner with a view at Ambrai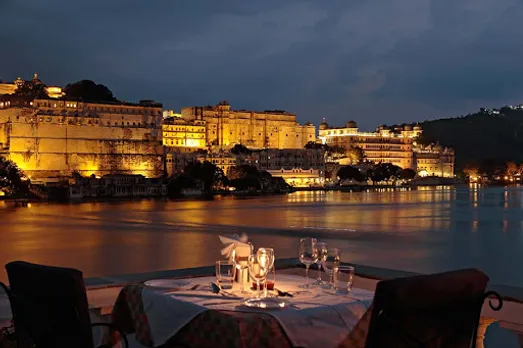 Facing the beautiful Lake Pichola, Ambrai is the best escape for an early dinner with friends accompanied by good music and the endless lake view surrounded by hills. Needless to say, with a good company too. A dinner at Ambrai will be missed this friendship day with all our hearts.
3. Chill at Oladar Village Cafe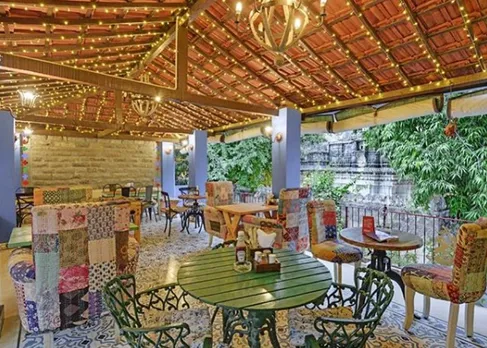 The interiors of the cafe are aesthetically pleasing, and the food is heavenly. Not just this, the preparation is no less than that like a 5-star restaurant. Apart from the food and interiors, they also have games like Foosball that you can play with your friends to enjoy your evenings. But this time, maybe chill with friends at home?
4. A scenic drive to Sajangarh
Sajangarh is also popularly known as Monsoon Palace. It is a little away from the city limits and on height. That is the reason, drives to Sajangarh are so picturesque. The best time to visit Sajangarh is during the sunset to catch the sunset and pretty sky and later the city in beautiful lights. The drives with loud music on snake bends will be truly missed.
5. Gorging on Chaat and Boating at Sukhadia Circle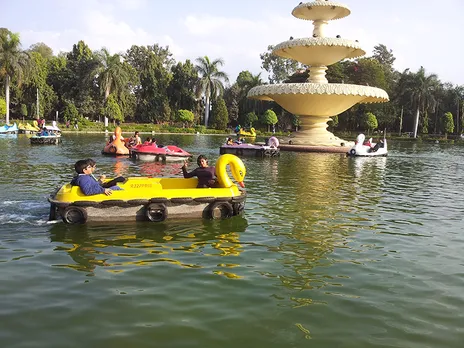 There is no better way to spend a friendship day than to unleash our inner child. And the best way to do that in Udaipur is to go for a paddle boat ride at Sukhadia Circle, followed by some lip-smacking Aloo Tikki, Gol Gappey, Baraf ka Gola, etc. It's been long since we have caught the sight of boats and stalls at Sukhadia Circle, let alone going for rides or a food spree. We miss it. Do you too?
6. Shopping at Hathi Pol Bazaar
Hathi Pol Bazaar is famous for its traditional things. From leather bags, oxidized jewelry, and block prints. This market has it all, and we love going in narrow lanes looking for the best things to buy with our friends as souvenirs of our friendship. But due to the current scenario, this seems impossible.
7. Sunset at Lake Pichola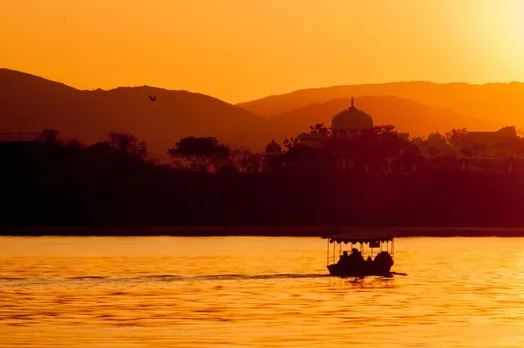 The sky above Lake Pichola, presents the most heart throbbing color play, especially during the sunset. Whenever friends cannot decide on anything, just sitting by Lake Pichola, witnessing the soothing sunset with Garma Garam Bhutta is the best way to spend friendship day. But keeping the social distancing norms in mind, this is also something that is not possible.
8. Gulping food at Chetak Circle
Chetak Circle is the most prominent hub in the city of lakes. It is great for shopping as well as food. Though, the highlight of the market is street food and sweethearts, quarreling with friends over what to eat first, and hopping from one stall to another to taste the mouth-watering food will be missed this year.
9. Feeling Touristy at City Palace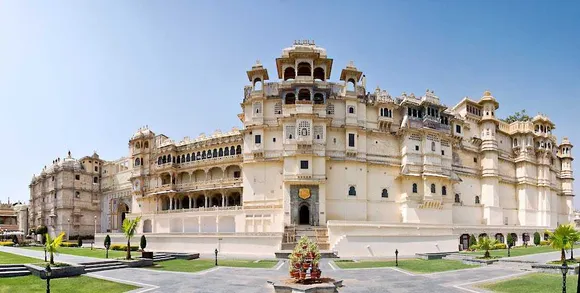 City Palace is one place in the city where every corner is more aesthetic as compared to the previous one. The palace reeks of beautiful places to get captured. It is the place to get a photoshoot done with friends, and maybe to know a little about the home city. This friendship day, the pictures will be from your home corners.
10. Spend the day at The Artist House Cafe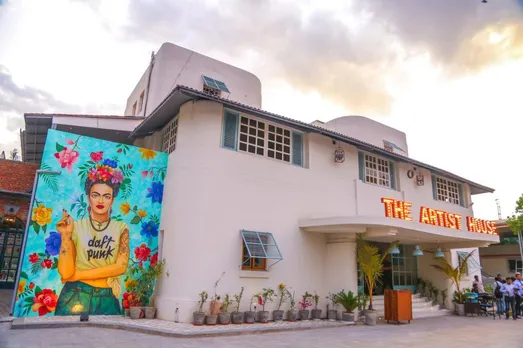 The Artist House Cafe is a short walk from the old city. It is the best way to spend your day with a hint of art, and of course, good food. The cafe feels positive at all times of the day and is the most loved hangout spot. It's been long since we have seen the cafe or hogged on their pizzas or shakes.
11. Get into an aesthetic mood at The Patio Udaipur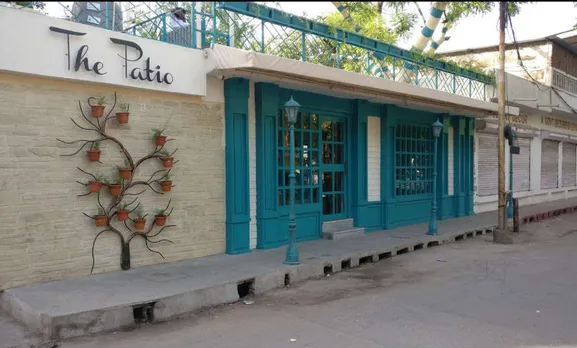 Even when you are at the door of the cafe, an aesthetic vibe will sweep over you. It is a perfect amalgamation of good food and good vibes. They have cuisines from distinct parts of the country make it a one-stop food spot.
These are the hangout spots in Udaipur that will be missed by every Udaipurite. Are we missing any?
For more such stories follow Local Samosa on Facebook, Instagram, Twitter, and Telegram.