With brimming ponds, flowing river, the monsoon also brings alive one of the most beautiful natural wonders. Yes, we are talking about waterfalls, and no matter how many times we see one, we are always in awe of its beauty. These waterfalls in Maharashtra as always shining bright in the rain.
1. Randha Falls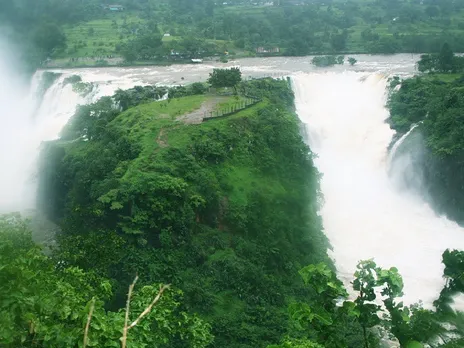 Located on Rajur - Bhandardara Road, this waterfall cascades down from a height of 170 feet. Set on the Pravara River, this is considered one of the most prominent waterfalls in the country. Fun fact: Not just a pretty sight, but this waterfall is also used as a source of hydropower in the Bhandardara region.
2. Lingmala Waterfall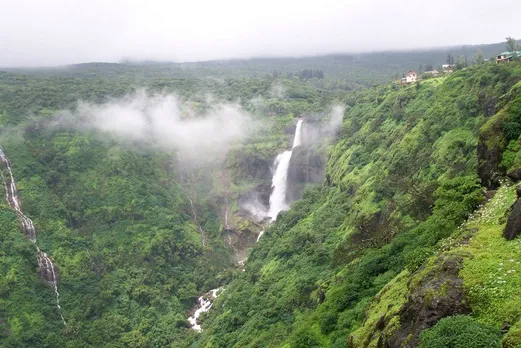 Next time you visit Mahabaleshwar during monsoon, make sure to have a pit stop at Lingmala waterfalls. Just 6 km from the pilgrimage site, this waterfall is located at the top of the Venna Valley in the Satara district. One of the popular waterfalls in Maharashtra, this one is formed by Venna River. Situated at the altitude of 1278 m, the view is jaw-dropping.
3. Umbrella Falls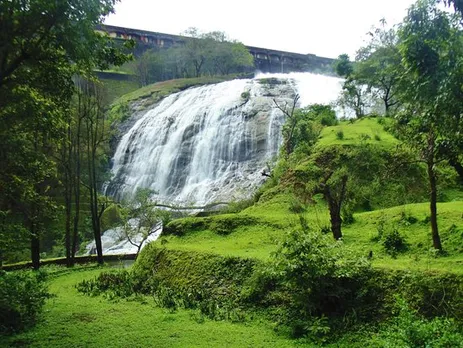 Located at less than 200km from Mumbai in a small village called Bhandardara, this waterfall is a sight to behold. This waterfall is formed by Wilson dam and during monsoon, when the water overflows through a small opening, results in this beautiful waterfall. And well, looking at this picture, we're sure why it was named so.
4. Someshwar Waterfalls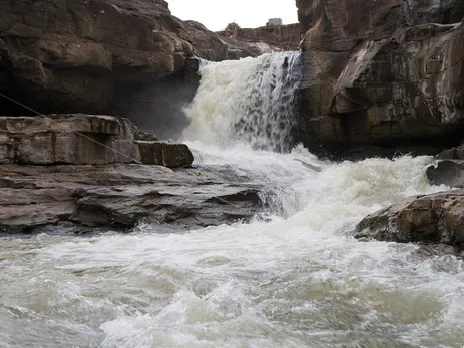 If you love rocky waterfalls, this one should definitely be on your list. Just 9 km from Nashik Central Bus Station, this waterfall is set in Gangapur. This area is specifically known for this waterfall and is a popular picnic spot. Set over the River Godavari, this waterfall with only 10m height makes for a mesmerizing view.
5. Kune Falls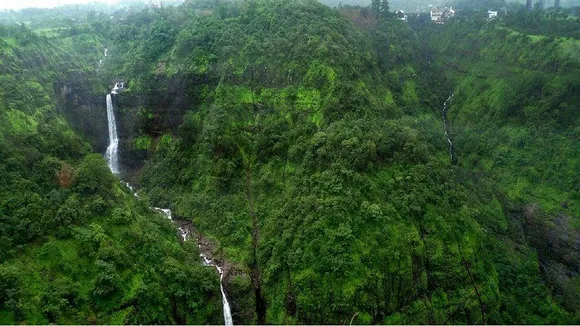 This waterfall in Kune village in Pune is just at a short distance of 2km from Khandala railway station. Set on the backdrop of Sahyadri Mountains at an altitude of 622m, this waterfall is one of the popular spots for all Lonavala tours. The three-level waterfall is divided into two sections, one of which has the highest drop of 100m.
6. Thoseghar Falls
Surrounded by thick greenery and wilderness, this waterfall is a must-visit for nature lovers. Set at 73 km from Panchgani, this waterfall cascades from a height of 500m, and the sight is one of the best. This is one of the most popular tourist spots in Maharashtra, and you surely don't want to miss it.
7. Vajrai Falls
Another beautiful spot near Satara, this one is just 26km from the main bus stop. This three-tiered waterfall is one of the popular tourist destinations in Maharashtra. Set on Urmodi River, the water cascades down from 260m. A perfect spot for trekking as well, make sure to add this to your must-visit list.
8. Dugarwadi Waterfall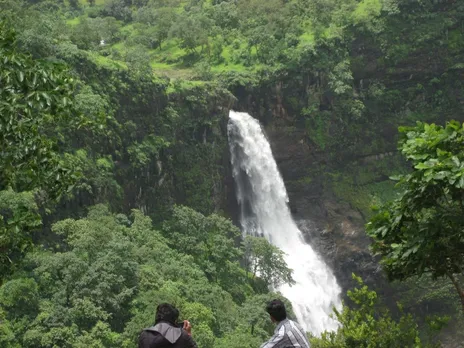 One of the most beautiful waterfalls in Maharashtra, you cannot miss this on your next trip to Nashik. Surrounded by a lush green forest, this is a perfect place to wind down and let loose yourself. Although, be wary of the water levels, as they can rise all of a sudden.
9. Vihigaon Waterfalls / Ashoka Waterfalls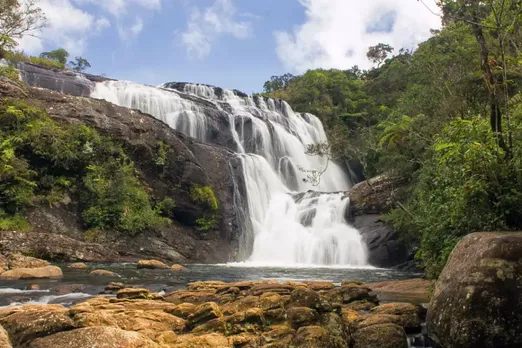 If you ever visit Igatpuri, you absolutely cannot miss Vihigaon Waterfalls, which is located 13.5km from there. A monsoon fed seasonal waterfall, this is located in Vihigaon village. Falling from a height of 120 feet into a pool of water, this natural gem is a sight to behold.
10. Marleshwar Temple & Waterfalls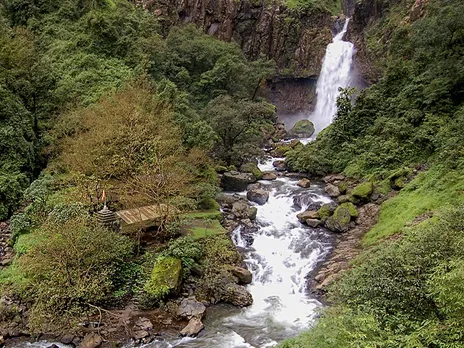 If you like your trips to temples, then Marleshwar is surely one to check out, and don't miss out on the beautiful waterfall next to it. This popular pilgrimage in Ratnagiri is known for the Shiva Temple, and the waterfall is formed by Bav River.
For more such stories follow Local Samosa on Facebook,  Instagram,  Twitter, and Telegram.