Missing visiting your favourite restaurant every weekend? Craving to have a taste of your favourite dish? Well, it's been over three months we've been in lockdown. And although things are starting to open up in Delhi, it might not be the best option to venture out given the increasing COVID cases. But don't worry, we got a solution for your cravings. Eateries and restaurants are coming up with a DIY meal kit in Delhi, and we can't wait to try them out.
1. Diva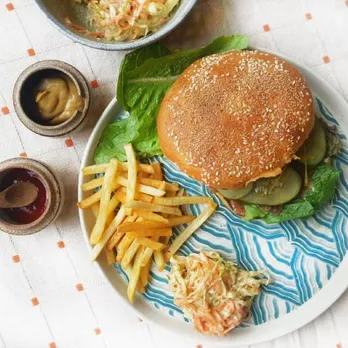 Celebrity Chef Ritu Dalmia's Diva is also rolling out DIY Kits so that you can also cook up gourmet dishes right at your home. And if you've been craving pizza, this is the right place for you to order one. With their DIY kit, you can easily bake your pizza in 10 minutes!

Order on 95829 94095
2. Plum by Bent Chair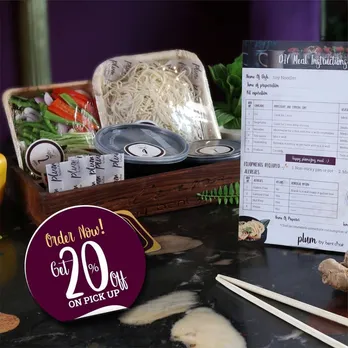 Craving some Asian cuisine? Well, Plum has got exactly what you need. Their DIY kits for gourmet Asian dishes are packed with flavour and easy to whip up. The kits come with fresh veggies packed in an air-tight manner along with spices and condiments, so you won't have to worry about any contamination. Just follow the instruction on their recipe card, and you'll be able to cook up a gourmet Asian meal.

Order on +91 7303156444 or +91 7303157444
3. Annamaya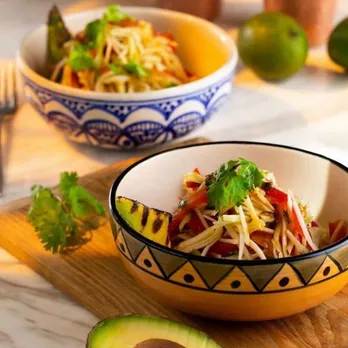 Preparing a three-course menu sounds like a task, and we'd rather just settle for something basic instead. But not anymore, with Annamaya's DIY 3 Course Meal Kit, you can whip up from Mezze Platter, Linguini Alfredo, Thai Green Vegetable Curry, or even Paneer Butter Masala. They have various options for Western, Asian, and Indian kits, so pick your favourite.

Order on 7291060670 (Whatsapp)
4. IRTAZA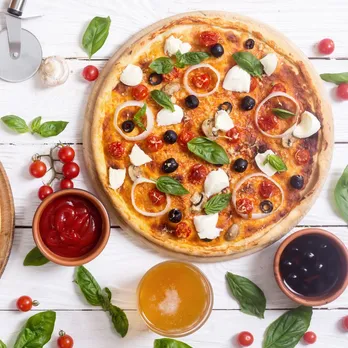 From Asian, Italian to Indian,Irtaza has all kinds of DIY kits waiting for you to give them a try. From Thai Curry, Khow Suey to Bhuna Chicken rice, Pasta, and Pizza, you're not getting bored of this extensive menu anytime soon. You'll get individual ingredients packed separately, along with a menu to help you cook a beautiful dish. This DIY Meal Kit in Delhi is enough for two people.

Order here
5. Sly Granny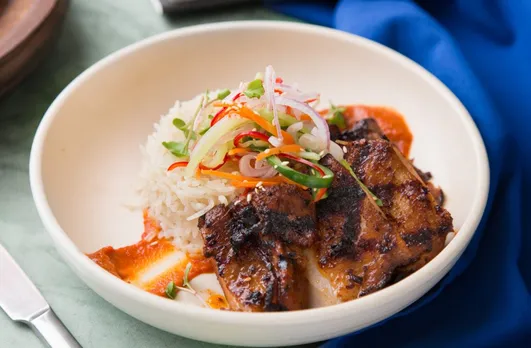 How can you not enjoy biting into a succulent piece of chicken, or losing yourself to a melt-in-your-mouth Sea Bass? Well, now you don't need to go to any fancy restaurant. Just order up DIY meals from Sly Granny. The menu includes options like Herb Marinated Chicken, Marinated Sea Bass, BBQ Cottage cheesesteak, Pesto Vegetable skewers, and White Wine & Rosemary Braised Pork Belly. We are already hungry just by reading these names.

Order here
6. Big Fat Essentials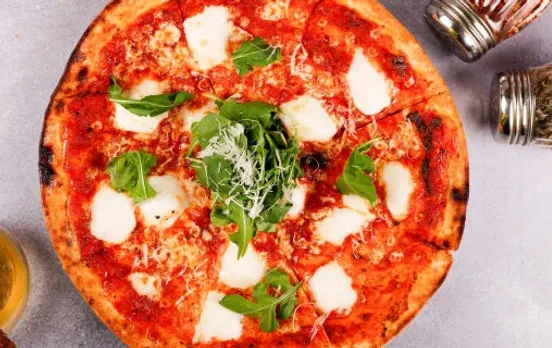 Who doesn't love a simple mozzarella pizza with marinara sauce? And if you're already salivating, we suggest you check out Big Fat's DIY Pizza kit. With two pizza bases, Marinara sauce and Bocconcini Fresh mozzarella, this kit is the perfect way to get gourmet pizza straight out of your oven.

Order here 
7. The Brrgrr Co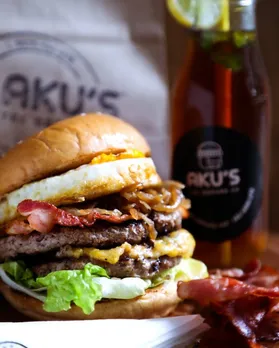 Want to get your hands on some juicy lamb burger? The Brrgrr Co's DIY Kit got you covered. With four burger buns, pickle, caramelized onions, sauce, and your choice of protein or veg parties, you can easily whip up a quality burger at the comfort of your home. They have options of chicken, lamb as well as the vegetarian kit.

Order here
For more such stories follow Local Samosa on Facebook,  Instagram,  Twitter, and Telegram.