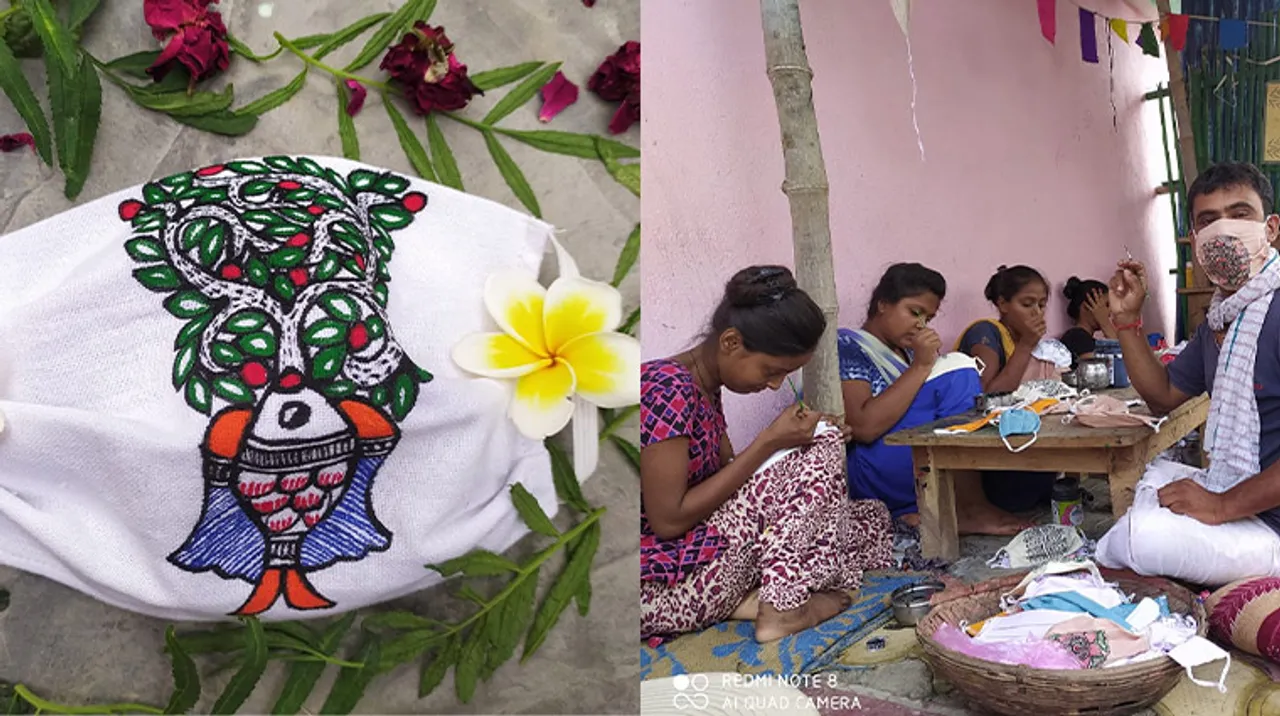 Traditional artists faced an acute shortage of work in these difficult times. One such artist is Remant Kumar Mishra from Madhubani India, who faced difficulties, and is now executing Madhubani Painting on masks. During the lockdown, he was facing a lot of difficulties to make the two ends meet. Well, thanks to the technology that is helping his situation to ease down a little. Not just him, his villagers are also getting work with a boom in demand.
The masks made by Kumar and his villagers are extremely beautiful. He is painting Madhubani motifs like birds, fish, and flowers on masks with natural colors. The material used in making masks is 3 layers of cotton and Khadi. Apart from this, Kumar has also been felicitated with an award by the state government for his expertise in Madhubani Painting.
He is immensely happy with the response he has been receiving from people all across. Don't you think Remant Kumar Mishra is creating some beautiful Madhubani painting on masks?
You can buy masks too and help Kumar grow his business. He is delivering across India.
Go check out his Twitter to see the overwhelming response has been receiving.
Call: 9899429912
For more such stories follow Local Samosa on Facebook, Instagram, Twitter, and Telegram.