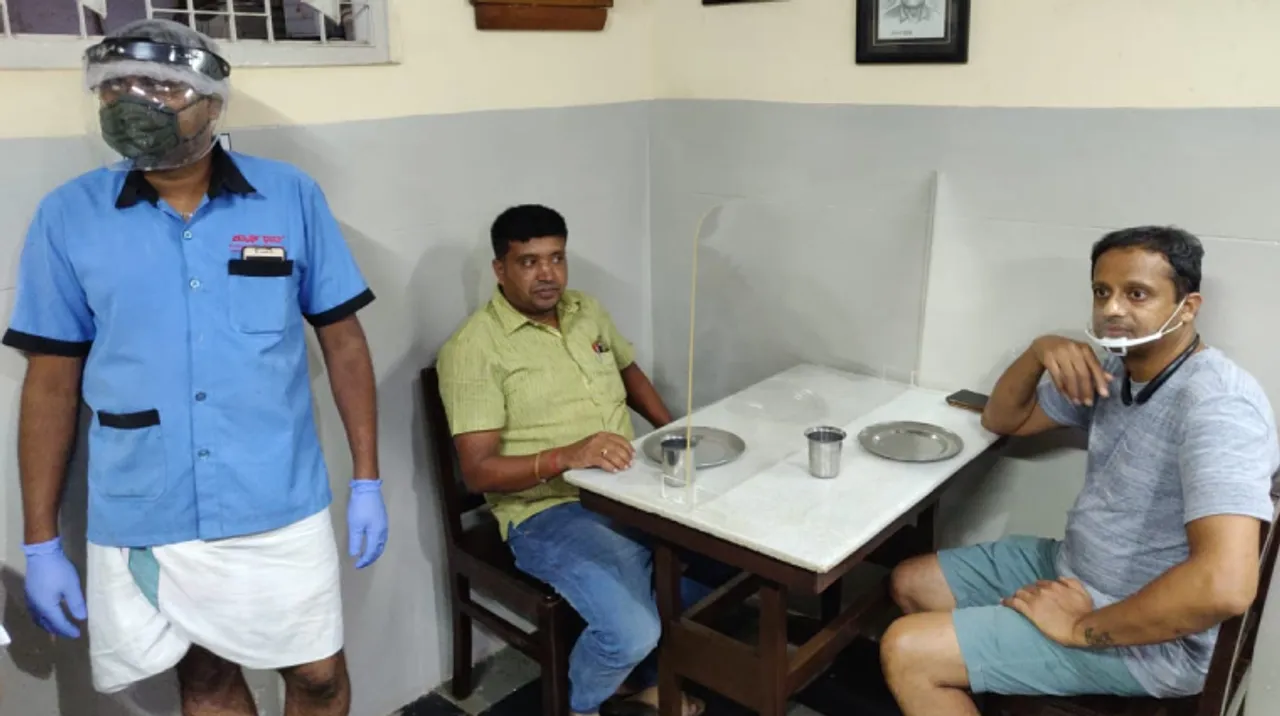 When the pandemic engulfed the entire world, it was hard to believe the measures we had to take to protect ourselves. And since then, there have been talks of post-pandemic world, if wearing masks in public and social distancing will become a norm. Although the wrath of the virus is yet to subside, cities with fewer cases are starting to go back to normal. Or as we should call it, the new normal. One of the recent news is from down south, where a Bangalore eatery has installed glass panels on tables to maintain social distancing. The eatery in the spotlight is Bangalore's Vidyarthi Bhavan, one of the most iconic Dosa joints in the city.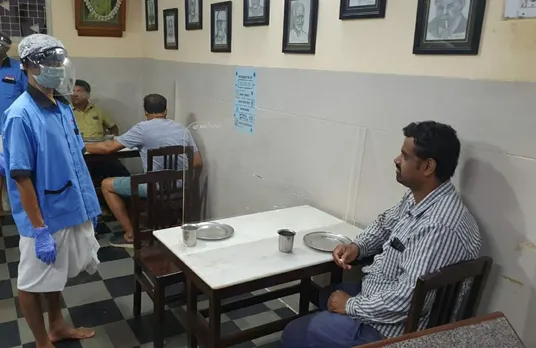 The 75-year-old eatery has installed see-through glass panels on each table to separate diners from each other. The model was tested at the end of May, and after some modifications, the eatery has installed the partition on all the tables.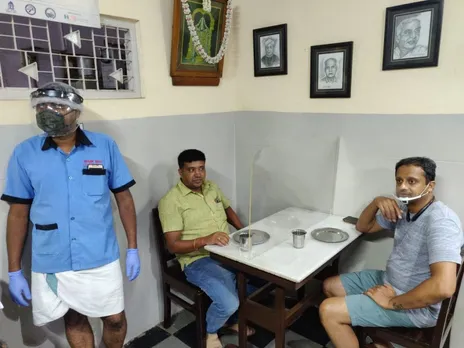 The eatery was shut for a long time because of the restrictions and had started takeaways and deliveries once it was permitted. It was only after 8 June that the restaurant opened for public dining. They are making sure to follow the social distancing protocol. And the glass divider also helps against the spread of the virus.
The fiber glass separator is not just placed at the owner's whim, but also received SOP from the Health Department. Apart from installing separators, Vidyarthi Bhavan has also reduced the number of seats. Will this be the future of dining in the post-pandemic world? We can only wait and watch now.
For more such stories follow Local Samosa on Facebook, Instagram,  Twitter, and Telegram.