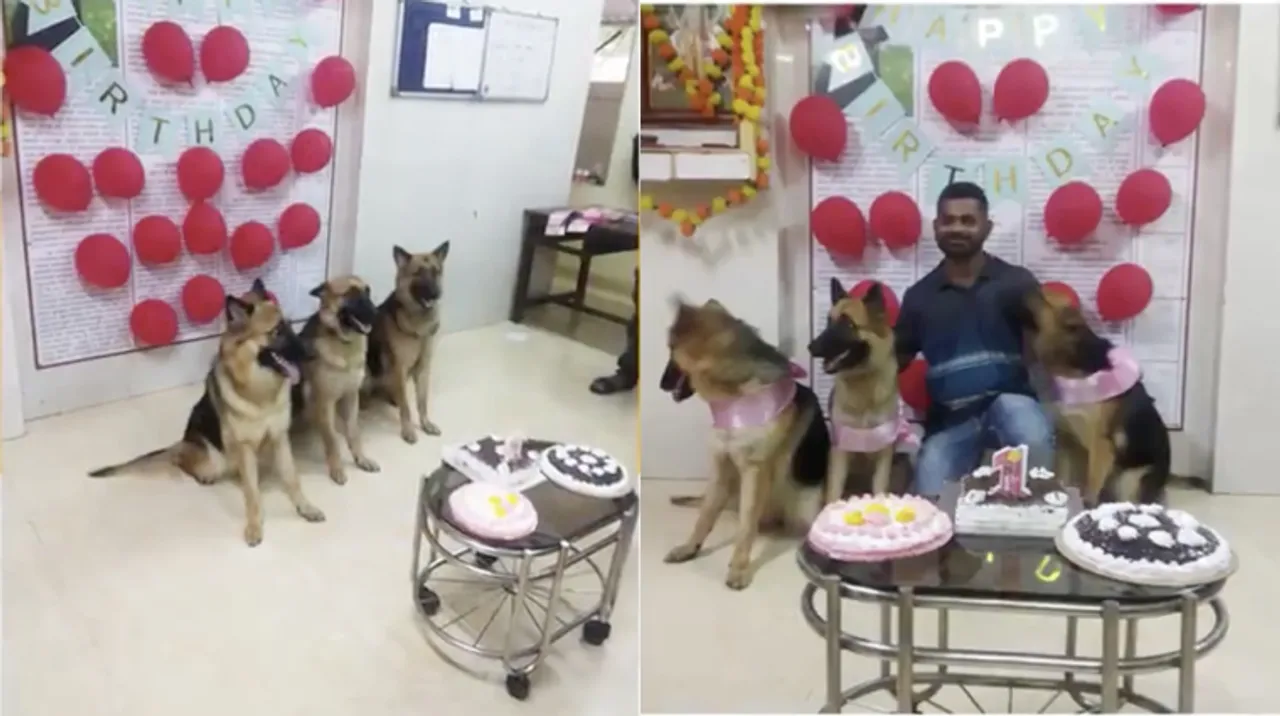 Police dogs are an imperative part of the force. From sniffing out drug smugglers to evacuating trapped people from the rubble, they have an important role to play. And, these dogs have a strong demeanour, you can't just go up and pet one. But when it's time to celebrate, these good they put on their party hats and pose for the cameras. And that's exactly what happened at the Mumbai Police branch, as three Police dogs celebrate their first birthday with the crew.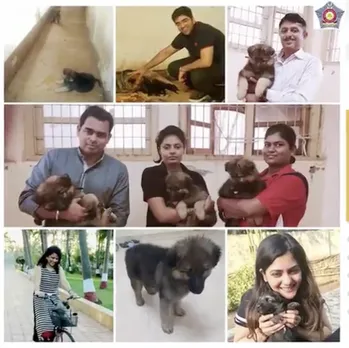 But the story goes beyond them just being police dogs. Unlike others, these pups were presented to the Mumbai Police by a resident, who wanted these litters to be of service to the city. These three who were once a fuzzy little ball of fluffs have now grown big enough to tackle people down.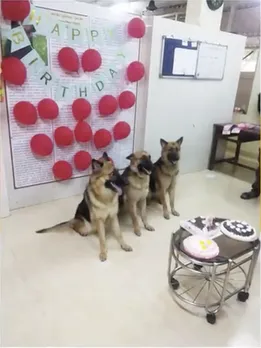 The three German Shepards - Honey, Maya, and Whiskey, were on their best behaviour. As they stood in front of the cake, posing for the birthday photos. These three are so special for the team, that police dogs celebrate their first birthday, with their individual cakes.
---
For more such stories follow Local Samosa on Facebook,  Instagram,  Twitter, and Telegram.