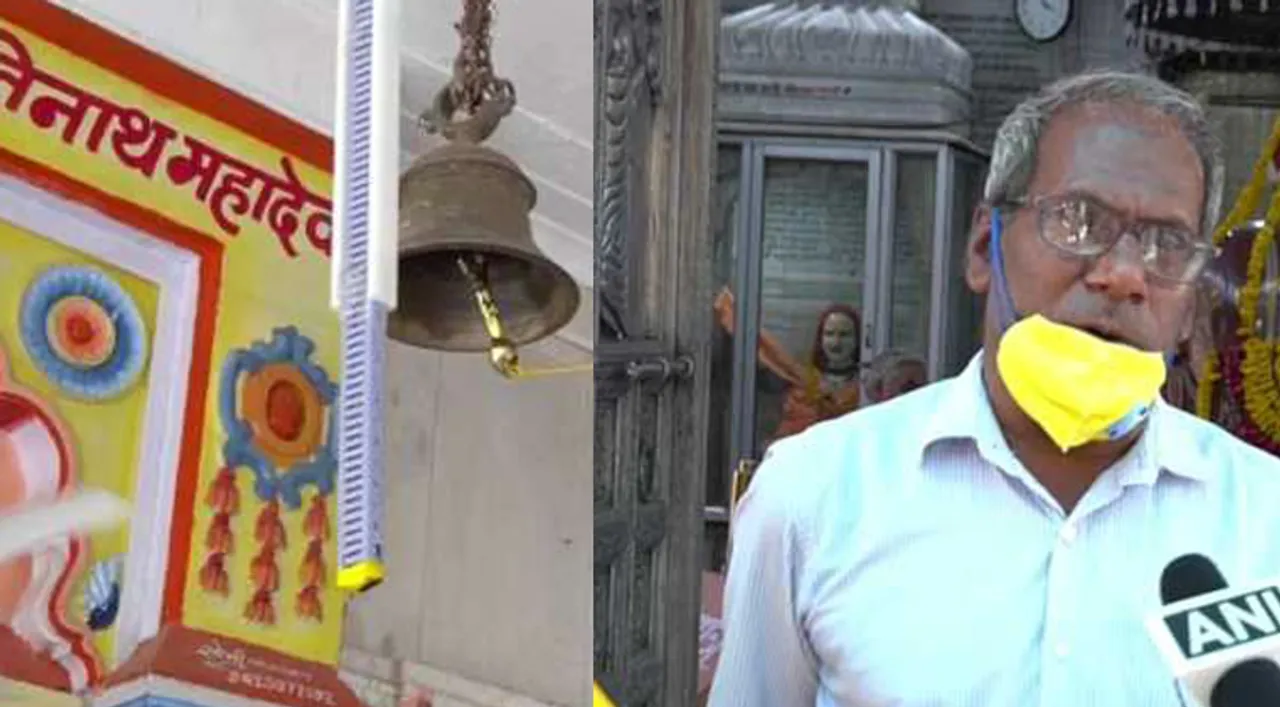 As the religious places open post lockdown for the devotees, People have ventured into finding new creative ways to do daily chores while maintaining social distance. In Pashupatinath Temple, Nahru Khan has installed a contactless bell to maintain social distancing.
Nahru Khan, a Muslim, recently came up with an idea and installed a contactless sensor bell at Pashupatinath Temple in the city of Mandsaur, Madhya Pradesh. The bell has an inbuilt automatic sensor to avoid physical contact.
"I felt that there should be a way for people to be able to ring the bell during the pandemic without touching it, so I installed this sensor. We listen to azan, so I thought clanging of bells should also be heard. It works on the proximity sensor." said Nahru when asked about his motive behind installing a bell.
Here's how people appreciated the effort
This move of installing the contactless bell came after the temple authorities notified that people are not touching bells to maintain distance and avoid the spread of the virus.
For more such stories follow Local Samosa on Facebook, Instagram, Twitter, and Telegram.