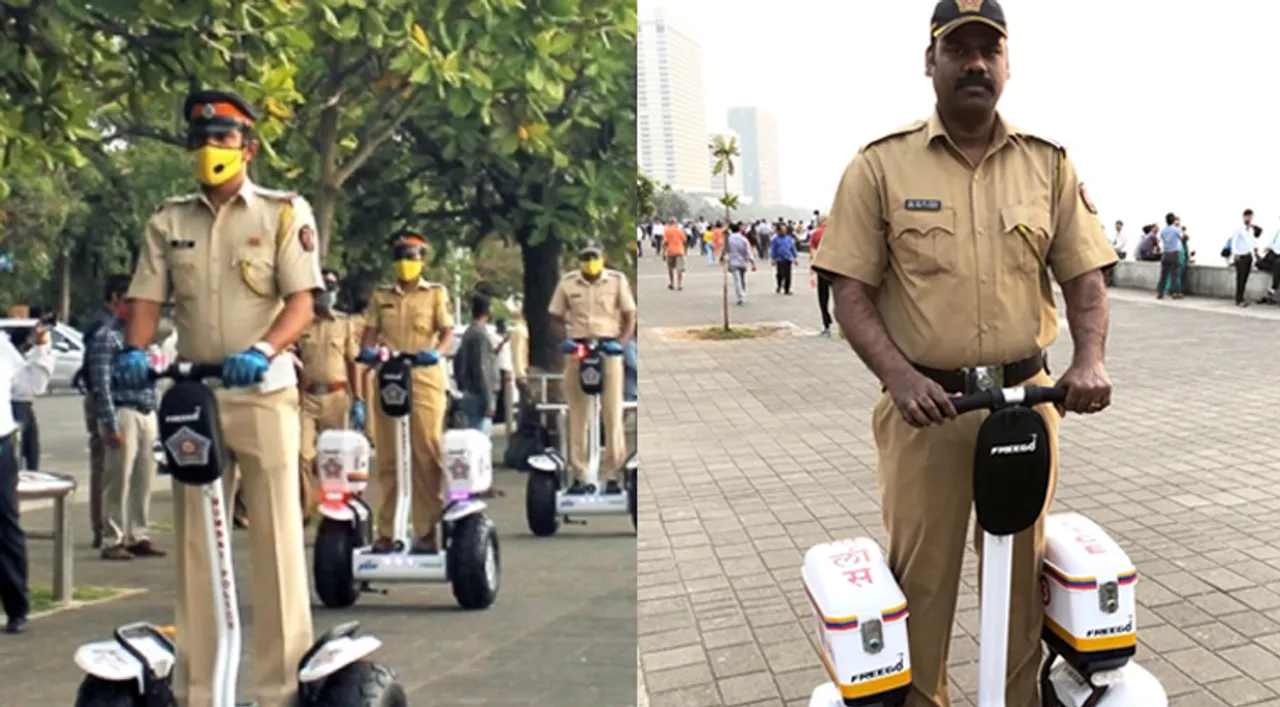 Amidst COVID-19, the Mumbai Police is working really hard to keep a check on social distancing norms and ensuring the safety of the residents of Mumbai. Though, for public places like the Worli and Marine Drive, patrolling has become slightly easy and definitely super cool with the help of Segways. Now, you will see the Mumbai Police patrolling on Segways. These are self-balancing electric scooters that will carry one officer at a time.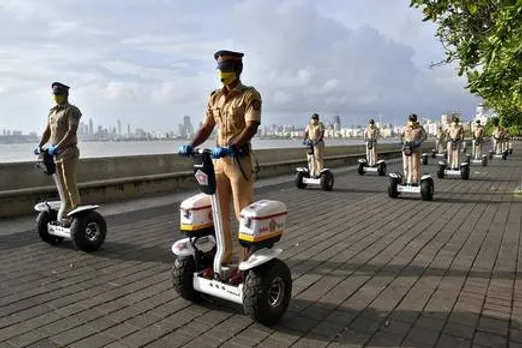 According to The Hindu report, Anil Deshmukh said, "While the deployment will begin with 10 Segways at Worli, and five at Nariman Point, we eventually plan to deploy these latest self-balancing electric scooters at Bandra, Juhu, and Versova too. The Home Ministry is keen on the modernization of Maharashtra's police force and wants them to be equipped with technology on a par with global policing standards." Along with the Segways, Drones will be providing them additional help to keep a check.
This decision came after a picture of Marine Drive flooded with people went viral. Now, more officers are on duty to make sure people are adhering to the social distancing norms and wearing masks. The police on duty manning the Segways will wear masks at all times and will have a public address system.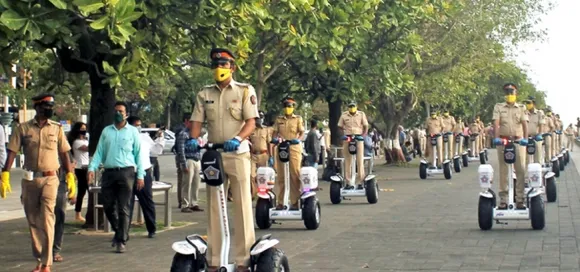 It is indeed a great addition. What do you think, will Mumbai Police patrolling on Segways make their job easier and efficient? Comment below.
For more such stories follow Local Samosa on Facebook, Instagram, Twitter, and Telegram.