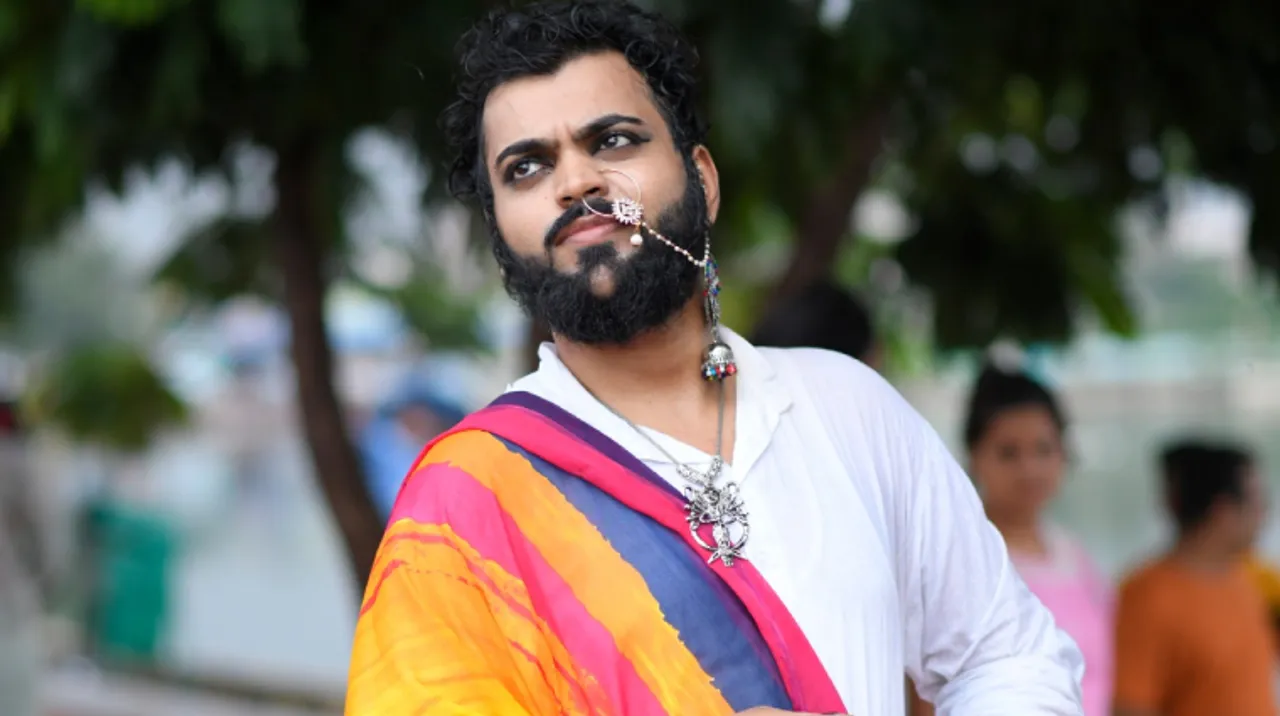 Hailing from Kolkata, Venkatesh Kodukula identifies himself as a Human Rights Activist working for LGBTQ Rights and Gender Equality. An active member of the community, Venkatesh organizes sensitization workshops and Inclusion & Diversity workshops in educational institutions and workplaces across the city. And, all this started 8 years back when he came out to his family. Since then, Venkatesh Kodukula has worn the badge of the LGBTQ community proudly and attended 54 Pride Parades to date. Here's an excerpt from our conversation with him.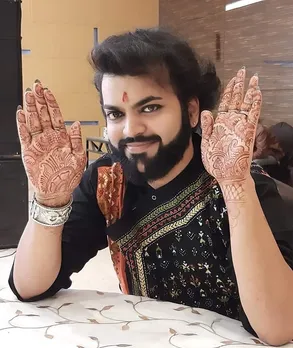 You have been working for the LGBTQ community for a while now. What made you raise your voice for the first time?
I am actively involved with the community-related works since I came out to my family 8 years back at the age of 20. I had immense support from my mother and dad. In due course of time, my dad and sister supported too. I felt I am blessed with such a supportive family, where many aren't.  I wanted to be the voice of the unheard individuals who themselves can't raise a voice. I wanted to break the stereotypes made by society as well.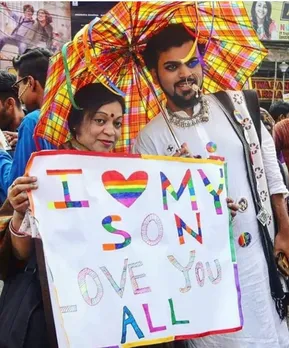 From the time you started working for the LGBTQ community till now, how much change do you see in terms of acceptance by the society?
Of course, there has been a lot of changes over the years. A decade ago, did we have so much of social media influence, people talking so openly? NO! The journey started much before a decade too. What it was a decade ago was the hard work for the fellow activists and torchbearers of the community.  Now you can see yourself, it's Pride month people like you are celebrating the diversity actually. This is an answer itself. 
A historical law was passed two years ago, decriminalising homosexuality. What do you expect next from the judiciary for the community?
Decriminalization of IPC Sec 377 was on September 6th, 2018 which is almost 2 years ago. There are many other things we look for. Rights to Marriage is what I am expecting from the Indian Judiciary. At the same time, there are many other related things to be looked into.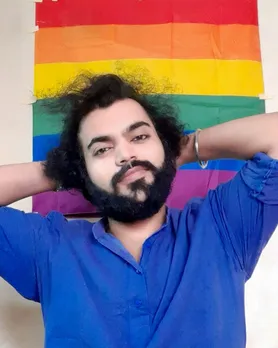 Pride month is one of the biggest festivals for the community, how do you plan to celebrate it while in a lockdown situation?
As we all are going through the Pandemic which made us be at home, I am celebrating it Virtually over social media by talking to members of the community, some eminent personalities, and of course Allies who play an important role equally. 
You seem to attend Pride Parades at different locations. Any particular reason for that?
I have attended 54 Prides in my life.  The first one in 2015 followed by 2016 (both in Kolkata). In 2017, I just decided to hop from one Pride to another across the nation and I attended 17 Prides that year. But that went on until last year. From 2017-19 I attended 52 Prides across the nation. I wanted to come across the people, the local community, listen to their stories, and be a part. I feel blessed to do so and now I am family to maximum Pride organizations.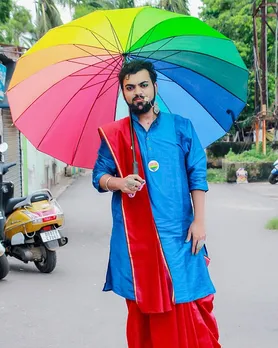 How is the local LGBTQ community in Kolkata?
Kolkata is the first city in South East Asia to host a Pride back in 1999 which was known as the Friendship Walk. I feel blessed to be a part of the city. The local community is active. We have events here at times and of course a gala Pride. 
What would you say to a person who is not sure about their gender or sexual identity? 
Self Introspection is very important.  Give time and understand yourself.  If you have any queries please feel to reach out to individuals/organizations who will really help you. A lot of individuals go through a lot of emotional stress. I request such individuals to please get in touch with a counsellor who will clear you everything. Even at a certain point, I went through the same and now you can see how I am. Self Acceptance is the most important. Unless you Self Accept yourself, your journey is going to be hard.
Does Venkatesh Kodukula have any message for the Straight ally?
People from the LGBTQIA+ community are HUMANS as well and that's our first identity and not our sexuality or gender. Treat everyone equally and make the world a safe and better place.  
For more such stories follow Local Samosa on Facebook,  Instagram,  Twitter, and Telegram.