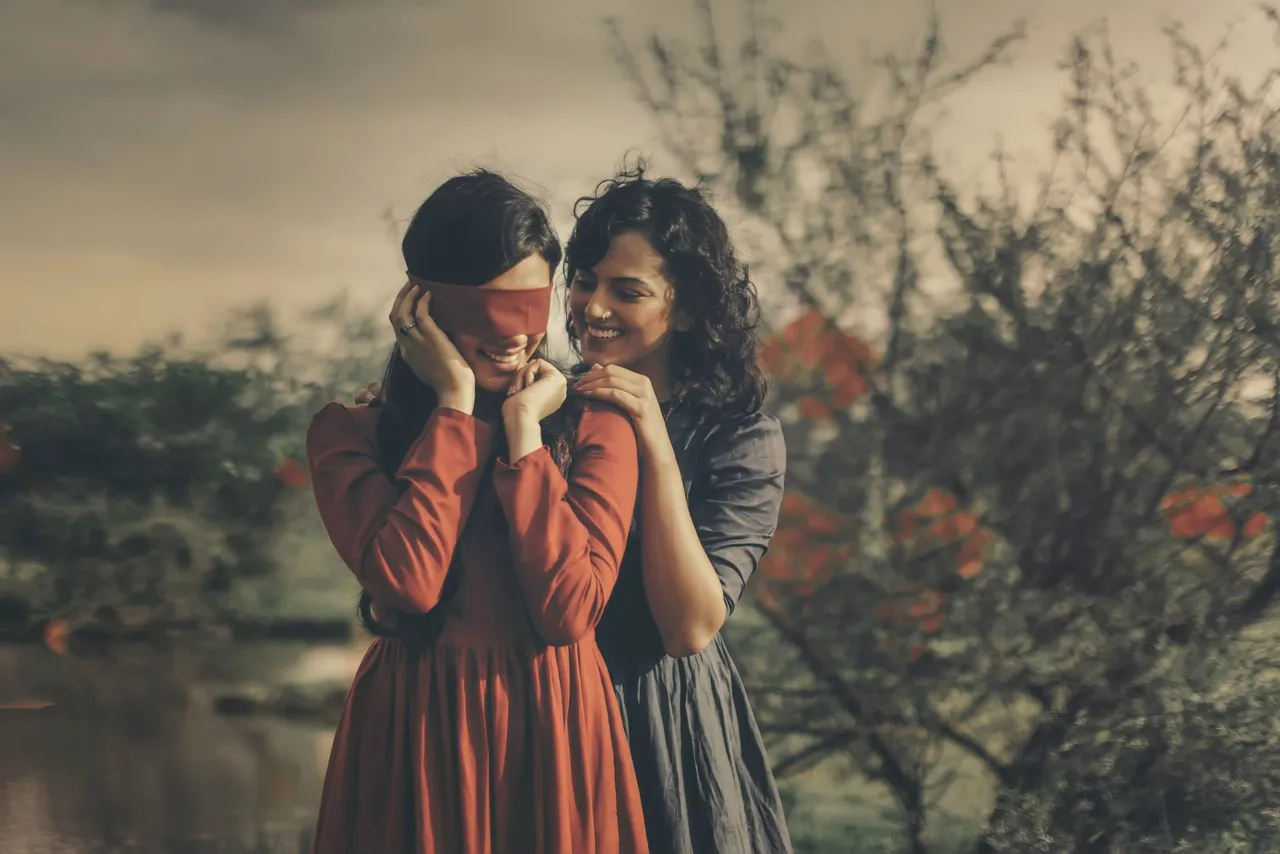 In India, we have seen a lot of misconstructed notions revolving around the subject of queerness. With time by the representation of different art forms, the issue is becoming socially acceptable, yet it is suitably ambivalent. Pictures speak a thousand words. Don't they? Here are a few phenomenal Indian photographers who have captured the LGBTQ+ community with all its pride showcasing about acceptance, gender, and sexuality.
1. Charan Singh
Charan is a Ph.D. in photography. His photography revolves around breaking the victim narrative of the Indian LGBTQ community. The pictures might seem simple at first glance, but there is a hidden message in his pictures that words fail to express.
2. Shilpa Raj
Shilpa Raj did a breath-taking photo series where she captured various transgender and intersex models. The models were dressed as mythological characters from Greek, Roman, and Hindu mythology, such as Dionysus and Ardhanarishvara. The motive behind this series was to show that they have a sacred space.
3. Indu Antony
Indu Antony has been awarded the Toto photography award. She created a series 'Beauty in the Blur' where she worked closely with the Transgender community. The reason behind the series was to makes them a site of appreciation. Antony captures people as who they are and talks about queerness and gender fluidity openly and honestly.
4. Monisha Ajgaonkar
Monisha is a Mumbai based activist and an entrepreneur. 'Blossom', is the series that depicts the transition of a transsexual. She worked on a series that focuses on transformation. The series was shot with the first-ever, and the most famous Drag Queen of India, Sushant Divgikar. The pictures are beyond beautiful, and you should definitely go through her work.
5. Soumya Sankar Bose
The stunning series that bose captured is named "Full Moon on a Dark Night." It represents the Indian mindset when it comes to gender and sexual identities of the Queer community. The series focuses on why people hold on the rainbow-colored flags and walk on the streets of Kolkata. It is indeed a remarkable series where each picture has a story to tell for itself.
6. Soham Gupta
'Blue Flower' is a series on Transwomen from the streets of Kolkata and has been given a tone of Black and White. Gupta's photography revolves around tenderness and honesty. The photographs pinpoint the aspects that one tends to forget while talking about the LGBTQ+ community.
7. Arjun Kamath
'Coming Out' a series on the love between two women. The series was highly appreciated. The name coming out signifies that it is difficult to come out to terms with yourself and to tell others who you are. The pictures are in-depth and have mellow tones telling a tale of the comfort they seek in each other.
8. Pulkit Mogha
Pulkit is an Indian photographer capturing the LGBTQ+ community by his own experience as a young Queer boy, as well as his ideas of gender and stereotypes, which are the groundwork for what he portrays. He did not have a very smooth journey to put his work out there in public. There were charges on him for censorship, assault, and cyber harassment. With his work he wants to push society's limits and work towards inclusivity.
Photography as art represents emotions, in their truest form. Every picture that one clicks has a story to tell of love, boldness, and inclusivity. If we have missed any Indian photographers capturing the LGBTQ+ community that has created an impact, let us know in the comments below!
For more such stories follow Local Samosa on Facebook, Instagram, Twitter, and Telegram.