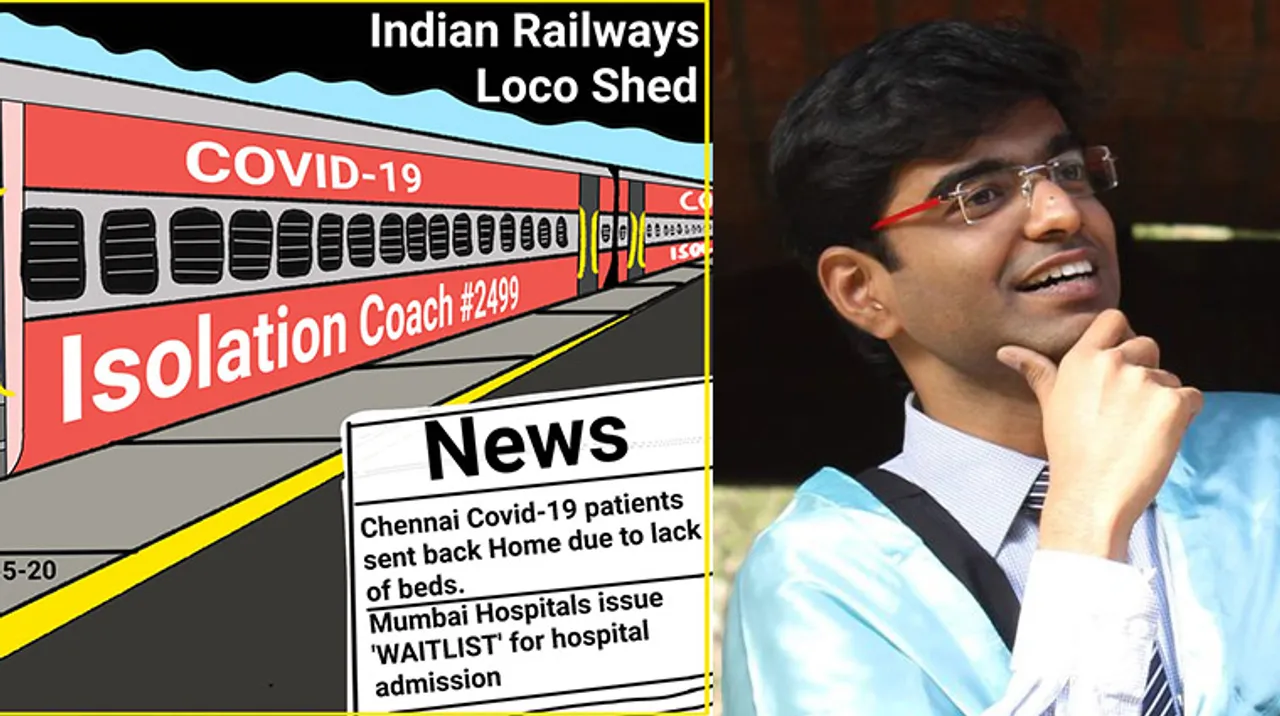 Aswin's story is one of those rare ones. He is a marketer who is working on his passion for cartooning out of his free time. The marketer turned cartoonist questions about the political scenario of India via his cartoons. While chasing for the big breathtaking chances to work, it is our passion that moves towards the edge, but Cartoonist Aswin Kumar is making sure to find the balance of both.
Aswin has been living in Hyderabad for the past 6 years. He is an MBA graduate from IIM Ahmedabad, a dream college for almost all the Management aspirants. He is currently working in the online retail space as a Senior Product Manager.
Cartooning as a hobby just developed over the last year for him. He usually utilized his free time to sketch. When asked about his inspiration, he said, "The basic inspiration stems from the fact that cartoons are generally hard-hitting and reflect the pulse of the people at a glance in 20 to 30 seconds."
He is an ardent follower of current affairs. Kumar uses his creation of satirical cartoons to express the general public opinion. The inspiration for his work comes from modern-day cartoonists like Satish Acharya, Manjul, Sandeep Adhwaryu, to name a few.
Aswin is an exemplary example of how a job and passion can go hand in hand when one is right-minded, without compromising on either of the two.
For a complete dose of marketer turned cartoonist, Aswin Kumar. Go check his work on the Blog and Facebook page.
For more such stories follow Local Samosa on Facebook, Instagram, Twitter, and Telegram.