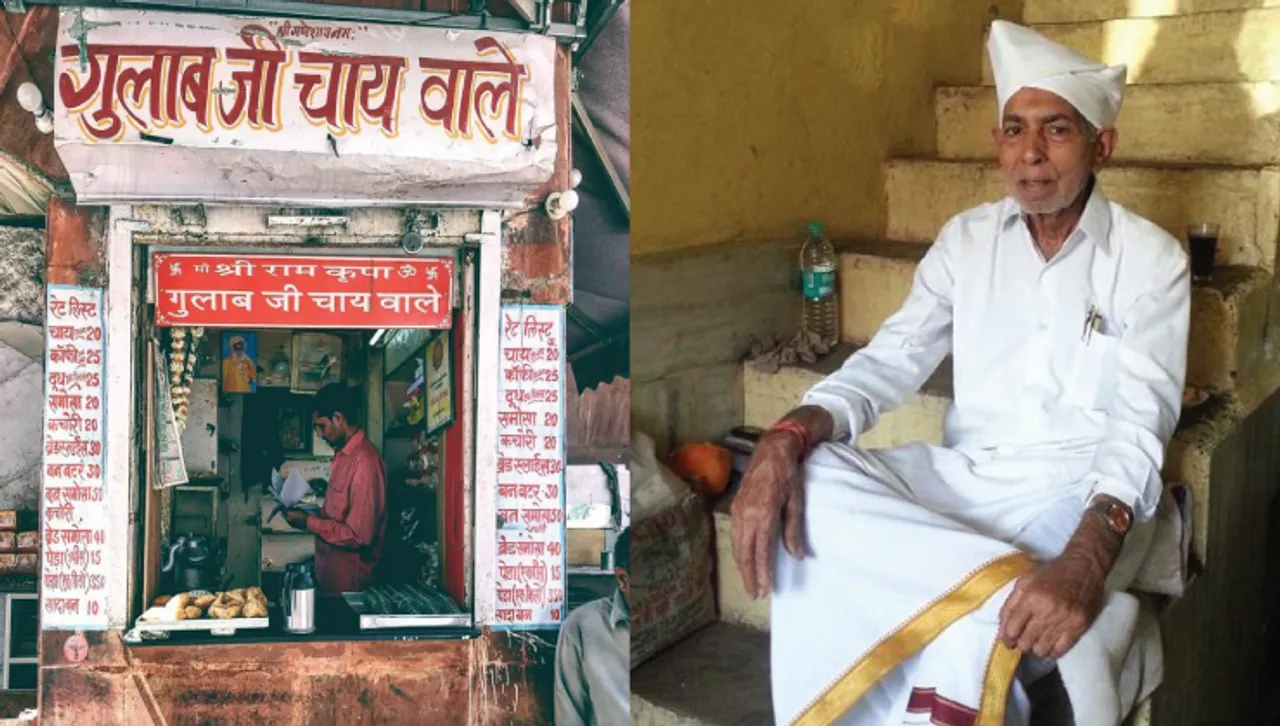 Chai is an integral part of almost all our daily lives. Isn't it? Not just brewing it at home, we love to go out and sip on it. In any city of India, you'll find not just one, but hundreds of tea stalls. Exactly the same is true for Jaipur, there are tea stalls at every nook and corner of the city, but there is something that sets Jaipur's Gulab Ji Chaiwala apart. If you are a true Jaipurwala, you know what we are talking about, and you must have been here at least once. And if you are a visitor, do bookmark this iconic Tea Stall of Jaipur. Let's have a look!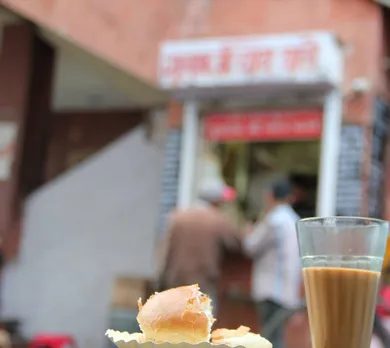 Walkthrough the history
The inspiring story of Gulab Ji Chaiwala dates back to the year 1947. Hailing from a Rajput family, his idea of opening a tea stall was not appreciated by his family and the society. And as a consequence, people started maintaining a distance from him. Despite all the odds and flacks from his own family, he started his small cart with mere Rs. 130 in his pocket.
Gulab Ji's generosity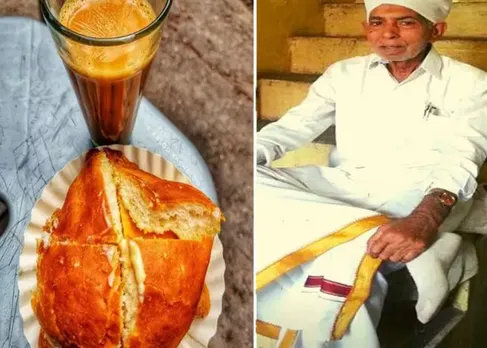 Even at the age of 94, nothing stopped his gusto from serving people. He just didn't serve the people who could pay for a cup of Tea and Bun Maksa, but also to the people who needed it. Every single day without fail, at 6:00 am approximately 200 to 250 beggars gathered outside his stall, and he served them with tea and slices of bread. It is such a heartwarming gesture! Don't you agree? Sadly, Gulab Ji left for his heavenly abode on 3rd May 2020.
Speciali-TEA

A glass full of love costs just Rs. 20. For people, the tea is special because Gulab Ji never mixed his Tea with water. It is a combination of pure milk and heavenly masalas making it the best chai ever! But for Gulab Ji, it is not the same, according to him it was his love that makes the tea special.
The original Jaipur's Gulab Ji Chai Wala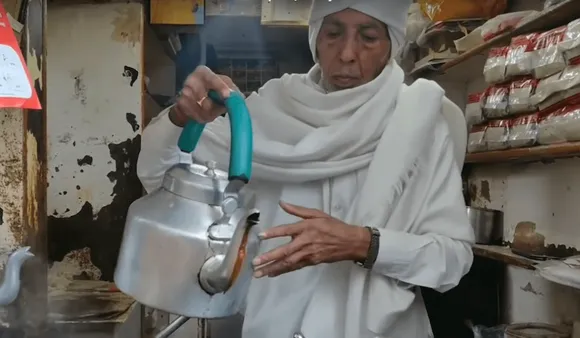 A lot of Tea stalls in Jaipur are named Gulab Ji Chai. Don't get confused, the original Gulab Ji Tea Stall is just one, located at Bani Park, Jaipur.
Address: 417, MI Road, Nirmal Vihar, Sindhi Camp, Jaipur, Rajasthan 302001
Gulab Ji was indeed a true legend!
For more such stories follow Local Samosa on Facebook, Instagram, Twitter, and Telegram.