With strong gushing winds and pouring rain, cyclone Nisarga brought along a whiff of monsoon. Although we might get a day or two of respite, we are soon gonna be engulfed in dark clouds, cold breeze, and heavy rains. Even though we're still in lockdown, it's better to be prepared with the essentials. And with Coronavirus still in the picture, we need to take more steps to combat that. So check out and get some useful and cool rain essentials delivered in Mumbai.
Masks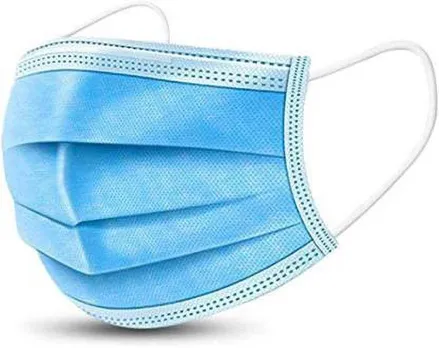 This is not your regular monsoon, but one in the middle of a pandemic. So a mask is a must-have. Although reusable masks are a good option, if, after Unlock 1.0, you often go outside, having a set of disposable masks handy can be useful. Check out this three-ply mask that comes in a set of five. It is perfect to carry around and easy on your pocket too. But remember to dispose it off in a closed bin.

Order here
Price: Rs 77
Face Shield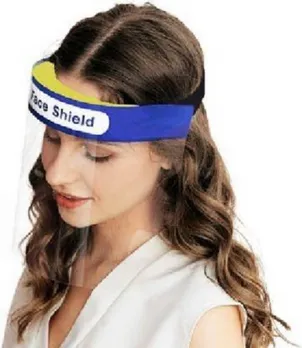 For people who are out and about regularly, it would be better to have a second layer of protection in the form of a face shield. This is extra important for people who interact with a lot of people daily. Check out this reusable face shield, which you can use multiple times after cleaning with sanitizer.

Order here
Price: Rs 201
Umbrella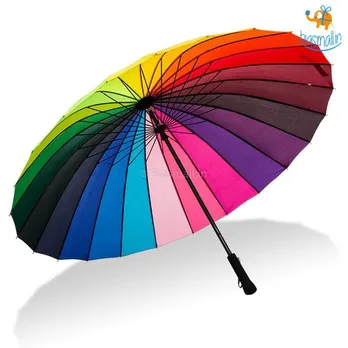 Add some colour to the otherwise gloomy day with this rainbow umbrella. Made with Polyester, this umbrella is big enough to cover and protect you from heavy rains.

Order here
Price: Rs 1299
Raincoat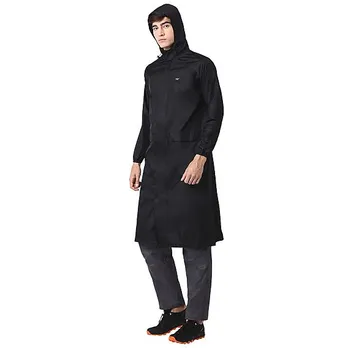 For people riding a two-wheeler, you absolutely cannot juggle an umbrella, and hence a comfy raincoat is very important. Check out this unisex raincoat from WildCraft, long enough to keep your clothes dry. The best part, the raincoat folds into its pocket and makes it convenient to carry around.

Order here
Price: Rs 1799
Waterproof Shoe cover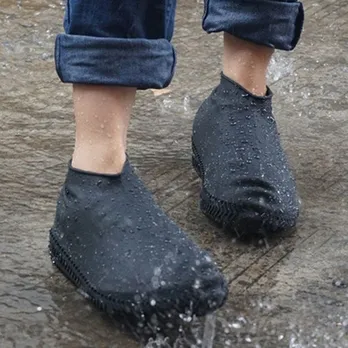 If you're someone who hates getting their feet wet, then we have found a solution for you. Not any other shoe that claims to be waterproof, this is a shoe cover you can put on when you're out and about. Made with soft silicone, this cover will keep your feet and shoes dry and clean.

Order here
Price: Rs 499 onwards
Gloves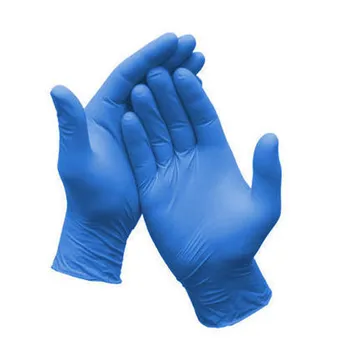 Yet another not-your-regular-monsoon-essential, gloves can be an added layer of protection. You can use disposable gloves while stepping out for groceries or delivery packages to avoid unnecessary contact. And remember to dispose of each pair after you exit any place.

Order here
Price: Rs 385
Waterproof phone covers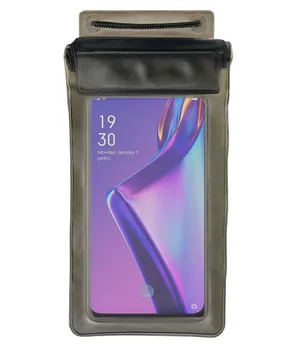 In today's time, it's almost impossible for us to live without our phones. And water damage to phones is the worst. Instead of risking your sanity, it's better to keep your phone safe with these rain covers, specially designed for every model. You can even operate your phone and take calls while it's inside the cover. Get these rain essentials delivered from Snapdeal.

Order here
Price: Rs 499 onwards
Hand Sanitizer
Hand sanitizer is a must-have during monsoon, and it's even more important during monsoon. You can find it at any local medical store. But in case they're out of stock, you can order online too.
Order here
Price: Rs 250
Waterproof Backpack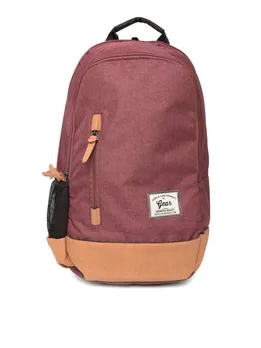 If you're planning to step out and have things to carry, you better plan ahead to make sure your belongings are safe. This waterproof bag from Gear is perfect for all kinds of weather, and the colour is perfect for all kinds of outfits.

Order here
Price: Rs 909 onwards
For more such stories follow Local Samosa on Facebook,  Instagram,  Twitter, and Telegram.