The lockdown has been extended yet again till 17 May, but this time some guidelines have been diluted. The Ministry of Home Affairs (MHA) has categorized each district into red, orange, and green zones, and different levels of activities are allowed in each zone. The 733 districts of India have been broadly divided into Red Zones, Orange Zones and Green Zones. The zone classification determines the kind of restrictions placed on the movement of people and the supply of goods in a district.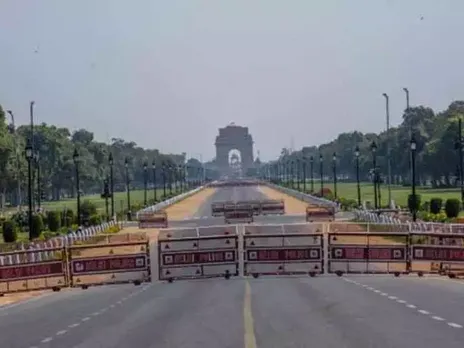 Decoding the zones
Red Zone: Districts are marked as a red zone based on the total number of active cases, doubling rate of confirmed cases, the extent of testing, and surveillance feedback.
Green Zone: District with zero confirmed case or no confirmed case in the last 21 days falls in the green zone.
Orange Zone: Districts that don't fall under red or green zones will be considered an orange zone.
Revised Activity Guidelines
Quit few previously restricted activities got a green light in the new lockdown guidelines. Although, train, metro, inter-state road movement, educational institute, multiplex, malls and religious gathering are still prohibited despite the zones. Movement of individuals between 7 pm and 7 am is also prohibited.
You must already know that liquor stores are open in all zones (except contaminated areas), here are other activities permitted in different zones.
Activity
Green
Orange
Red
Barber Shops, Spa
Yes
Yes
No
Medical Clinic, OPD
Yes
Yes
Yes
Auto, Taxi
Diver + 1
Diver + 1
No
4 Wheeler
Diver + 2
Diver + 2
Diver + 2
2 Wheeler
Rider + 1
Rider + 1
Only Rider
Inter-district buses
50%
50%
No
Intra-district
50%
50%
No
Urban stand-alone
non-essential shops
Yes
Yes
Yes
E-commerce (essential goods)
Yes
Yes
Yes
Private and Govt (non-core)
Yes
Yes
33%
Agri activities
Yes
Yes
Yes
Banking and Finances
Yes
Yes
Yes
Courier and postal
Yes
Yes
Yes
Goods traffic
Yes
Yes
Yes
Urban industries
Yes
Yes
Yes
Know your Zone
All 733 districts have been categorised into zones which are dynamic and will be revised every week. 
Green Zone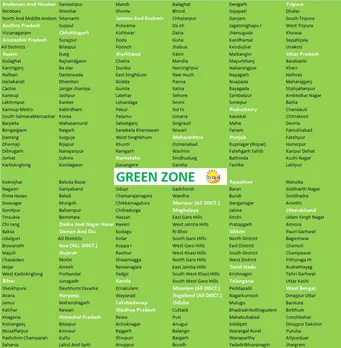 Orange Zone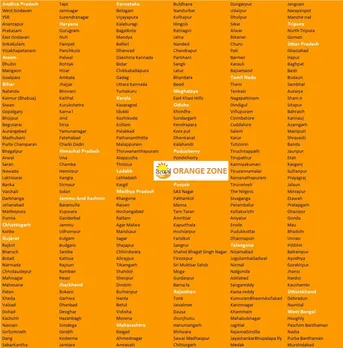 Red Zone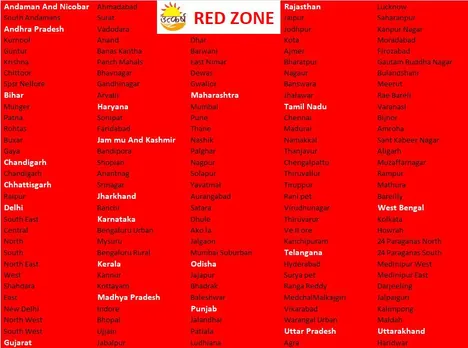 Featured Image: Source