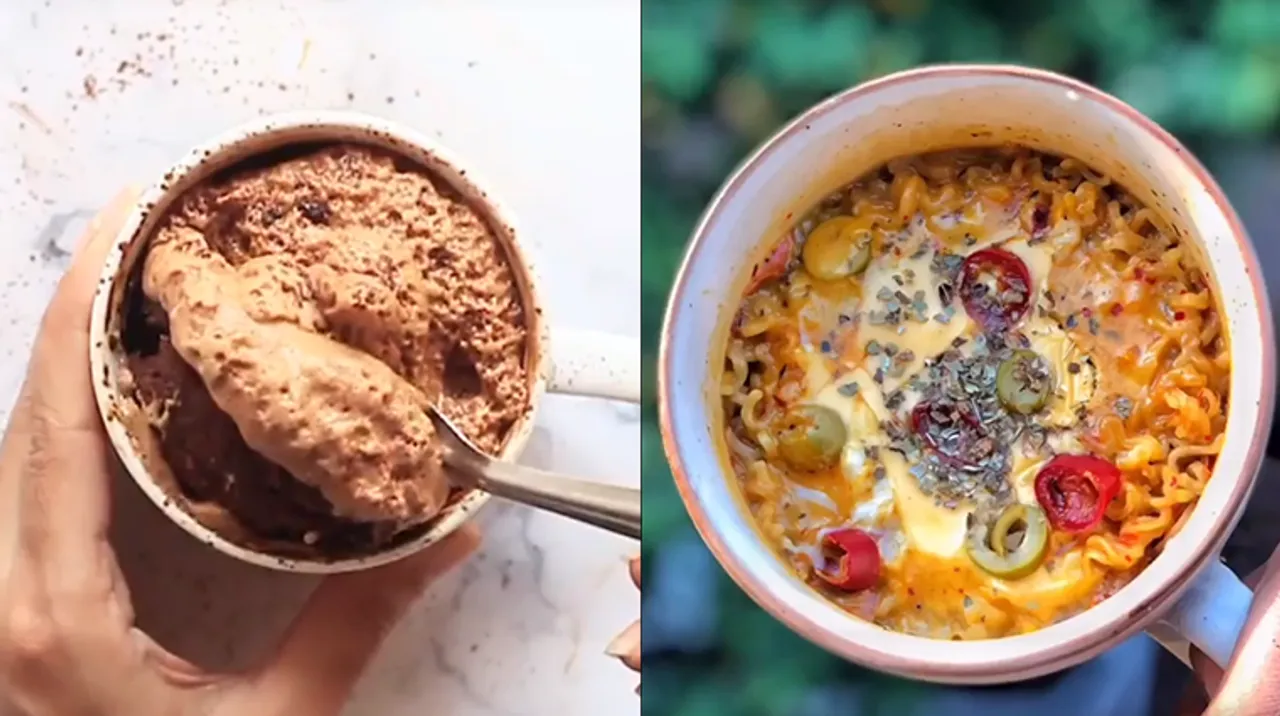 Are you a lazy bum, looking for some easy-peasy yet delicious recipes to cook? Well, thanks to whoever invented Mug recipes, indulging in yummy Made in Mug is a thing now and a blessing for deadbeat people like us.
Check out our favourite curated list of Mug recipes from these content creators, and next time when you are craving to eat something delicious, do try these out.
Mug Pizza
Who has time to make a Pizza base? Check out this Mug Pizza that can be your easy way out to dig in.
Mug Pizza with Bread
Pizza Maggie
Our go-to food forever, Pizza Maggie, for our hunger pangs.
Oreo Mug Cake
Craving cake? This easy Oreo Mug is what you need now!
Mug Pasta
Try Mug-e-Pasta for the easy brunch recipe.
Masala Mug Omelette
Treat yourself with Masala Mug Omellete and start your morning healthy and right.
Mug Mac N Cheese
Looking for a fancy meal? Indulge in this super-easy Mac N Cheese recipe to satiate your tummy and soul.
Chocolate Mug Cake
No biscuits, no problem. Try this instant microwave chocolate cake.
Mug Donut
Are you game for a gooey Jam infused Mug Donut?
Mug Brownie
It is worth every single darn calorie. Now no more sweet tooth with mug brownie.
Dalgona Coffee Mug Cake
Still not over the Dalgona Coffee trend? Please make way for Dalgona Coffee Cake!
Mug Dhokla
Fuel your obsession of microwave recipes with Mug Dhokla.