This women's day, instead of organizing any special women focussed event, St Andrew's college decided to leave a lasting mark. The St Andrew's Basketball Court was painted with a typographic mural that read 'Boys=Girls'.
On a yellow backdrop of this Bandra's Basketball Court, the sharp letters tear through and give a strong message. This is an important communiqué for a culture like us, where women athletes are winning medals, and still, young girls are discouraged from getting on the field and opting for sports.
The art piece promotes gender inclusivity and has been painted by New Delhi-based artist Khatra. The blend of sports and art is an initiative to spread the changing narrative around women and encouraging them to be part of the game.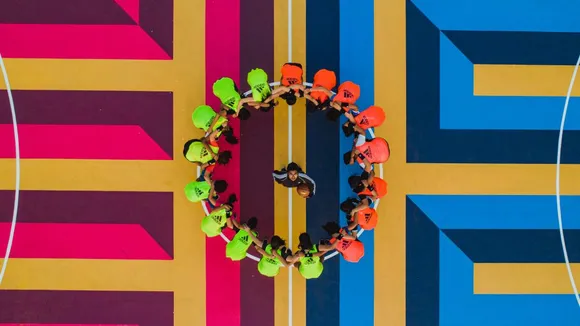 The initiative by St+art with @asianpaints and collaboration with @adidas, this artwork at St Andrew's Basketball Court, uses minimalism to drive a very important message. The court takes an important stance on gender equality and advocates the notion, 'Sport doesn't discriminate'.
The court belongs to everyone, and it is high time we back our girls and encourage them to hit the ground and sweat it out.