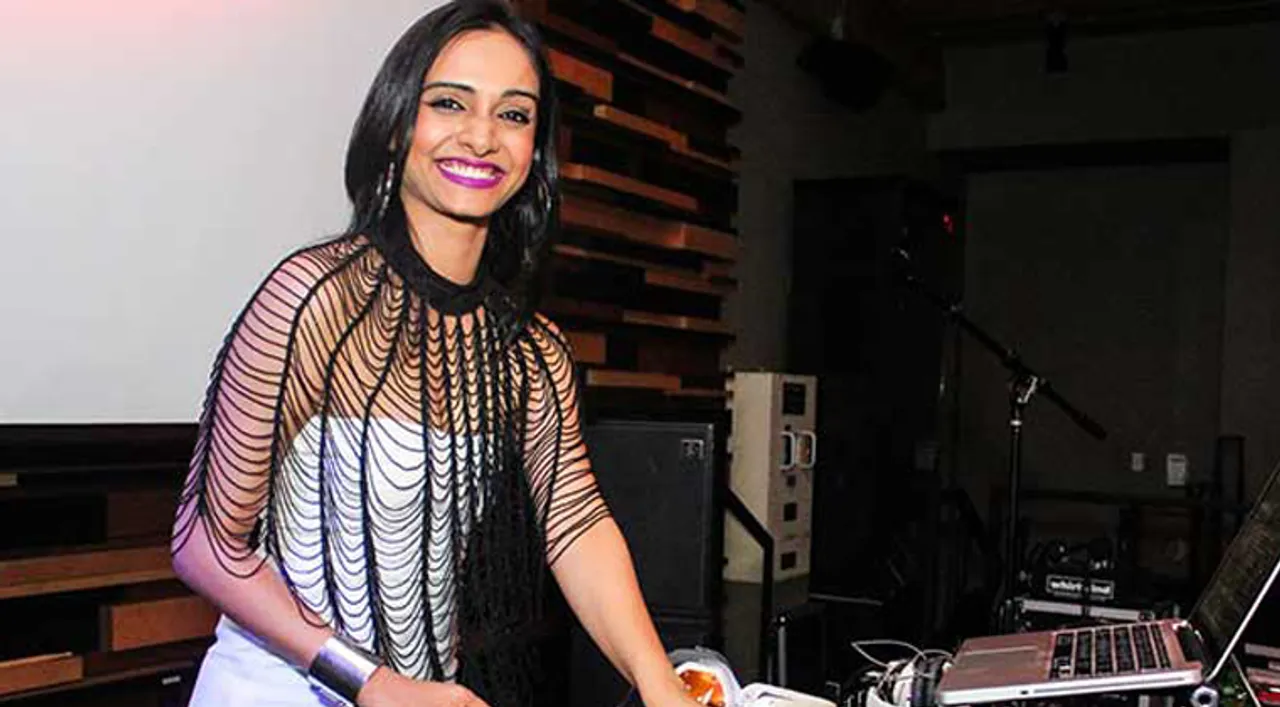 In a country where you're expected to find a secure job, DJing is the last thing any parent would approve of. Paroma Chatterjee faced the same hurdle when she first ventured into DJing. But after a successful start, she is now not only growing but also flourishing in the field. DJ Paroma was recently awarded the second-best DJ of India 2020 by Delhiites Awards. She also gained fame when she was a part of IPL in 2014. We caught up with her to know about her journey and her life as a DJ. Here are the excerpts from our conversation. 
Where did the love for music come from? Give us a little sneak-peek into your journey.
Music is my oxygen.  I have always had a good inclination towards good music and a strong musical sense. I decided one fine day to make my passion my profession and here I am today. Having friends who were experts in the djing and music industry helped me take the leap as well. And it gave me the confidence that I can ace this area of domain and expertise as well. 
DJ-ing is not something people in India see as a career. Did you have trouble convincing your parents to take up this career?
That's true, it is a very unconventional career choice. It doesn't have fixed hours of 9 to 5 or a fixed monthly salary. But hey, I do not have to worry about job security and I am the master of my own drill and profession. And life has been so much better since I have taken this up. Mind you, it is a well-paying profession, if you are good at your work, work will come to you automatically. My parents were of course not ok with this. There were safety and security concerns and financial stability concerns even. But as they saw me doing well in my field, we overcame all our fears together and have not turned back since then.
It is still mostly seen as a man's world? Did you face problems adjust to the work culture? How did you adapt?
Yes, I did face initial hurdles, as Djing was always considered a man's job. But luckily, there have been some great women DJs as well who have proved time and again that women are as good at the art of DJing. We are capable enough to run an entire gig by ourselves. And we can equip ourselves with enough technical knowledge that is required to party with the crowd. So yes, life's a party and I love what I do. That's the best way I adapt myself to my job because I enjoy what I do. I do not aim to compete against anyone except myself. To bring out the better version of me each time as a DJ.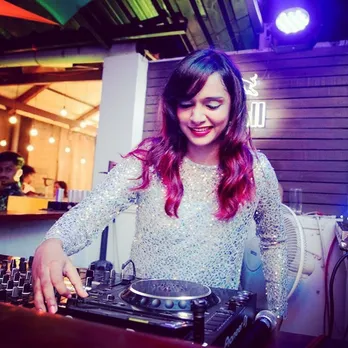 Mumbai has the best nightlife. What are some DJ Paroma recommended party spots in the city?
Oh yes, Mumbai is known for its nightlife and is tagged as the city that never sleeps. 
Some of my favourite party spots in the city are: Hard Rock Café Andheri, 145 Café and Radio Bar.

What the major challenges when it comes to DJ-ing? What kind of music knowledge do you need to have?
As much as one may think it is an easy thing to do and an extremely glamorous job. One needs to be aware that this is no cakewalk. A basic sense of sound and rhythm is required. You need to listen, observe and grasp the pulse of your audience too. It is important to also keep up with the trends in the music industry and keep yourself updated with the same as well. Technical terminologies are important to know such as a console, sound wavelength, surround system, microphone settings and so on. You should know the variations as well, and how do you make a transition take place from one song to another. 

You've won awards, been mentor on one of the biggest music shows, been part of IPL as well. What has been the biggest highlight of your career?
The year 2020 has already been so kind to me. I just released my own music video original track titled 'You're Not Worth A Sorry.' In the world of remakes and remixes, I consider this a huge achievement from my end. This is also my dream project which I have finally accomplished. I have produced, sung and performed in the video too. And I have done this all on my own without any support or sponsorship.
It makes me super proud as this was a huge scale project to accomplish and I did it. Renowned names like Neeraj Sridhar from Bombay Vikings has provided the lyrics and composed the song for me. Kohinoor Mukherjee a popular Mix Engineer has done the sound mixing for me. And Rapper Parry, Choreographer Shashank Dogra has worked with me on this project.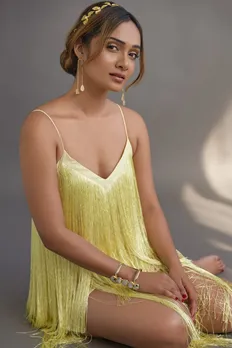 Your recent release You're Not Worth a Sorry has reached over 150K views. How excited are you about this?
It is such an awesome feeling. I don't have words to express, and I am just happy to state that dreams do come true. I will always encourage everyone to follow their dreams and work towards it. 
Are we going to see more similar projects in the future?
Yes, you can expect. Stay tuned to my social media pages for all updates!
You have been performing in various cities across the country, which would be your favourite destination and why?
I think I enjoy Goa the most. The city has an amazing vibe. They have the nicest gigs and parties especially the ones at the beachfront.
What kind of music do you love to listen to and play? What's the style of DJ Paroma?
I love Bollywood and EDM, trance, pop culture. I am totally a desi music buff, and hence Bollywood and EDM is more my style.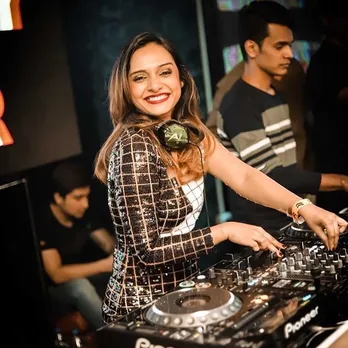 If not DJing, what else would we find you doing?
I would definitely do something related to the music field only, like what I have done now, produced my own music and song track.
What's next on the bucket list for DJ Paroma?
The possibilities seem limitless to me with each new vertical I venture into. There is a lot in the pipeline currently. I will keep you posted for sure though my social media pages.