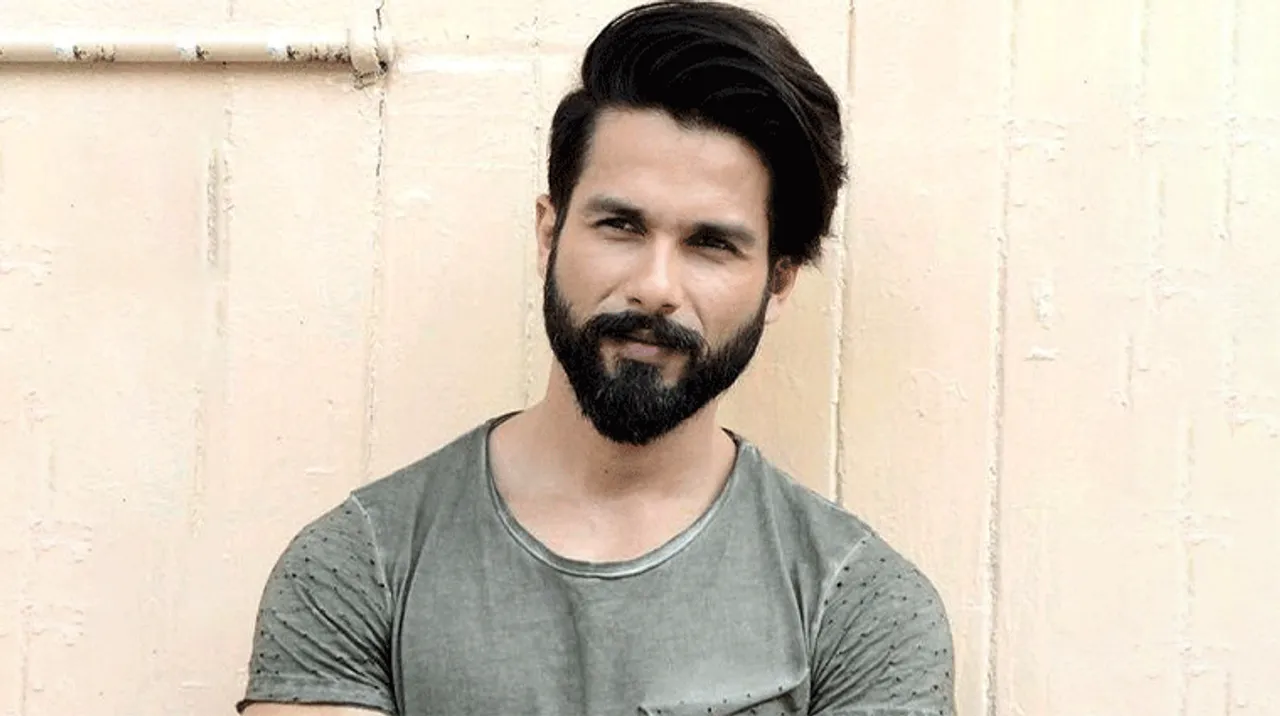 Mumbai, a city where the craze of Bollywood stars will never go down! The generations might change, but the love for Bollywood doesn't die! One such heart-throbbing star of the new generation, Shahid Kapoor is setting examples with his fitness regime, vegetarianism, vegan trends, among other things than just his acting. Well, his love for food is real, and he mostly loves Ghar Ka Khaana. A Punjabi by heart, his favorite food is Rajma Chawal, and Chinese being his favorite cuisine. Shahid Kapoor is somewhere like us, loves Chaat, goes out for night rides and eat Vada Pavs, gorge on Samosas and bhajiyas when it rains. Well, his shooting schedules might be tight, but everybody deserves a little break and some chill time too. Isn't it? If you are a Bollywood buff, a fan of Shahid Kapoor, and enjoy keeping up with the Celeb updates and have your own Page 3 column, it's good to know his favorite hangout places. Who knows, you may run into him someday! Here is a list of Shahid Kapoor's favourite restaurants, cafes and clubs visits and loves to hang out, and maybe you could spot him too!
Sequel Bistro & Juice Bar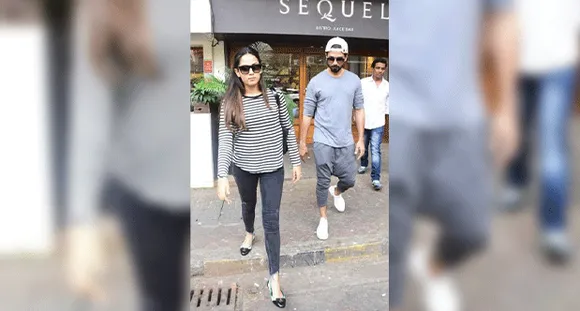 One of the most happening places for the health freaks, this place serves organic, farm-sourced, and gluten-free food and is quite famous among B-Town, including Shahid Kapoor.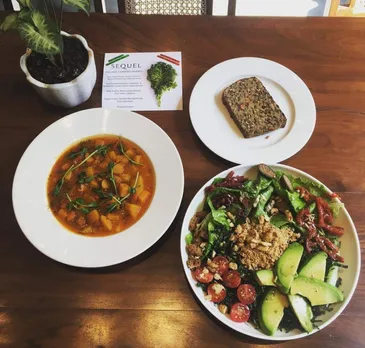 Local Samosa Bites: Detox Smoothie Bowls, Salads and Sweet Potato Fries
Where: Bandra
Yauatcha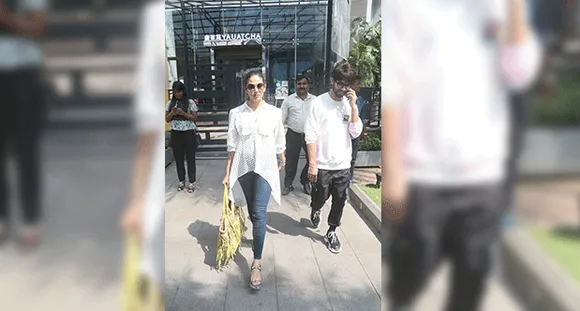 Ok hands down, Yauatcha is staunchly famous Pan Asian eatery in the town and of course is visited by many Bollywood celebs. Shahid Kapoor, with his wife Mira Kapoor, has been spotted quite a few times at this outlet. And we think, what's in there for us?
Local Samosa Bites: Dimsum Platter, Pork Ribs and Peking Duck
Where: Raheja Tower, Bandra Kurla Complex, Bandra East
Farmer's Cafe
Farmers' Cafe is a cute little cafe that serves delicious home-style courses, and the Kapoor love duo is quite frequent to drop by.
Local Samosa Bites: Skinny Pizza, Whole Wheat Pancakes, Rissotto Mint Cooler, Bruschettas
Where: Khar West
The Lotus Cafe at JW Marriott
The Lotus Cafe in JW Marriot is quite famous amongst the non-Celeb crowd too, and well, if sources are to be believed, Shahid loves to visit this cafe for some coffee and side snacks.
Local Samosa Bites: Pasta, Pizza, Salads, Gourmet Dishes are served 24 * 7
Where: Juhu Tara Road
Kitchen Garden by Suzette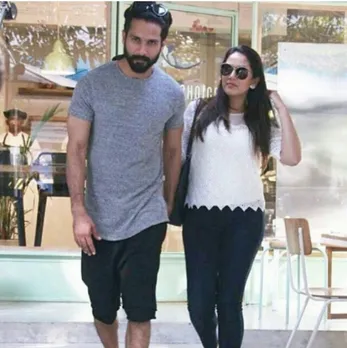 Not Only Shahid and Mira Kapoor but the other Page 3 stars who are a fan of Organic food visit this cafe quite frequently. The platter here is really a heaven for health and Organic food enthusiasts. They have a varied Gluten-free and organic menu.
Local Samosa Bites: Green or Pink detox cold-pressed juice, offering bowl, far east salad, Avacado Toast.
Where: Pali Mala Road, Bandra West
Ming Yang at Taj Land's End
Ming Yang, a luxury dining of Taj Lands in Bandra, is quite an attraction for the Kapoor family. Shahid's love for Chinese is not hidden, and he completely dotes the authentic Chinese food served here.
Local Samosa Bites: Ming Yang Chicken, Dumplings, Fortune cookies, Chocolate Mousse Cake
Where: Bandstand Promenade, Bandra West
Yukka at St Regis Hotel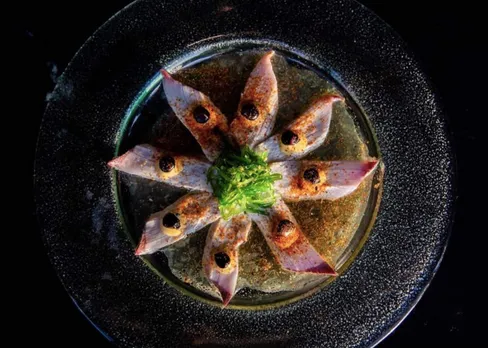 Yukka, St. Regis' Japanese bar and restaurant serves fine delicacies and cocktails. The ambiance is astounding and adds up to the experience of luxury dining. Want to know Shahid's favorite go-to dishes here? Try out their Thai green curry and Jasmine rice.
Local Samosa Bites: Sushi, Avocado Tartare, Truffle, okonomiyaki, Tempura Prawns, Salmon
Where: St Regis Hotel, Lower Parel
Pali Village Cafe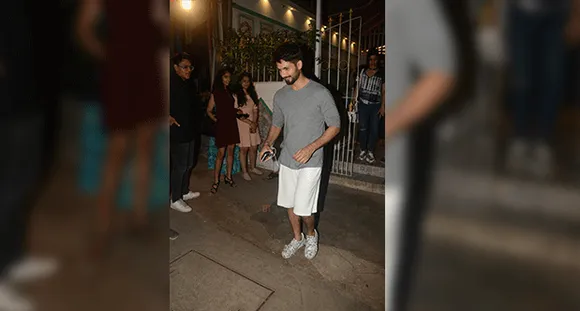 Ok, who doesn't know the glam spotting at Pali Village cafe? The Kapoor couple is often spotted here and flared-up by Paparazzi.
Local Samosa Bites: Wine, Watermelon Sangria, French Toast for breakfast, Asparagus and mushroom stuffed Aubergine rolls.
Where: Adarsh Nagar, Bandra West
IZUMI- Ramen & Sushi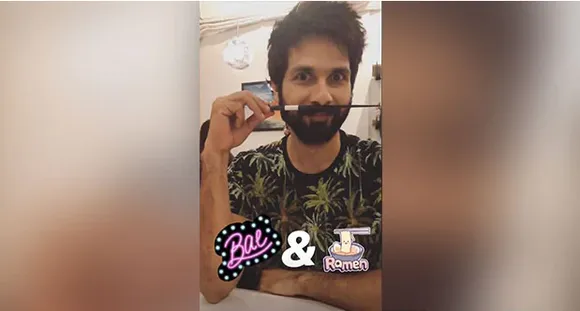 In the words of Mira Rajput, she had 'one of the best Japanese meals ever' at IZUMI with her beau Shahid Kapoor. How cute this picture of goofy Shahid Kapoor looks with chopsticks.
Local Samosa Bites: Ramen, Sushi, Rolls, Sashimi, Sake, Noodles
Where: IZUMI, Bandra West
Hoping as now you know Shahid Kapoor's favourite restaurants, you may someday bump into him and at least a click a selfie with, maybe?