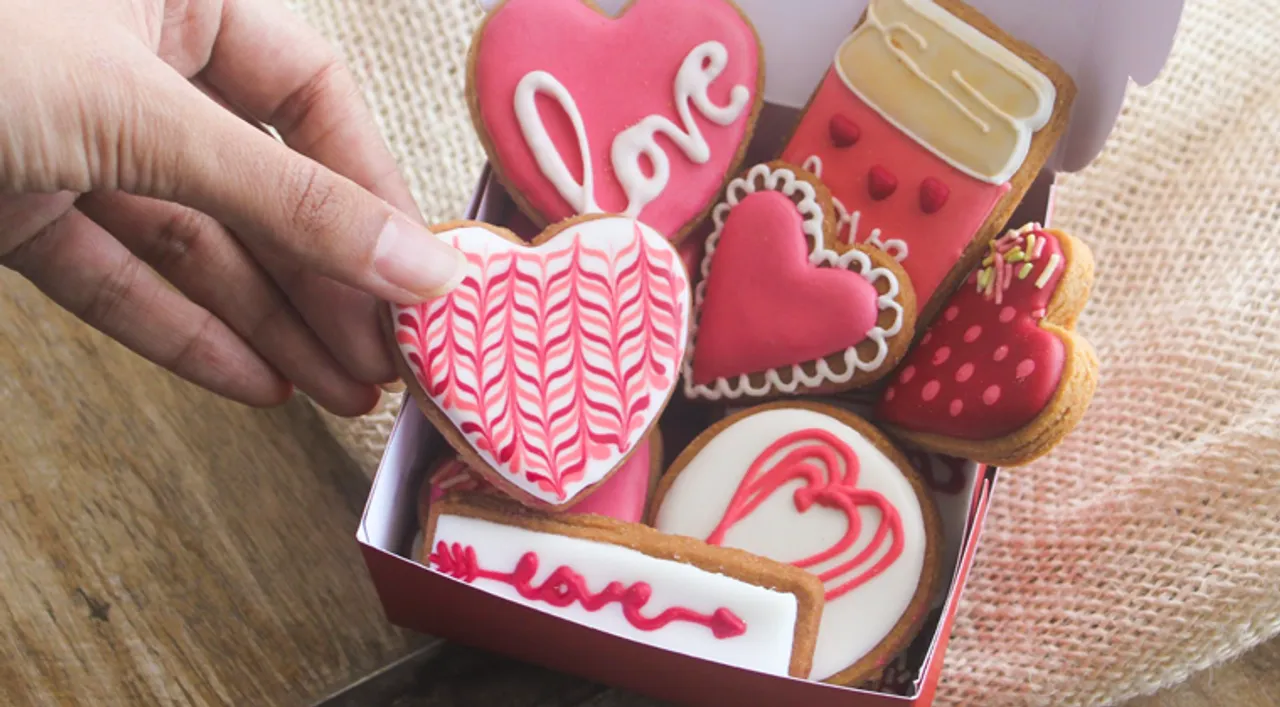 Be it a hearty dessert to end the meal, a treat to lift up your spirits after a tough day, or a home-baked surprise for your loved ones, desserts always manage to make any moment a hundred times better. And there is no reason to skimp on them this Valentine's day. These little sweet treats are not only picture-perfect but also a great way to surprise your beau if you're celebrating a lowkey Valentine's day. Here are some special Valentine's Day desserts you can share with your date.
Mad Over Donuts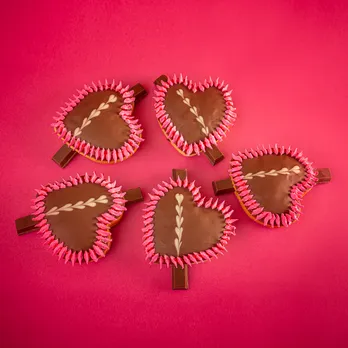 Soft puffy dough, fried to a beautiful golden brown, stuffed with yummy filling and topped with gorgeous icing- what's there to not like about a donut? And this Valentine's day, Mad Over Donuts has launched not one but three special donuts. Take a bite from Heart of Kupid - a heart-shaped donut dipped in milk chocolate and topped with an arrow made of KitKat. You could also try Straw-baerry - a donut made for chocolate lovers. This heart-shaped donut is filled with dark chocolate and dipped in white and topped with strawberry jam, giving it a perfect balance of sweet, bitter, and tangy. Pick them up at the store or surprise your bae by ordering one online. 
Where: Multiple Outlets
When: Till 15 February
Cost: Rs 99
Love and Cheesecake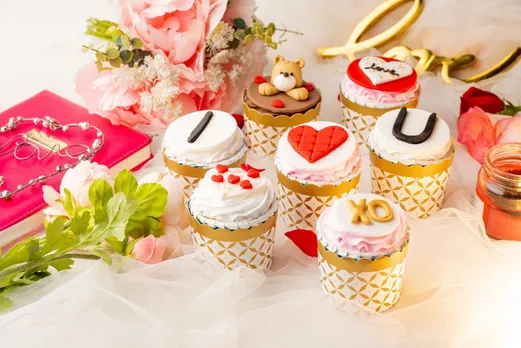 It's raining desserts at Love and Cheesecake and make sure you try their special Valentine's Day desserts menu. A feast for the eyes and your taste buds, these limited edition offerings would fly off the shelves if you don't get to them soon. For cheesecake lovers, gobble on Valentine's Strawberry Cheesecake, a heart-shaped cheesecake made with fresh strawberries. Can any dessert be more romantic than a perfect red velvet cake and the special XOXO Red Velvet cake? The menu also serves Ruby Chocolate Macarons, Ruby Chocolate Queen of Hearts, and Valentine Cookies among others. So take your pick and gift that quick.
Where: Multiple outlets
When: 14 February
Cost: Rs 700 onwards
Plate & Pint
Looking for a sweet treat on a budget? Look no further, Plate & Pint has introduced bite-sized desserts, for you can enjoy with your date. Dig into Heart Shaped Cakesicle topped with red cream, or try out Heart-Shaped Waffles for a delicious gift.
Where: Bhulabhai Desai Marg, Kemps Corner
When: 14 February
Cost: Rs 60 onwards
The Sassy Spoon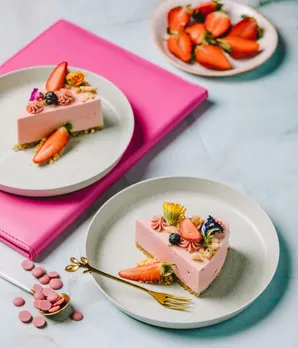 Sticking with the colors of love, The Sassy Spoon is whipping up special Valentine's Day desserts made with luxurious Ruby Chocolate. Giving a pink twist to the classic Tiramisu, the Ruby chocolate Tiramisu is perfect for your date as well as your Instagram feed. While you are here, also try Ruby chocolate cheesecake with pistachio and cardamom crumble and Smoked ruby chocolate ice cream. 
Where: Nariman Point
When: Till 29 February
Cost: Rs 175 onwards
YAUATCHA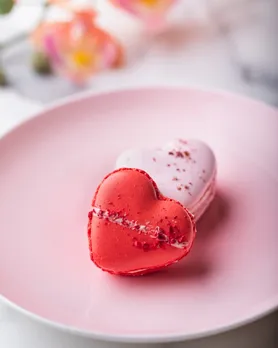 If cakes and pastries is not your thing, then head to Yauatcha to savour some delicious macaron. A part of their Valentine's Day dessert menu, this delicate treat is baked in the shape of a heart and filled with smooth strawberry buttercream and sweet strawberry compote. Do try their Raspberry macaron, filled with rich raspberry buttercream and tangy mandarin compote too.
Where: BKC, Bandra
When: 14 February, 12 noon onwards
Cost: Rs 74
Bake House Cafe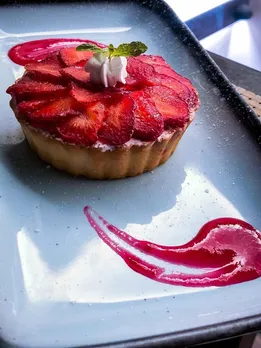 Love crunchy desserts? Devour Bake House Cafe's Strawberry Mascarpone tart, made with crumbly biscuit, soft cream, and fresh strawberries. This homemade tart is filled with Mascarpone cheese, Strawberry flavored white chocolate and topped with whipped cream and fresh strawberries.
Where: Kala Ghoda, Fort
When: 14 February
Cost: Rs 215
Barista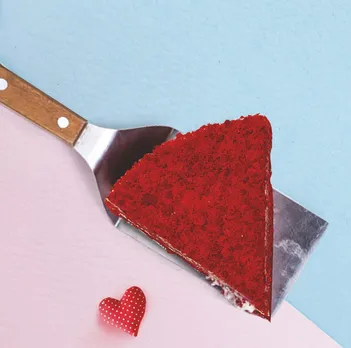 Going all out with their sinful dessert, Barista is ready to increase your calorie count for the day with Red Velvet Smoothie and Red Velvet Cake. Taste these delicious rich desserts and pair it with a cup of hot coffee, and you have a perfect recipe for a coffee date.
Where: Multiple outlets
When: 7 February onwards
Cost: Rs 149 onwards
Sweetish House Mafia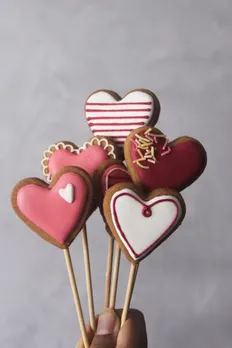 If cookies are your first love, then we have found you an irresistible offering. Sweetish House Mafia has launched a bouquet of heart-shaped cookie pops in five unique flavors. Along with that, you can also bite into cookies like Red Velvet Brownie, Nutella Sea Salt Brownie, and Chocolate Walnut Bomb, a cookie big enough to be shared by two. 
Where: Multiple outlets
When: Till 14 February
Cost: Rs 120 onwards
Deliciae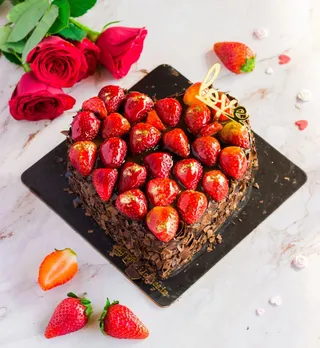 If you're looking for something a little luxurious, then head to Deliciae for a sweet treat. For the strawberry lover date, get Floral Berry Box - a box full of chocolate-dipped strawberries and trust us, this box is a treat for all. You can also try their Truffles, Marzipans and Rochers from their mouth-watering sweet delicacies. And if you are going for a grander celebration, opt for the rich and decadent Sugar-Free Choc Strawberry cake, an ultimate end to the celebrations.
Where: Khar Danda, Khar West
When: Till 14 February