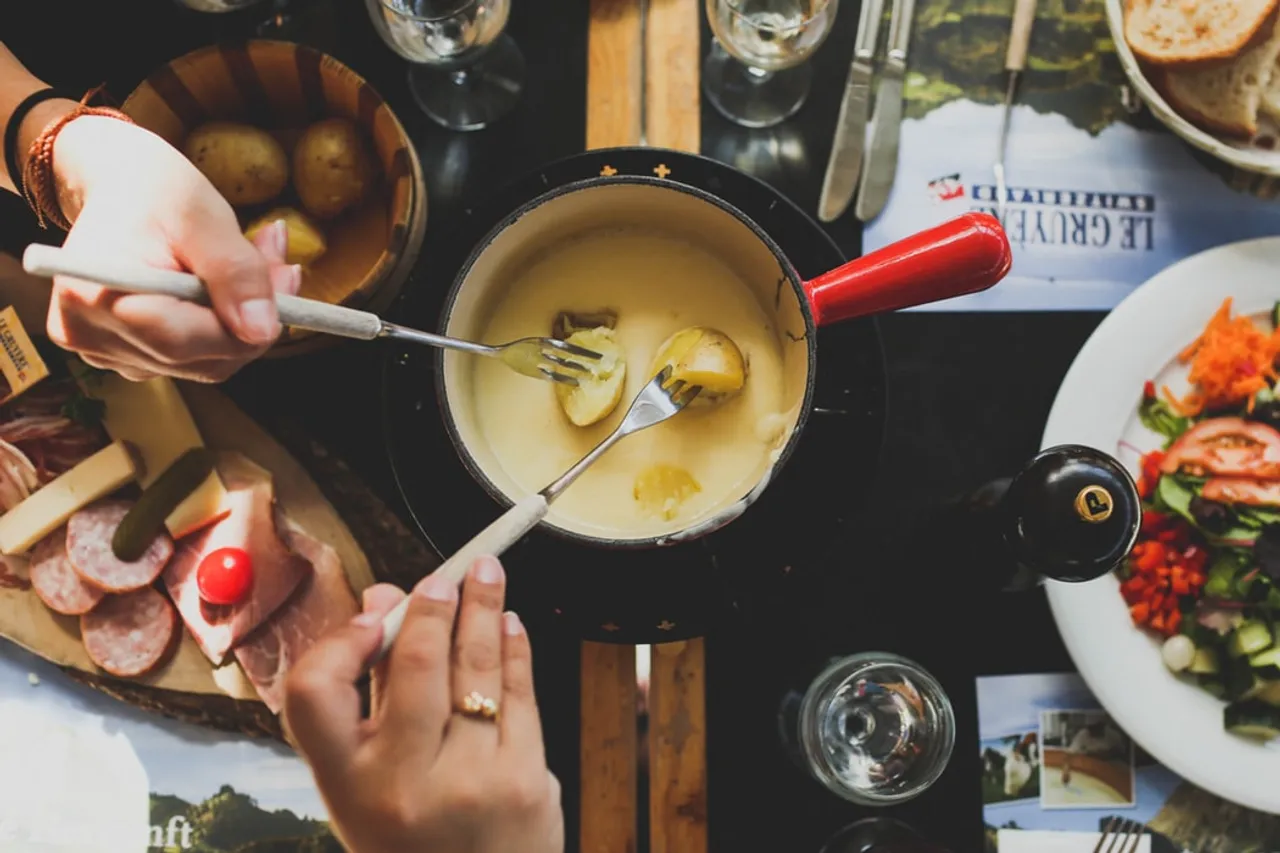 No amount of cheese is ENOUGH cheese! And Mumbaikars swear by this mantra! If you love cheese as much as we do, we are sure you are gonna start drooling over the list. So make a plan, call your friends and go for a cheese haul, one dish at a time at these Cheese-licious dishes in Mumbai!
Egg Kejriwal
The Grandmama's Style Kejriwal at Grandmamas cafe is one of the best Eggs Kejriwal in the town. This dish has Bread topped up with egg, creamy mushrooms, and green chilly cheese sauce and tastes so delicious. This dish is decadent and highly recommended.
Where: Grandmamas Cafe, Multiple Outlets
Cost: Rs 225
Deep Dish Pizza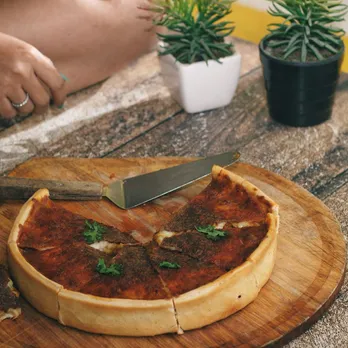 If you love authentic Pizzas and is on a hunt for one? If you are looking for Chicago Style Pizza, Deep Dish Pizza can satiate your cravings. It's a delicious Pizza made with a crunchy flaky crust loaded with thick layers of cheese, veggies, and tomato sauce. You can try Deep Dish Pizza in both vegetarian and non-vegetarian variants. We recommend you to try their Lamb Meat Ball, Meat Lover's, Chicken Sausage Salami, and if you are a vegetarian, go for their Creamy Mushroom & Artichoke and Verdure.
Where: Light House Cafe, Worli
Cost: Rs 1199 to 1599
Cheese Pani Puri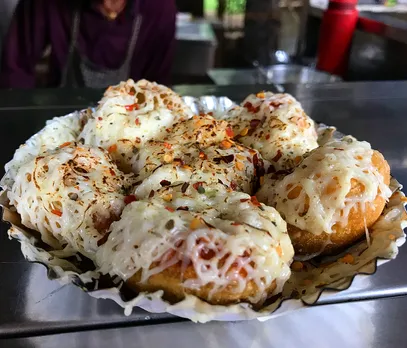 Shree Ji stall in Borivali is quite famous in Mumbai serves delicious overloaded cheese Pani Puri. It is filled with jalapenos, capsicum, black olives, onions, pizza sauce, and topped with a lot of melted cheese. Cheese Pani Puri or Pizza Punch is a cheese explosion in your mouth, and we bet you won't regret it. If you want to try something fancy, Order Panini Puri. It is torched & topped with cheese and cost Rs. 120
Where: Shreeji stall Borivali
Cost: Rs 90
The HULK
Om Snacks is located in a bylane of Goregaon East. It is a small kiosk-like stall that serves delicious sandwiches, chaat, pasta, Frankies, and more. The Hulk is a five-layered grilled sandwich stuffed with paneer, vegetables, in-house sauces, and cheese. It weighs around 1 Kg, and we recommend you take someone along with you to fight this HULK.
Where: Om Snacks, Goregaon East, Andheri East
Cost: Rs 320
Cheese Burst French fries dosa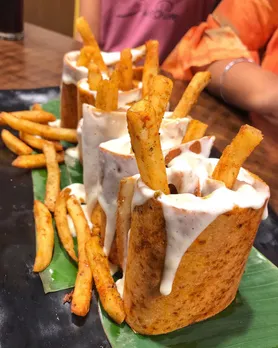 This place serves Dosa overloaded with cheese. Pure Milk Dosa is famous for making whackiest dosas in Mumbai. They are in the business for over 40 years, and still, it hasn't lost its taste and charm. The twist of French Fries gives crispiness to it, and we are drooling over this Cheese Burst French Fries dosa. While you are here, you can also try their Cheese Burst Maggie Dosa priced at Rs 355.
Where: Pure Milk Centre, Ghatkopar
Cost: Rs 466
Cheese blast sandwich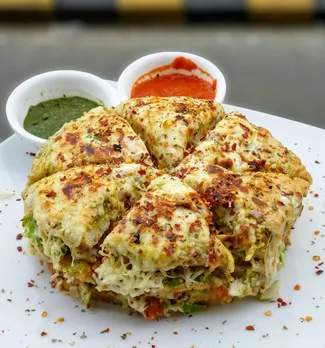 Veg Cheese Blast Sandwich is a Pizza style Sandwich and is extremely lip-smacking. Ask anyone about Bliss Veg Restro in Mulund, and they will not stop appreciating the taste of the dishes found here.
Where: Bliss veg Restro, Mulund west
Cost: Rs 230
Pizza Fondue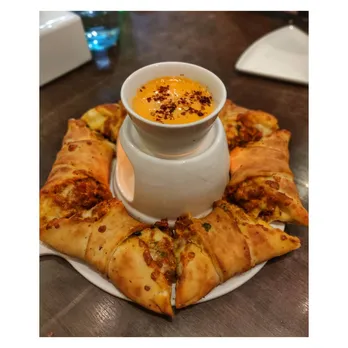 If you had enough with the cheese on the top, Pizza Fondue is a new thing in town. They are pocket like pizzas stuffed with paneer, exotic veggies, sauces, and of course, cheese. And that's not it. The cheese sauce(fondue) is a perfect accompaniment for the dish. Dip it into the cheesy dip and get lost in the world of cheesiness.
Where: Cheeliza, Multiple Outlets
Cost:  Rs 349
Cheese Burst Pizza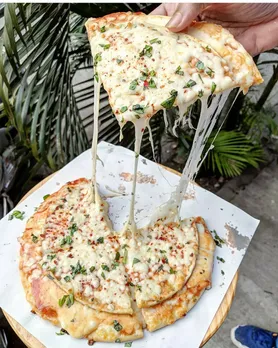 This is not just another Cheese Burst Pizza. If you don't give a heck about calories, then head to Kill No Kalorie, a small little cafe in Thane that serves delicious overloaded cheesy Pizzas. The blend of herbs makes the dish a must to try.
Where: Kill no Kalorie, Thane
Cost: Rs. 190
Go all out with these cheese-licious dishes in Mumbai. Comment below if you know of more dishes!