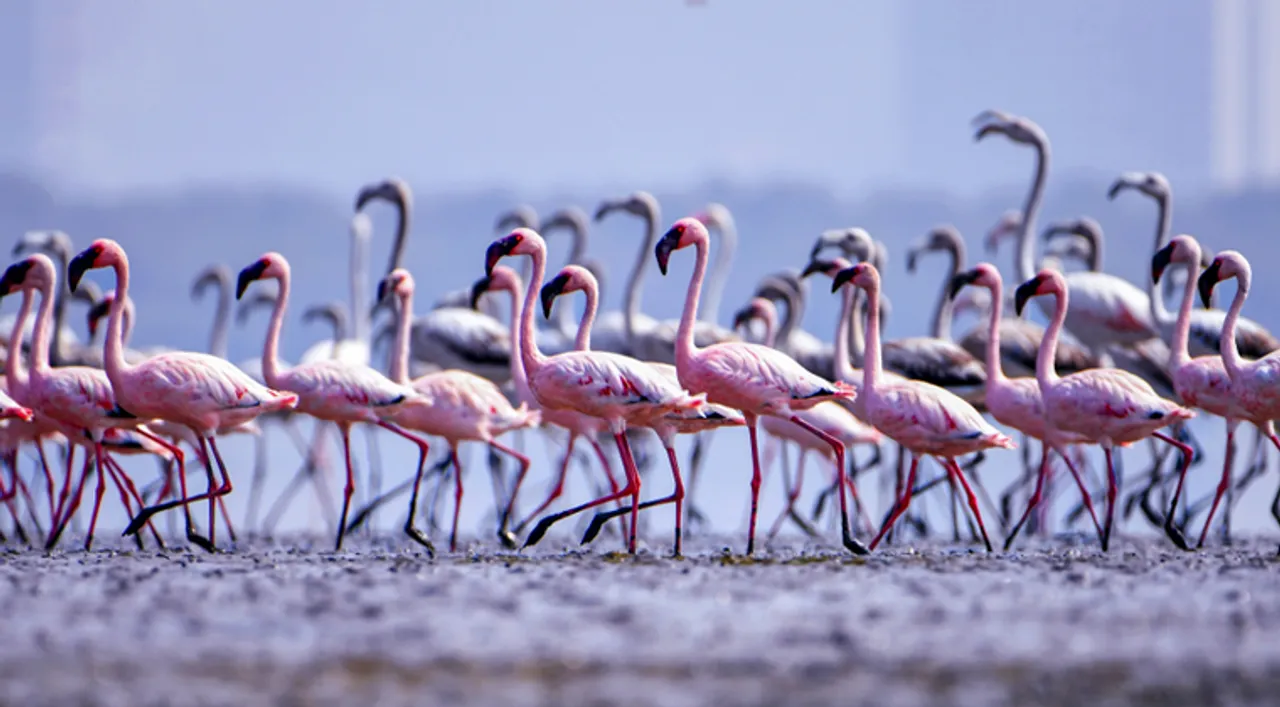 If you are a bird enthusiast who loves to watch migratory birds and capture breath-taking pictures, we have found a perfect place for you. With the arrival of winter, one of the most famous flocks of birds has migrated to Mumbai. They are tall, beautiful, and pink feathered, any guesses? Yes! Flamingos are back in the city! So if you are excited to go bird watching, click some snaps and drool over this beautiful pink creature, here is where you can spot flamingos in Mumbai.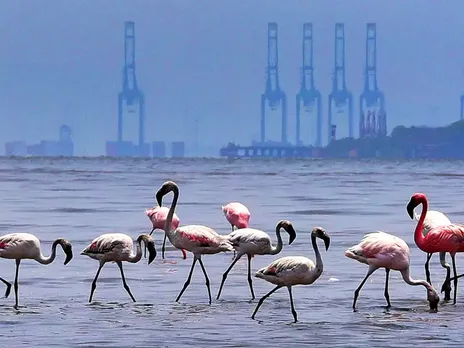 Bhandup pumping station, which treats sewage water in the area, is also a hot locality for sighting the flamingos. Every year, spotting the flamingos is the main attraction at this place. A lot of wildlife photographers and bird watchers visit this place to capture and experience the migrations of the beautiful flamingos in Mumbai.
Also Read: Radio Bar, Mumbai goes Bigger, Bolder and Better with the launch of its second home in the bustling Chembur!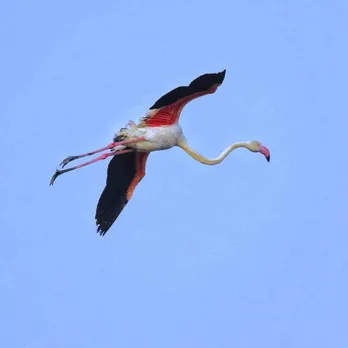 There have also been talks in parliament to convert this place into a sanctuary and develop the surrounding areas.
For people who want to visit, the nearest station to Bhandup Pumping station is Nahur. Apart from Bhandup pumping station, flamingos can be spotted at thane creek and sewri jetty too.
 If you visit any of these places, don't forget to tag local samosa in your pictures.
Happy bird watching!