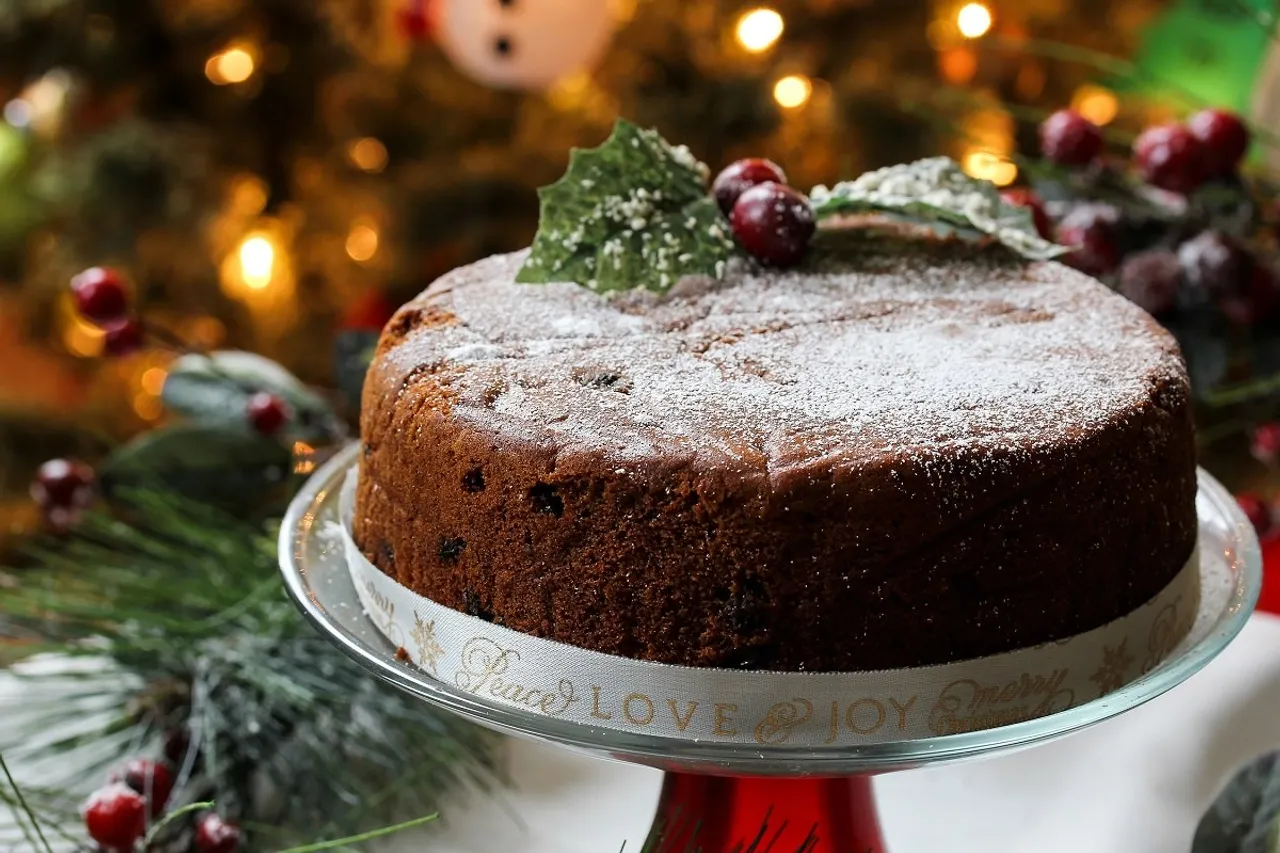 The most awaited Christmas season is here and so is the reason to savor Plum cakes, ginger, cookies, themed cakes, macarons and what not. Head to these bakeries in Pune to dip into its sweetness and delight your palate.
1. The French Window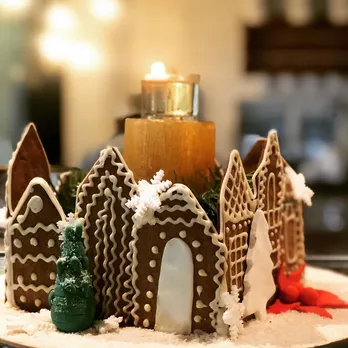 The French Window is one of the best bakeries in Pune that Christmas desserts. Their menu includes Christmas themed delicious mulled wine, ginger rum, red wine red velvet cupcakes, customized Christmas special fondant cakes, traditional fruit mince pies, and not to forget the yummy Plum cakes. And if you love macaroons, they have that too!
Where: The French Window Patisserie, Koregaon Park
When: 9 AM - 11 PM
Price: ₹600 for two people (approx.) 
Call: +91 9766644202
2. Once Upon a Cake (NIBM)
How about a cupcake bouquet for gifting this Christmas? Once Upon a Cake will make your wish come true. If your love for macarons and cake jars is real, then you should definitely head to this bakery.
Their Fresh Fruit Cake is a must-try.
Where: Once Upon A Cake, NIMB Road
When: 10 AM- 10 PM
Price: ₹250 for two people (approx.)
Call: +91 95458 47545
3. La Bouchee d'Or
This Cafe has the yummiest of desserts to satisfy your sweet tooth.
They have recently launched Gateau au Fruits, it's a French version of Plum Cake. Sounds interesting hnn? They also make outstanding macaroons and croissants.
Where: La Bouchee d'Or, Koregaon Park
When: 9 AM- 9 PM
Price: ₹500 for two people (approx.)
Call:020 26160400
4. Reve Patisserie (Kalyani Nagar)
Chef Aanchal Sapra will make you fall in love with every dessert you taste. For your cozy and boozy Christmas, Reve Patisserie has a lot to offer you.  From Traditional Christmas loaves to nutty fudges, peanut butter cookies to Nutella Cake Jars, these desserts are a taste of heaven. Be a secret Santa to someone and gift special Christmas hampers by Reve Patisserie loaded with cookies, brownies, and chocolates.
Where: Reve Patisserie 11, Jogger's Park
When: 9 AM- 6 PM
Price: ₹450 for two people (approx.) 
Call: +91 8530039246
5. Lynn's Chocolates and Cakes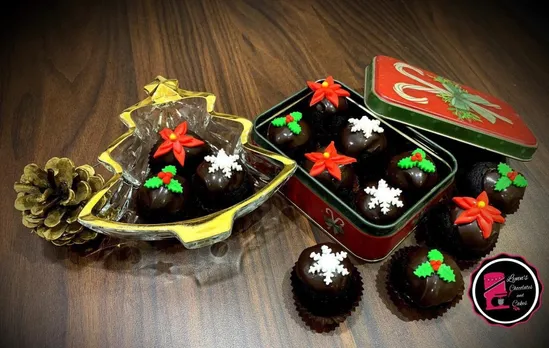 This home bakery is ready to customize your orders for Christmas gifting.
How about an assorted gift package of rum balls, chocolate bars, and rich rum cakes?
Where: Lynn's Chocolates and Cakes, NIBM
Call: +91 98233 82260
6. Bake It Bundt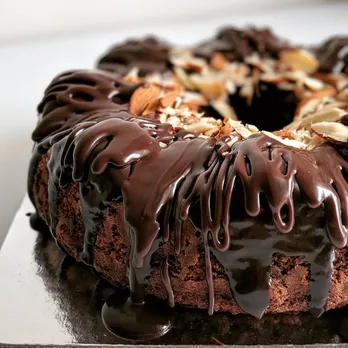 For your boozy affair with Christmas cakes, Bake It Bundt offers Bundt cakes loaded with rum aged nuts and also with the flavor and glaze of rum. A Bundt is a traditional European style hollow centered ring-shaped cake. These cakes are quite unique than what other bakeries offer and can become your gifting style statement.
Where: Bake It Bundt, Takshashila Apts, Mukundnagar
Call: +91 9860884093
7. Just baked Bakers & Confectioners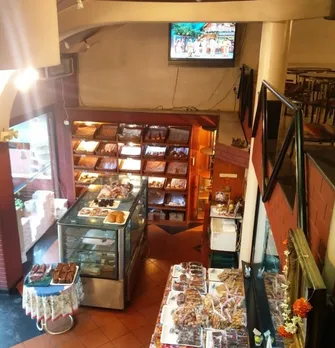 This place is your doorstep to experience the taste of  European desserts. Visit them to try various kinds of baked goodies, sweet and savory.
Where: D.P. Road
Call: 020 2616 3296
8. Marz - O - Rin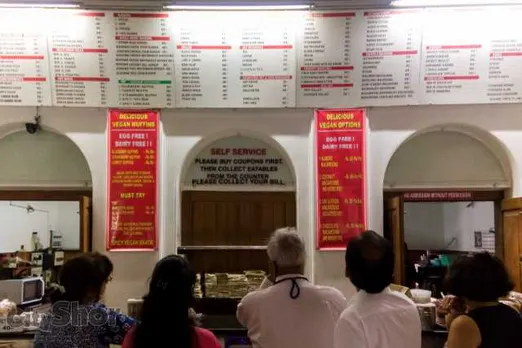 This is one of the oldest places in Pune and serves the best food. Their baked items sell like hotcakes and is worth a visit.
Where: M.G. Road
Call: 020 2613 0774
9. Kayani Bakery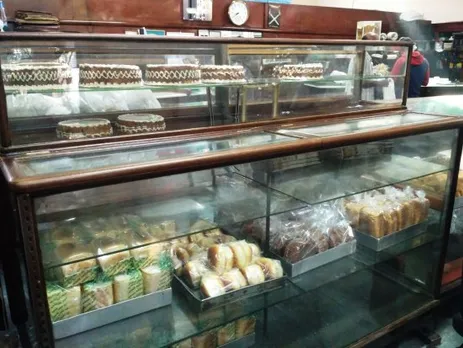 Kayani bakery is one of the most iconic places in Pune. There is always a long queue for their baked goodies and if you are lucky, your favorite cake may be in stock.
Where: Camp
Call: 020 2636 0517
10. The Sassy Teaspoon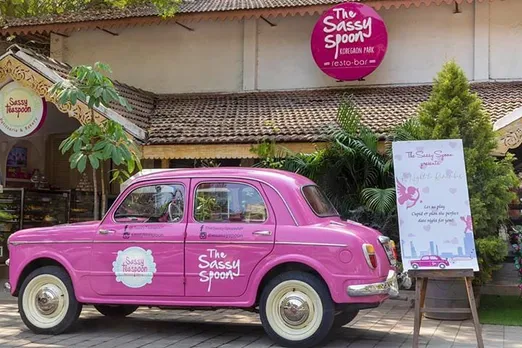 Desserts from sassy teaspoon are such a rave! If you still haven't tried their goodies, you are definitely missing something. This holiday season, visit them for your dose of festive desserts.
Where: Multiple Outlets
Relish your Christmas sweets with the best bakeries in Pune! If you know of more bakeries for Christmas sweets, comment below.
Also Read: 6 Dog-Friendly Cafes in Pune you've got to take your furry friend to!