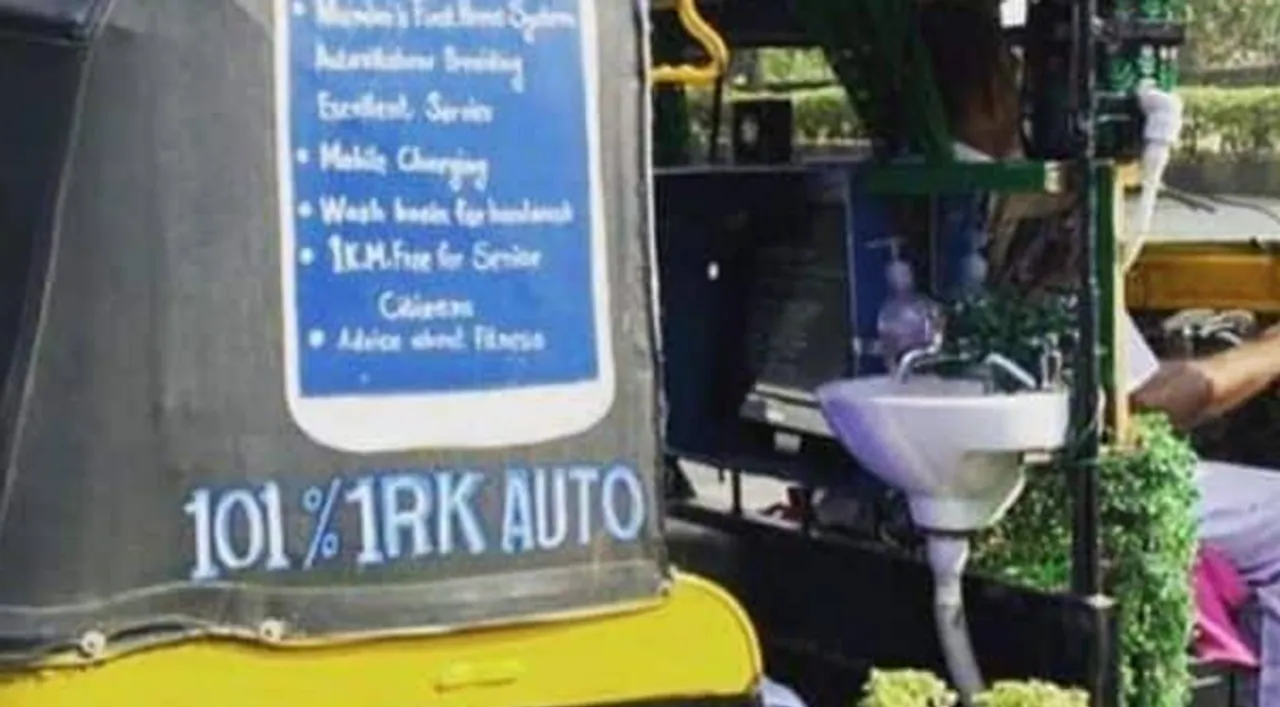 Mumbai is called the city of dreams. A city where anything and everything is possible. People of Mumbai live a fast-paced life and are too busy to take a break. Amidst this jungle of concrete and haste, we came across the story of Mr. Kamal Govil's, 101% 1RK Mumbai auto. 
Hold your Thoughts!! If you are thinking why on earth are we writing a story on an auto-rickshaw, let us tell you, it's not one of those ordinary rickshaws you come across every day. Intriguing? Keep reading.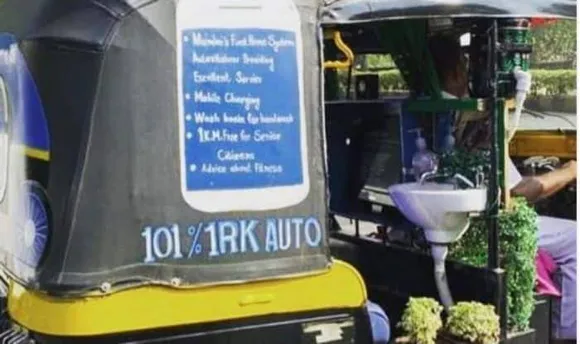 This auto rickshaw has a desktop screen and a window garden. Say what? Yes, you read it right. The message on the auto says "Mumbai fast track system auto-rickshaw provides excellent services like mobile charging, washbasin for hand wash, 1 km ride free for senior citizens, and advice about fitness". Small plants are used to quirk up the interiors.
Even Mrs. Twinkle Khanna, author of Mrs funny bones, and founder of Tweak India could not resist posting about this. She wrote, "equipped with a window garden, washbasin, and desktop monitor, this genius Mumbai rickshaw belongs in the Jugaad hall of fame."
All you Mumbaikars, let us know if you have spotted this auto yet.
Also Read: This Pune Maid's Business Card is going Viral for all the Right Reasons!