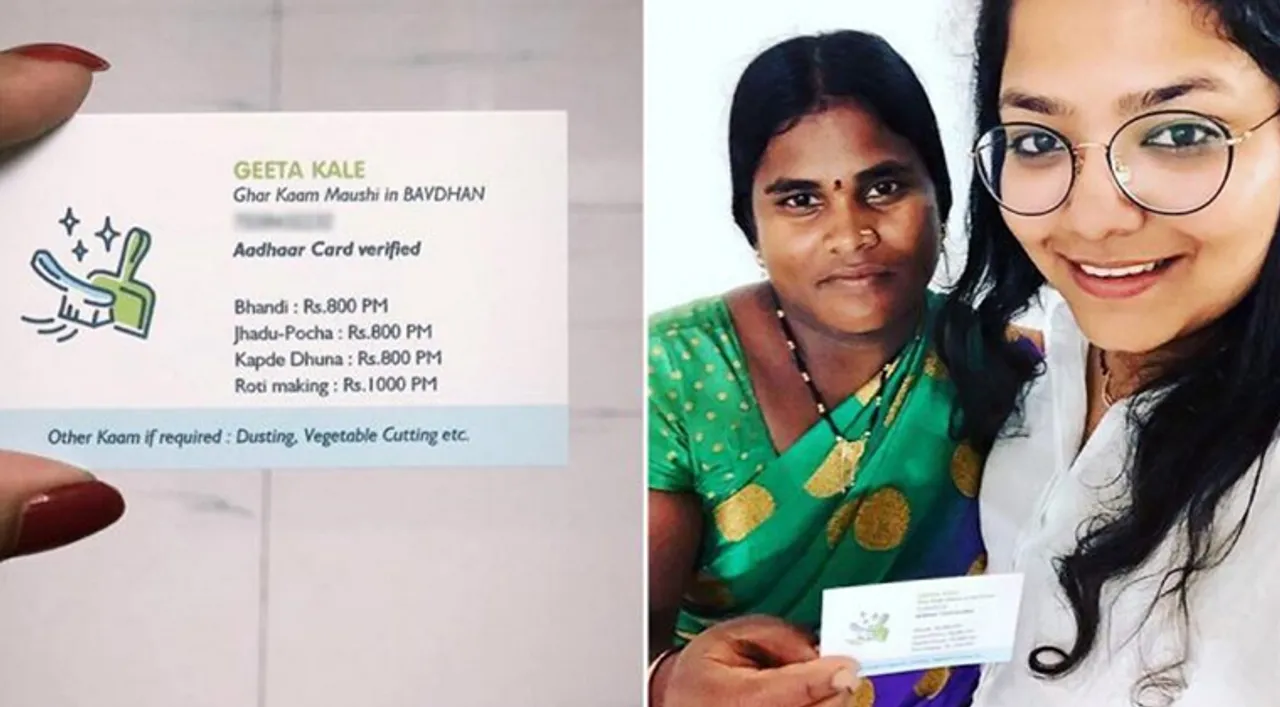 Pune never ceases to amuse us. Just when you think, what more can we expect? And something unique happens. Any idea what are we talking about? It is about the maid who took everyone by storm. Not only Punekars but entire India was impressed, by the next level of professionalism. Yes, this is the story of Geeta Kale and the wonderful human Dhanashree Shinde.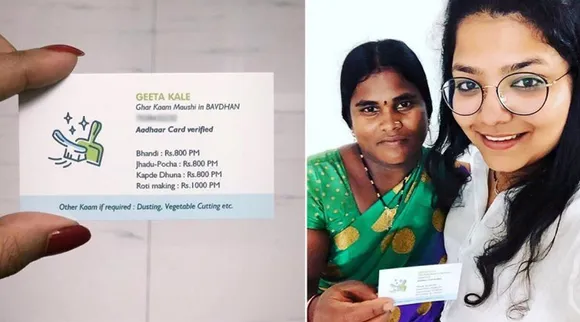 Geeta Kale works as a domestic helper in the Bavdhan locality. One fine day, when she came to work at Dhanashree's place, she seemed upset. On probing her, Dhanashree found out, she had lost work, at one of her regular places.
This got Dhanashree thinking, how can she facilitate Geeta to find more work. And bingo! She created and printed 100 visiting cards for her in a single night.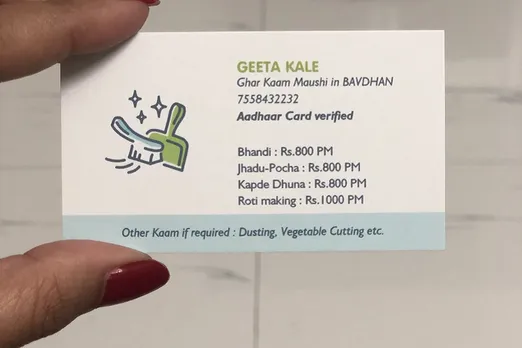 Shortly, the images of this visiting card started going viral. And since then, Geeta has been getting an overwhelming response from Pune and the rest of India. 

Doesn't it feel good to see how a simple gesture can make someone happy? We encourage and applaud such kindness.
Also Read: Think Before Crossing Rail Tracks! 'Yamraj' Patrol in Mumbai may Catch You!
Follow Local Samosa on Facebook and Instagram
Be a part of Pune Local Community to explore more!