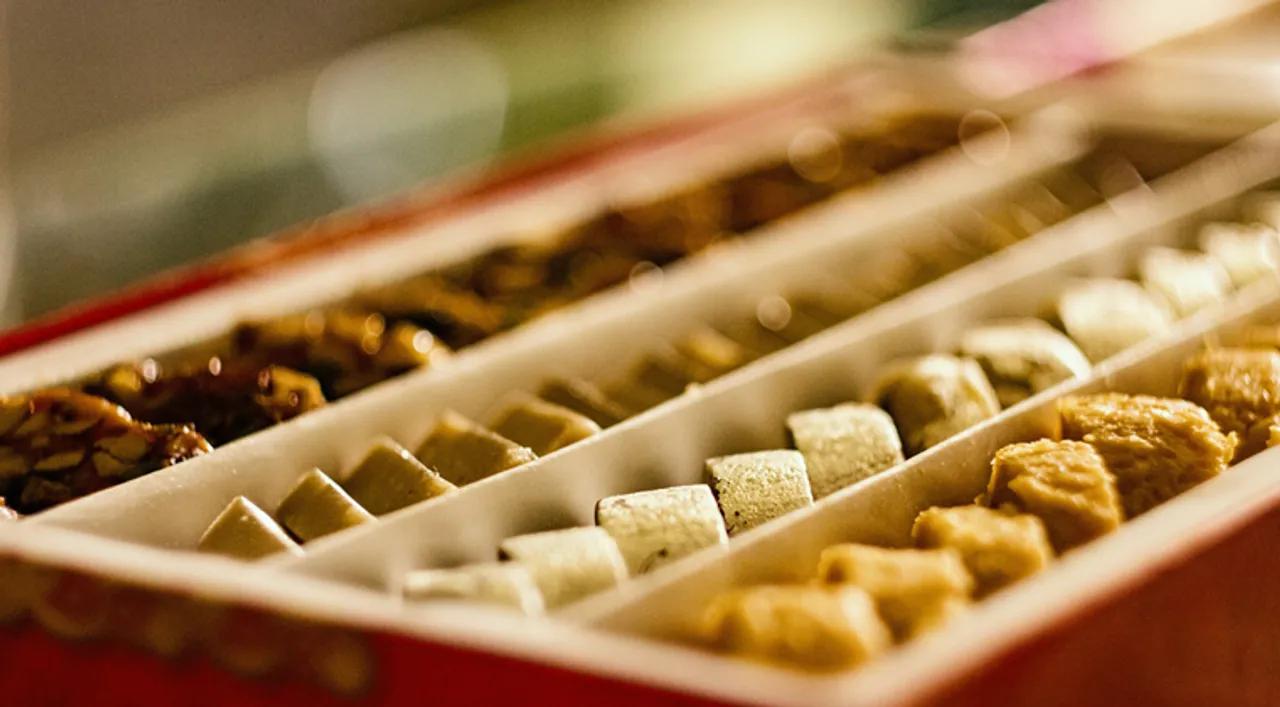 Diwali is the time of the year when you find ways to gulp down those delicious sweets that the sweet makers flash on their bright and glittering display counters. Here are our favourite sweet shops in Ahmedabad for a delectable treat.
Kandoi Bhogilal Mulchand
Kandoi has an elite series of sweets and savories that can be given away as Diwali gifts. You will find all types of sweets made with premium ingredients, good quality dry fruits, and pure ghee. Kandoi is well-known for its specialty in Ghevar, Kesar Boondi Laddoo, Mohanthal, and roasted Kaju-anjeer Rotli.
Where: https://kandoisweets.com/storelocator/index/
Gwalia Sweets
Another famous shop is Gwalia. More than sweets only, Gwalia is famous for the snacks they serve. Chata Bhatura, Dhokla, Paneer Pokada, Kachori, Samosa, etc. You will like their Laddoo's and Milkcakes, they are a must-try.
Where: https://www.gwalia.co.in/pages/our-showroom
Jaihind Sweets
Jaihind Sweets has been in the market for 3 generations serving A1 quality sweets and snacks to the customers. This Diwali don't forget to try the famous Mathho, Ras-Malai, and Motichur Laddoos. You must also try their bakery; you will just love the food.
Where? https://jayhindsweets.com/contact-us/
Vipul Dudhiya Sweets
Vipul Dudhiya is famous for all the items made from milk. Mattho and Baasundi are a must-try, If you are staying near Usmanpura, the store is nearby. Others don't get disheartened, they have their branches spread all over Ahmedabad.
Where? http://www.vipuldudhiyasweets.com/outlets/

RasRanjan
If you are living around Navrangpura, Rasranjan is the place closest if you are willing to buy quality sweets and snacks for this Diwali. Their varieties of Modern Bites are a must-try, an absolute item for Diwali gifts. You can also try their cookies and biscuits. 
Where: Navrangpura, Ahmedabad
Bikanervala 
Bikanervala is an illustrious brand, especially for their Rajasthani sweets. You will find their stores in the entire world. Do not forget to try their Ras Malai, Ghevar, Raj Kamal (Heavenly) and Kaju Gujiya. 
Where: https://bikanervala.com/storelocator
Azad Sweets
If you don't feel like cooking this season, this is a place you must try out for Lunch and Dinner. With a variety of sweets, they are known for their snacks too. Do not ever forget to try the famous Azad's Puri-Shaak, Sindhi Jalebi, and Magji Majun.
Where: Commer Six Roads & Kalupur
Mansuri Halwa House
This sweet house is amazingly famous for their varieties of Halwa. You should never ever miss out on Gulab Halwa, Butter Scotch Halwa, Halwa Sonn, Karachi Halwa, and Khopra Pak. You will find varieties of sweets at a very competitive price and remarkable quality.
Where: Bhatiyar Gali
Pick your favorite sweets from these sweet shops in Ahmedabad and celebrate a sweet Diwali!
Also Read: Buy these Diwali Gift Hampers to lit your Bond with Loved Ones!
Follow Local Samosa on Facebook and Instagram