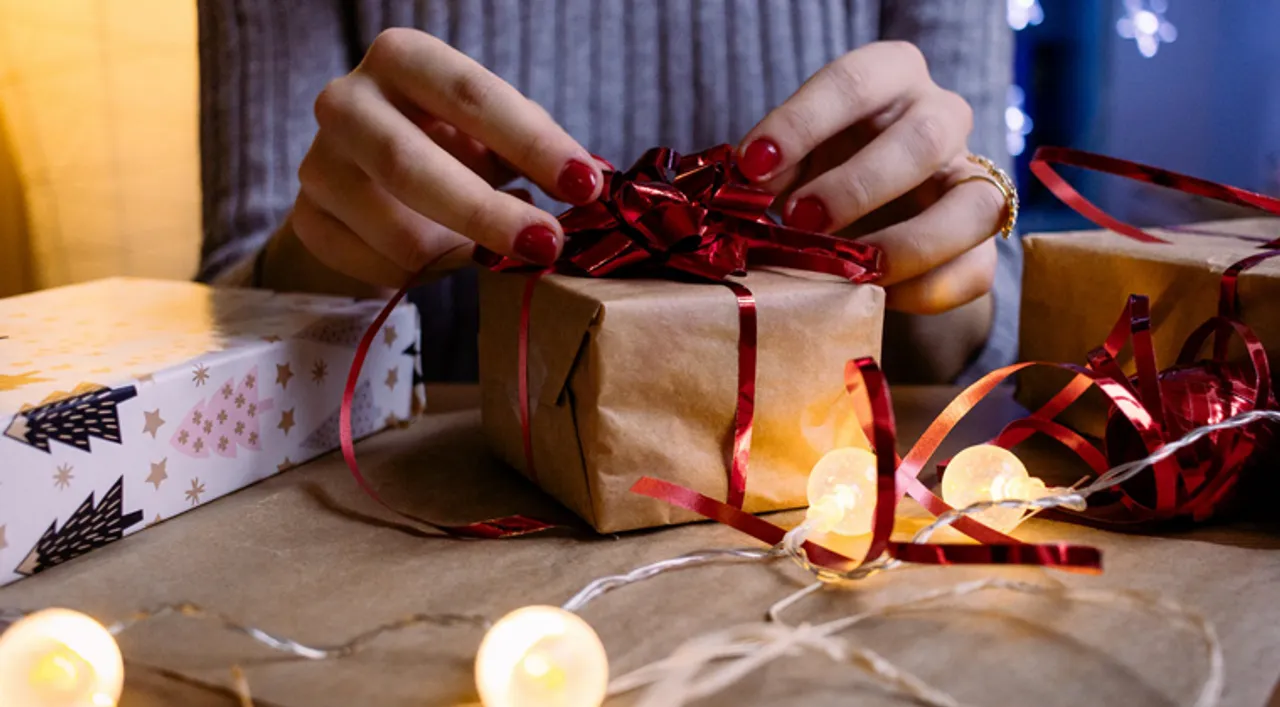 The wait is almost over for the biggest festival of India and yes, we are talking about Diwali. A festival of lights, rangoli, shopping, friends, family, and of course, gifts. We know you don't need a reason to gift your friends and family but Diwali gifts are like a yearly tradition, everyone looks forward to it. 

These gifts are a way of spreading the joy of festivities. Having said that, if you haven't bought your gifts yet, don't panic, you follow us for a reason, right? So today, we bring you a list of Diwali gifting options. We are sure people are going to love your choice and would love you even more for gifting these amazing presents. Now, we know this is the last minute hence, we have brought you online options and you can always say your gift is in the mail. These gifts are in demand and now you'll be too! Here we go!

Sky Goodies
Searching for something to deck up your place this Diwali? Well, your search is over here. Sky goodies is an online store for your papercraft DIY kits, stationery and gifting options. They have several cute and contemporary decor options that will make you a hit this Diwali season. They ship worldwide and take custom bulk orders too. You can also choose if you want your goodies to be gift wrapped while shipping.
Follow them on Instagram and Facebook for the latest updates.
Where: skygoodies.co
A Vintage Affair
Your search for cute and vintage gifting options ends here. Be it home decor, kitchen and dining or storage, and organization, you are bound to be mesmerized by their collection. From super-cute cookie tins to adorable jewelry boxes you will find it all here. Do you need any more reasons to shop from here? Well, let us give you one more, they have a special Diwali discount going on, so head over to this link, before everything is sold out.
You can also follow them on Instagram for the latest products.

The Dark Side By Kriti
Now, do we need any reason to eat something sweet on Diwali? However, we will still give you a reason you cannot resist. This year Kriti Shetty Adukia brings you a whole new range of chocolate products like Crackers chocolate boxes, Poker themed boxes, chocolate & assorted dry fruit Diya tray, chocolate sleeves with crackers, poker theme chocolates for Diwali gifts. For all you Indian sweets fanatics, she has a Saffron mousse rasgulla jar too. If you are looking for any particular flavor, she customizes as requested. She takes bulk orders and all her goodies are organic and eggless.
You can find her on Instagram and Facebook.

TBM by Bhagyashree Rathi
The Batter Matters is a brand by Bhagyashree Rathi who believes in making everything edible, incredible. Trained from Lavonne Academy Bangalore, she loves baking and decided to start TBM. This Diwali she brings you Chocolate Inclusion Bars, cookies, dragees and classics like chocolate almond rocks and dry fruits. She also recommends her favorite, the brownie pot, which is brownie in an earthen pot. You can directly put it in the oven, heat it and just dig in.
You can find her on Instagram and Facebook.

Ola Soul Food
Why should desserts have all the fun? Are you tired of gifting and receiving sweets every festive season? Then it's time to break the wheel and choose to gift savory this year. Ola soul food is here to cater to your festive needs with their artisanal food range. Their products are lip-smacking, healthy, homemade gourmet food that blends together, the explosive flavors of fresh ingredients, mixed with oodles of mother's love. Also, a part of their sales goes to the Ola animal welfare fund, another reason for you to choose Ola soul food.
You can follow them on Instagram and Facebook for more.
Call: 91 9930929413

Customade Musings by Karishma
Playing cards during the festive season is one of the favorite activities of Indian families. If you know someone who just loves cards and all things poker, maybe it's time to give them a personalized set. Sounds great but how? Customade Musings by Karishma is here to save the day. They do personalized gifts, hampers, corporate gifting, etc.
You can find them on Instagram.
Booksom
If you know someone who loves books and accessories, Booksom is the perfect place to choose a gift. It is a Pune based company which is about all things books. They take pride in their unique book merchandise and we are sure you would find it equally interesting. They also have a wide range of products like scented candles, socks, coasters, bookmarks, book lamps, etc. Follow them on Instagram and Facebook for the latest updates.
Where: booksom.com

InBox A Gift Design Studio
Your search for a classy and thoughtfully curated box for this Diwali ends here. They have eco-friendly options too. You can visit their Instagram page and choose whatever suits your requirements.
Whatsapp: 8955599444
The Sugar Fancies
The Sugar fancies bring you several options of edible hampers. From brownies to chocolate you will find it all in the hamper. You can visit them on Instagram and choose the one you like from their stories.
Call: 7043309008
10 am by Anjali Malhotra
If you are looking for some personalized gifts, check out 10 am by Anjali Malhotra. You will be spoilt for choices in unique home decor and lifestyle accessories. You can even mix and match to create your own Diwali gift box based on your budget. We are sure you will find something for everyone here.
You can get in touch with her on her Instagram or Facebook page.
Call: 91 91371 26522
Also Read: 5 Delectable Diwali Recipes That You Must Make On This Festival of Lights!