Have you heard about Grand Dara Singh Thali yet? This Thali is taking the town by storm. Mini Punjab Lakeside at Powai and Masaledaar By Mini Punjab at Thane (The Mini Punjab Group) now present to you the GRAND DARA SINGH THALI which boasts Flavours of North in a Thali and beware, it takes 4-5 people to finish it.
What's the word on the city street? 
There are a few famous locations in Mumbai for unlimited eating, but nothing beats this thali served at Mini Punjab Lakeside and Masaledaar By Mini Punjab. Watching Dara Singh wrestle was a feast for your eyes on the screen, but the thali is even better. It has Aaloo Paratha, Chur Chur De Naan, Makki Di Roti, Murg Musallam Rice, Lamb Yogurt Curry, Chicken Amritsari, and lots more. The accompaniments include 4 types of beverages, 3 chaat options, 1 soup, pickle, chutney and 7 desserts. Overall more than 40 items are served in this thali.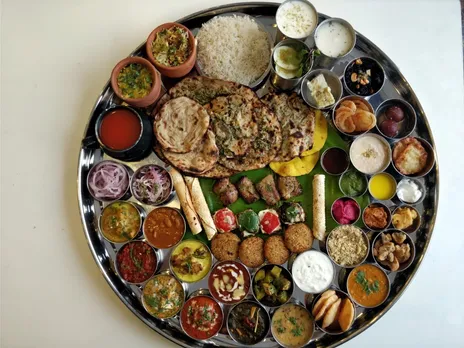 Inside Scoop
It is served in a giant steel thali and which generally takes at least an hour for your thali to be prepared (Available on pre-booking only). Or you can simply call the restaurant before arriving so that your order is prepared before you arrive.
Local Samosa Bites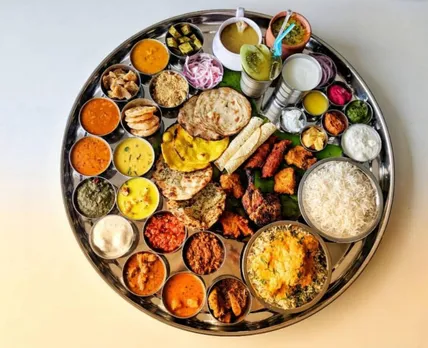 Well, there's no way you will want to eat anything after you're done with the Dara Singh Thali. It is not for the weak-hearted. But if you'd like to go for something lighter, try out their range of soups, starters, and other North Indian delicacies. You can choose from both the thali options vegetarian & non-vegetarian.
PS. If you are up for the challenge, finish the Dara Singh Thali all alone and it's completely free for you.
I'm game let's plan
Where:  Mini Punjab Lakeside, Powai AND
Masaledaar By Mini Punjab, Thane West
Call: 096999 58688 (Powai),  076665 58688 (Thane)
Cost:₹2400/- plus taxes for Veg Dara Singh Thali  
₹3200/- plus taxes for Non-Veg Dara Singh Thali 
Also Read: Make your way to witness Hard Rock Cafe's enthralling festival "Infused with Love" for food infused with a spirit